When you want to learn how to make the Best Maryland Crab Cakes, ask a chef who spent most of his life working at shore restaurants. I've learned a thing or two about making Maryland Crab Cakes that are packed with crab meat and just enough filler to bind the crab meat together.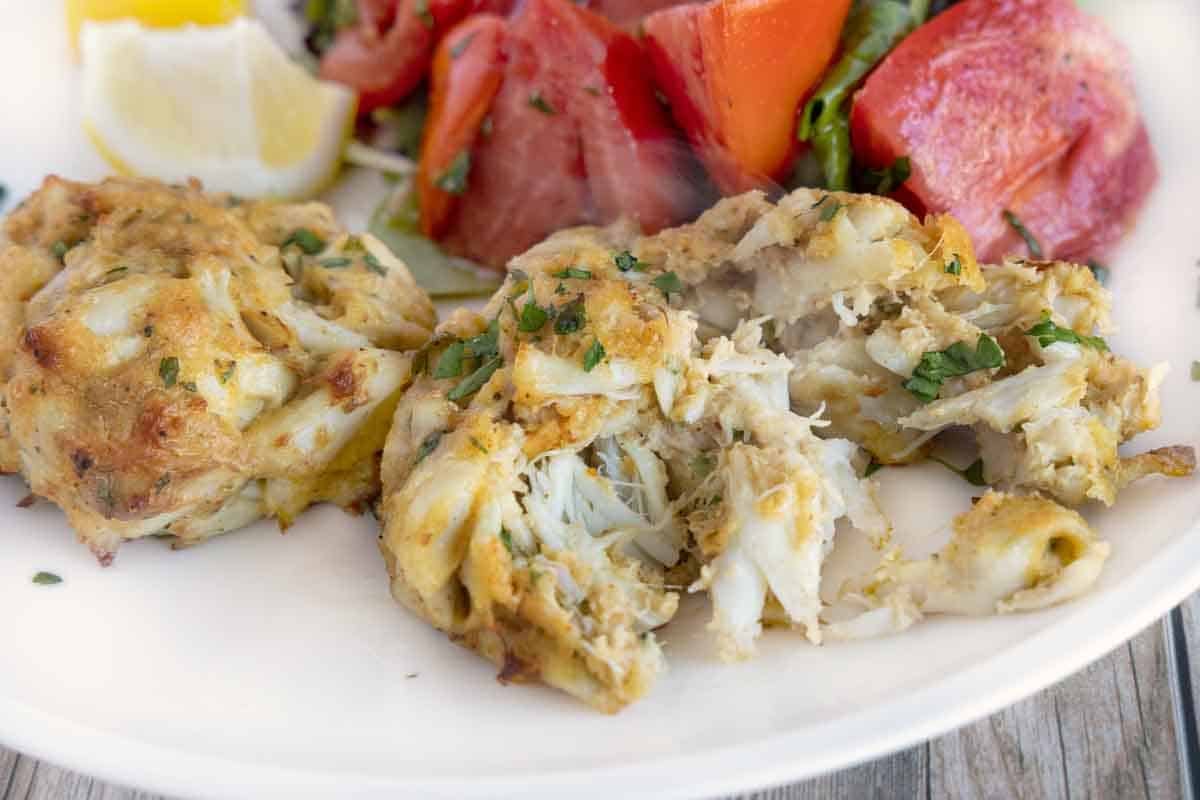 I've been pleasing guests for 40+ years with my version of this Eastern Shore Classic and now I'm sharing this amazingly simple crab cake recipe with you.
Made with simple ingredients, jumbo lump crab meat, Old Bay Seasoning, lemon juice, fresh chopped parsley, Worcestershire sauce, Dijon mustard, and mayonnaise. With the only filler being one egg and ⅔ cup of cracker crumbs.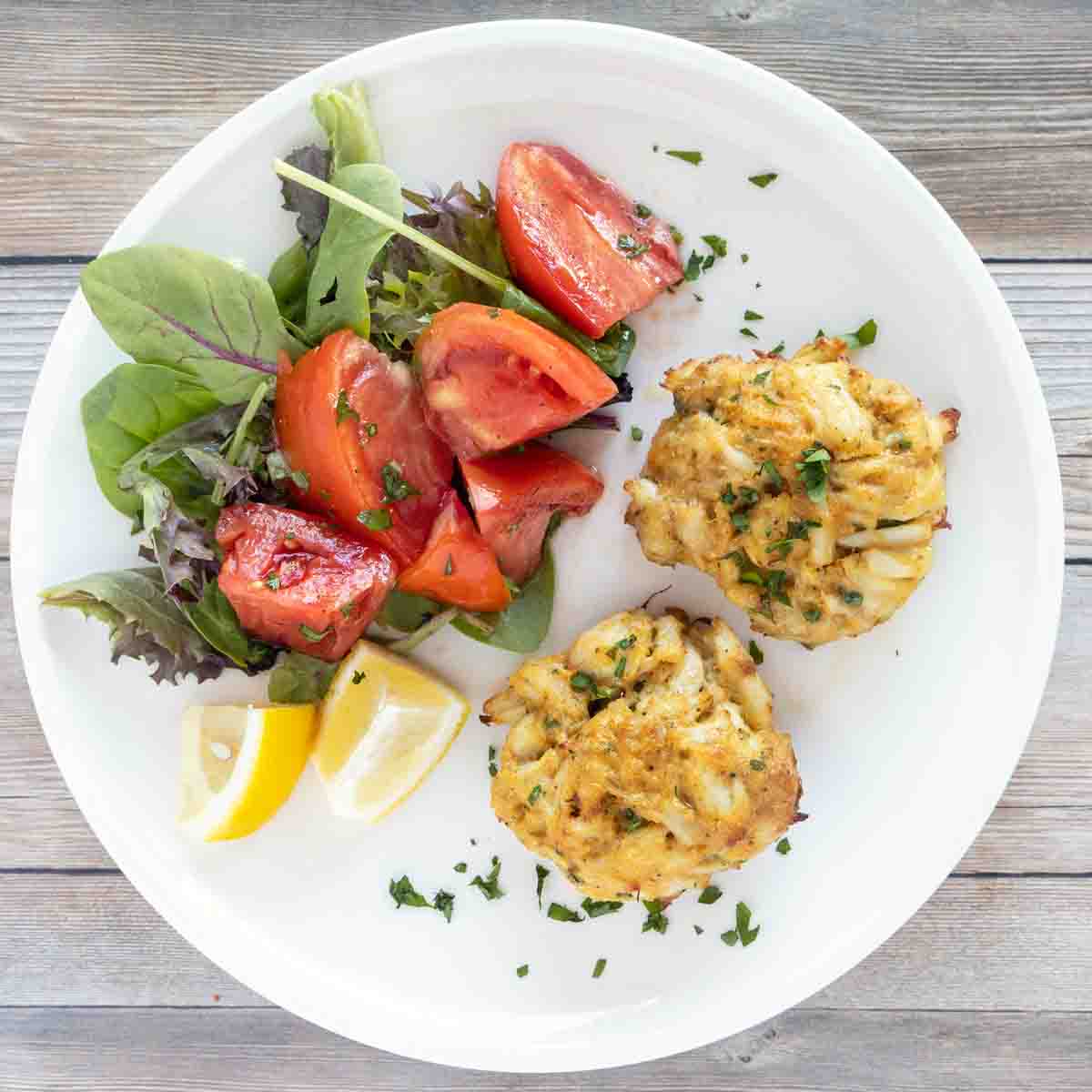 My version of Maryland Crab Cakes is also a baked crab cakes recipe, not pan-fried or deep fried eliminating the need for added oil and added calories. What you get is sweet, delicious crab meat, and lots of it!
This is not a Maryland-Style Crab Cake it's the real deal!
Ingredients to make Maryland Crab Cakes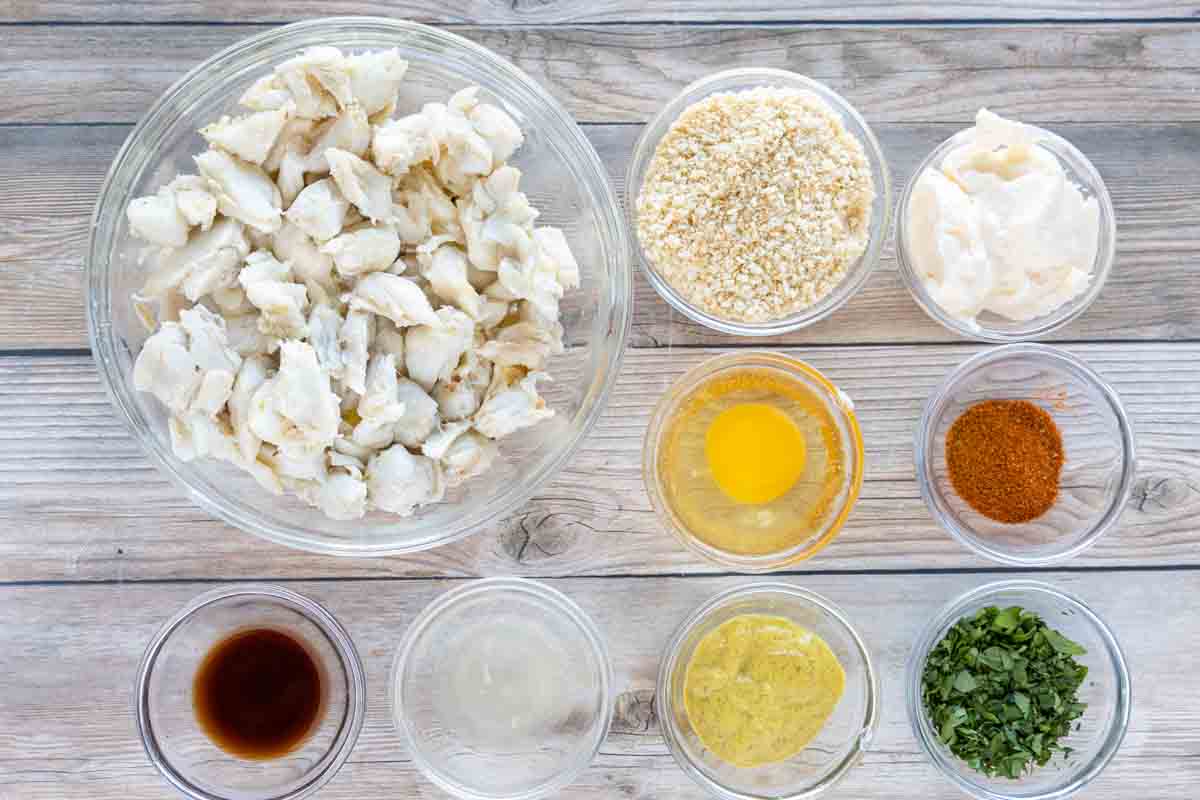 Let's start by gathering the ingredients we need to make Maryland Crab Cakes. In Chef Speak this is called the "Mise en Place" which translates to "Everything in its Place".
Not only does setting your ingredients up ahead of time speed up the cooking process, it also helps ensure you have everything you need to make the dish.
Cracker crumbs make the best filler and best breading agent for seafood. You can't always find cracker meal or cracker crumbs at the grocery store, but it's easy to make your own out of saltines or club crackers using a food processor or blender. You can also use panko bread crumbs as a substitute.
What type of crab meat should I use?
It's very important to use fresh, good-quality lump or jumbo lump crab meat. This usually the crab meat you see in plastic one pound containers. The best crab meat comes from the Atlantic coast (Maryland being the best) and the gulf waters.
Beware of crab meat from Asian countries, which is usually what you'll find sold in cans (pasteurized crab meat). It's not the same type of crab meat we have in the United States and I often wonder about its origins and processing. Asian crab is a blue swimming crab, which has a different flavor. But they try to confuse people with the blue in the name. It's not blue crab, which are the crabs most prized for their sweet succulent meat.
Every now and then you can find pasteurized US crab meat but check the top or bottom of the can for country of origin before you shell out the big bucks for the less desirable crab meat.
Many of my west coast friends love Dungeness crabs, but they're not the same as East coast Blue Crab which makes the best crab cakes!
How to make the best Maryland crab cakes
Place the mayonnaise, egg, mustard, Worcestershire sauce, Old Bay seasoning, and lemon juice, in a large bowl.
Whisk the ingredients together to completely incorporate the egg into the mixture.
Add the crab meat to the mixture and gently fold it into the sauce. Don't mix it in completely.
Add the cracker crumbs and parsley to the crab meat mixture and continue to gently mix the ingredients until the cracker crumbs have been incorporated into the crab meat mixture. Be careful not to break up the crab meat.
Cover the crab meat mixture and refrigerate for at least 30 minutes.
Divide the crab cake mixture into six portions (you can use an ice cream scoop to portion the crab cake mixture). Form the crab cakes into round slightly flattened cakes and place crab cakes on a baking sheet lined with parchment paper.
Refrigerate the Maryland crab cakes until ready to bake.
Preheat the oven to 400 degrees F.
Bake the crab cakes for 18-20 minutes or until golden brown. Or until you've reached an internal temperature of 165 degrees F. (use an instant-read thermometer to check the temperature).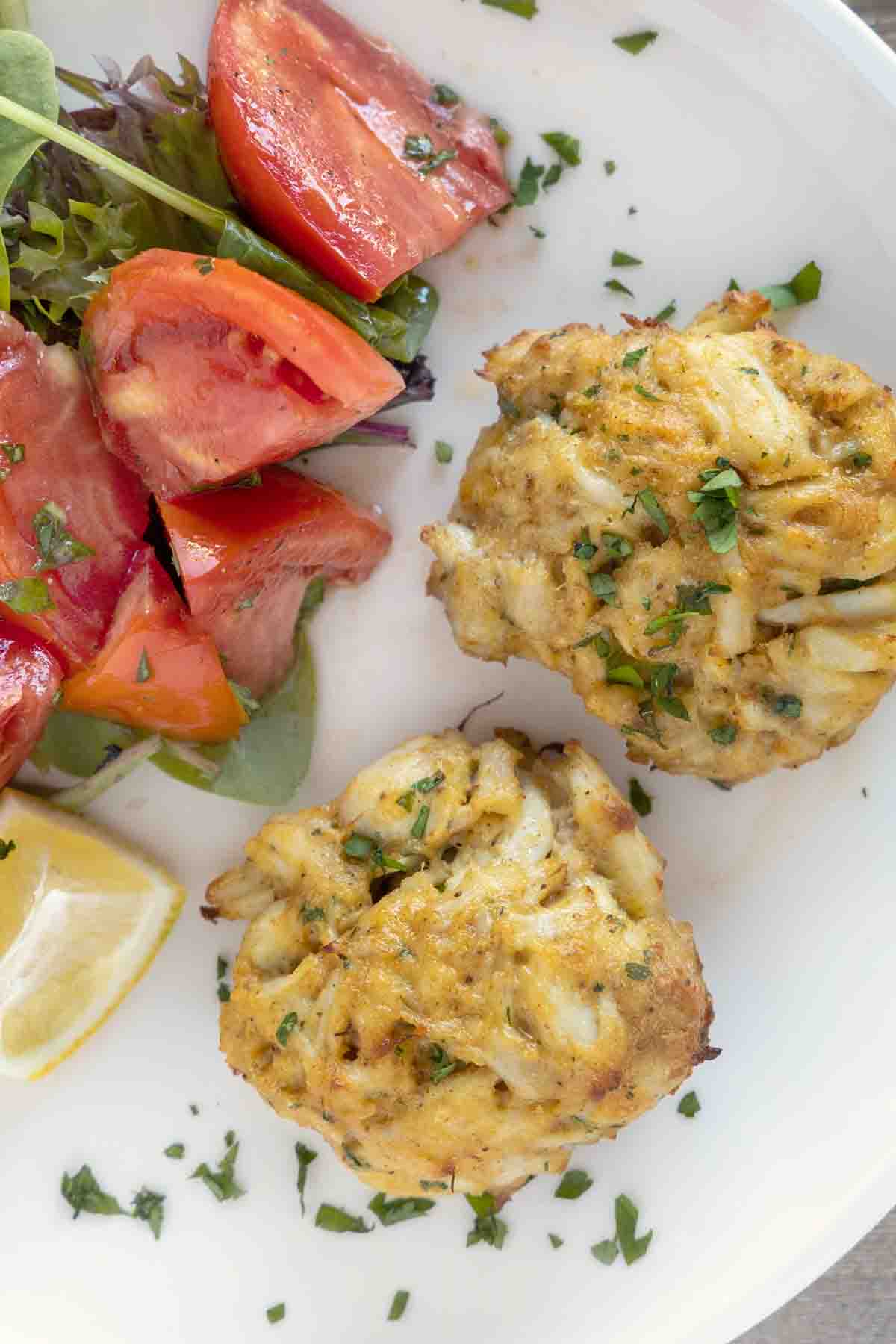 I know after one bite, you'll agree that this is the best crab cakes recipe and as good if not better than your favorite seafood restaurant. My delicious crab cakes will make the perfect main course for your next date night or dinner party!
Serve my Maryland Crab Cakes with tartar sauce or cocktail sauce and lemon wedges, along with your favorite sides.
Recipe FAQ's
What makes a Maryland Crab Cake different?
Technically a Maryland crab cake should be made with Maryland crabs, but the real difference is the small amount of filler used. A true Maryland crabcake will not have herbs other than parsley, and not contain onions, peppers or any other additive. Mayonaise, mustard, Worchestershire, lemon juice and old bay are the only seasonings used.
Is it better to bake or fry Maryland crab cakes?
I prefer baking because you don't add additional calories via the cooking oil. Baking crab cakes with little filler is also easier and they are less likely to fall apart. Although frying crab cakes gives them crispness and beautiful color, they can break apart while cooking.
What type of crab meat should I use for crab cakes?
The best crab meat comes from blue crabs, aka blue claws and the best crabs are from the Maryland / Virginia shores. Other areas of the Atlantic coastline and the gulf coastline also have excellent crabs. When possible jumbo lump is my first choice for crab meat, lump crabmeat is a good choice.
More Crab Meat Recipes You'll Love!