Central Valley's Merced has long been known as "The Gateway to Yosemite" but here's why it is now a travel destination in its own right.
Most know Merced as the "Gateway to Yosemite" where many make a quick pit stop before continuing on to the national park. But now, you may want to pause in the little city for more than just a bathroom break. Instead, consider booking a weekend at Merced's recently renovated art deco hotel and where Merced's first fine-dining restaurant resides. Or, look forward to excellent wine tastings located in a beautiful farm, showcasing live music and wood-fired pizzas. Merced is also home to a distillery, where you'll discover sweet potato distilled spirits. And so much more.
El Capitan is located in the heart of downtown Merced. Its 114 guest rooms capture the essence of early California and The American West, featuring art from local artists and beautiful art deco architecture. You can't miss the neon marquee outside, and once checked into your spacious room, head back out for a drink on their beautiful courtyard. Better yet, ask for the communal record player room that's a super Instagrammable vibe. Pick amongst various records, unwind, sip on your craft cocktail and listen to Motown hits.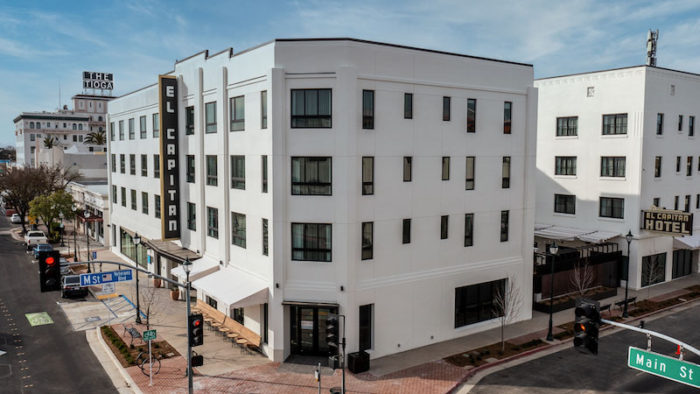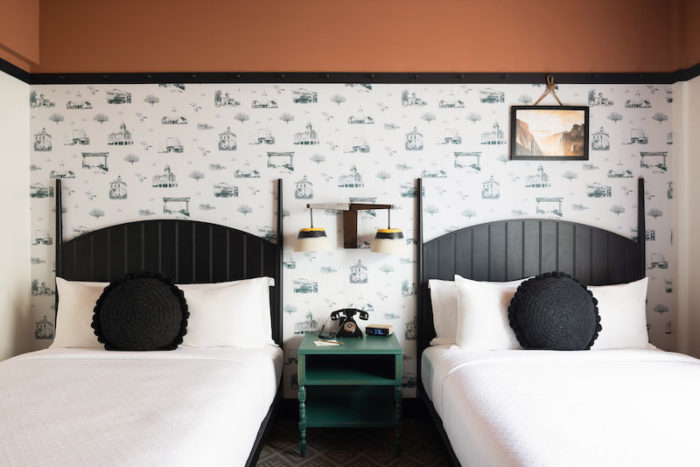 What makes El Capitan really special is its total commitment to the community and to the revitalization of Merced. To that end, it has partnered with UC Merced and small businesses to offer diverse events that receive praise from both residents and visitors.
When you're ready to explore Merced, head around the corner to the historical venue, Mainzer, built in 1920 and recently renovated in 2020. You can't miss the old-school movie theater marquee. And when you enter, the retro gaming area transports you back to the 80's or it feels like a scene from Stranger Things was filmed there.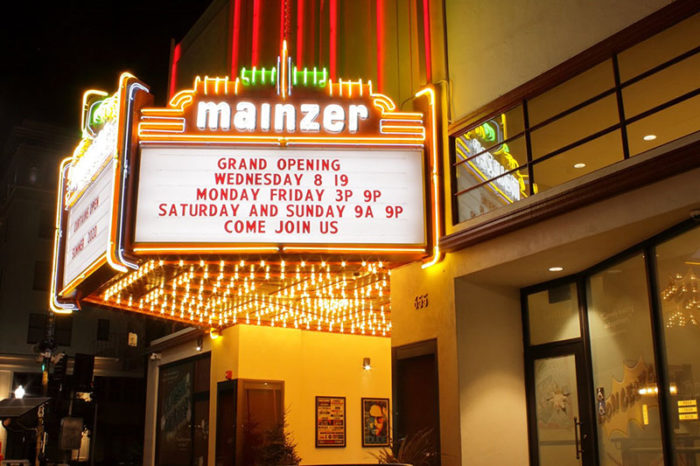 Head upstairs to a quaint movie theater with eclectic leather chairs and couches with popular movies screened weekly. In the main entertainment space, you'll find a restaurant highlighting American comforts by Chef Quentin from Rainbird. Choose fried chicken, a classic cheeseburger, and look forward to the self-serve beer bar. Pro tip: Peruse the schedule for what day Mainzer has karaoke night. It's less like a drunken karaoke experience and more like Merced's American Idol, with incredible talent singing their hearts out.
After exploring Downtown Merced, drive to Vista Ranch for a charming farm experience located on 20 acres. Explore the farm, which moonlights as a wedding and events venue. Afterward, head to the tasting room built in 1910 and enjoy a wine tasting from grapes grown at Vista Ranch.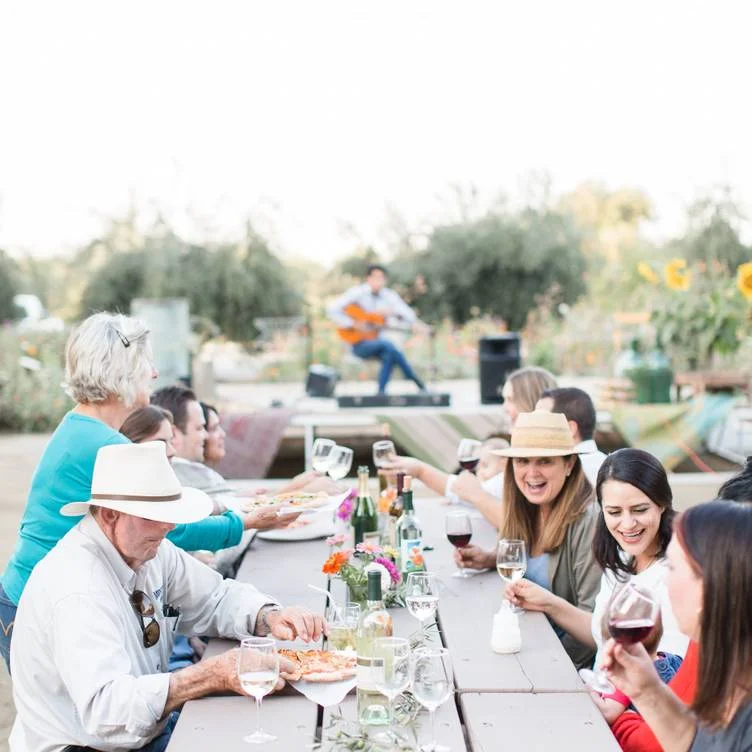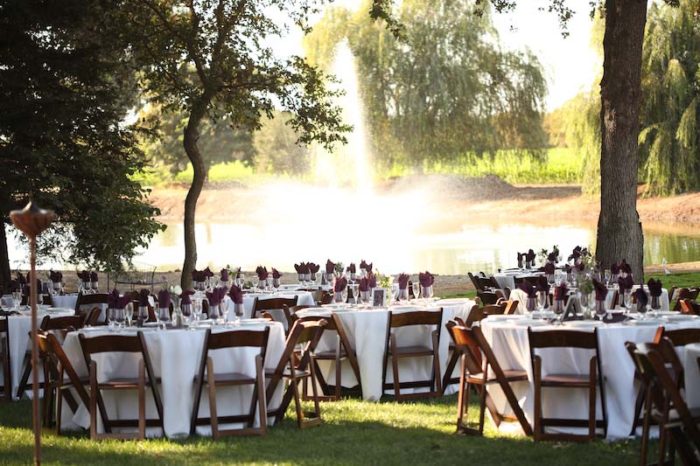 With many events happening at Vista Ranch, you won't want to miss "Vista Nights," opened to the public offering wood-fired pizzas made with the farm's vegetables. Picnic tables, twinkle lights, live music, quality wine, and handmade pizza make Vista Ranch a must-stop while visiting. For fans of the bubbly, choose their sparkling wine, Valle. A quote on the wine label describes Merced and its agriculture to a tee. "When nature strives to bless our lives, and heaven nearer seems; where sun and soil in lieu of toil produce life's sweetest dreams."
For an off-the-beaten-path experience, head 10 miles through Merced to farmland that's been in David John Souza's family for almost 100 years.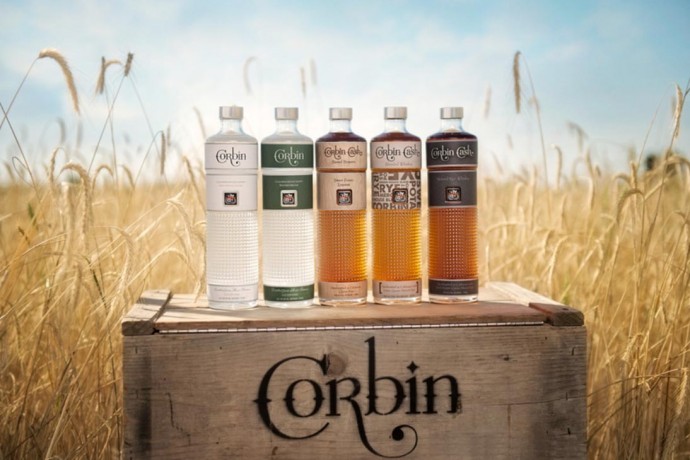 What did he do differently when he took over the family business? He distilled bountiful sweet potatoes into vodka, gin, rye whiskey, and a barrel reserve sweet potato liquor in custom charred American white oak for up to 4 years. Head to the tasting room, try them all, and take a couple of bottles of the award-winning spirits home.
Located inside El Capitan, Native Son offers breakfast, lunch, and dinner. Roll out of bed and head over to grab the best coffee in Merced.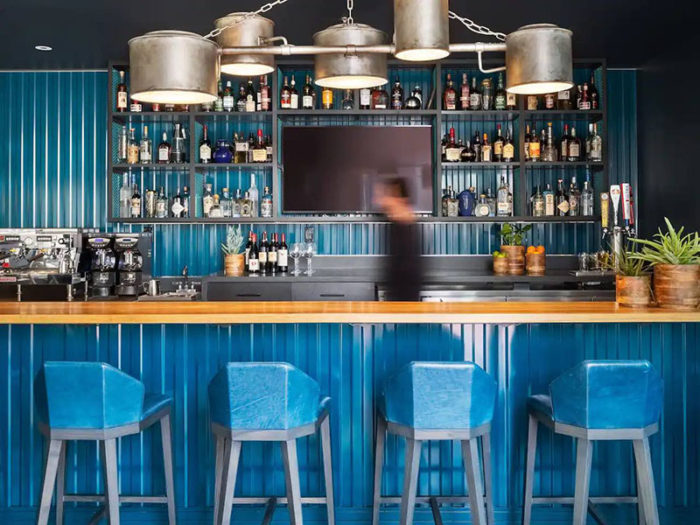 If you're going to Rainbird for dinner (more on that later), grab a light lunch at Native Son. Highlights include luxurious, creamy burrata with sweet onion jam, brioche, avocado, and poached rhubarb. Another light bite is the tomato toast with grilled sourdough, ricotta, basil, olive oil, and the freshest, marinated cherry tomatoes. No matter your food choice, the cute ambiance with its blue accents, checkered floors, and dark wooden tables will round out your experience.
With agriculture running the show in Merced, why not use the generous bounty from farms that make up so much of California's produce to open a fine-dining restaurant in town? That was the question that Chef Quentin Garcia posed when deciding where to open his next restaurant, Rainbird. He states: "It's in the center of agriculture for California. And there's a lot of individual farmers, big farmers, and there's just no restaurant representing them. So, that's what drew my interest. Is this a shining moment where there's an opportunity for the next special food scene for a whole part of a city, let alone a valley? So, to me, that was more of a challenge than going for a larger resort that says, "here's an endless check, do whatever you want."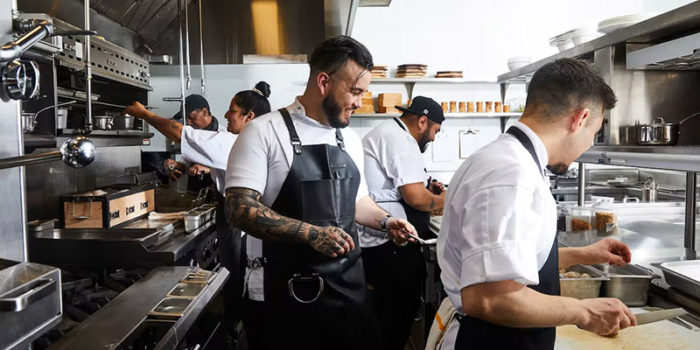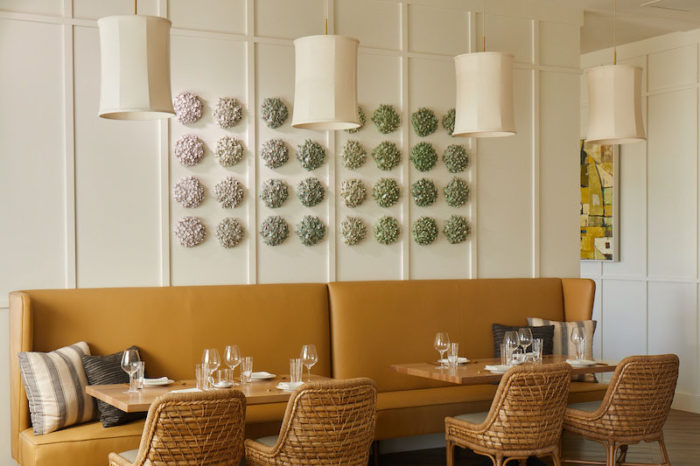 The beautiful warm tones with gorgeous art, like a piece called "Ontogenesis" by Margaret Haden, above one of the tables, represents an aerial view of the almond blossoms grown in Merced. As for the food, look forward to an elevated 5-course prix-fixe dinner showcasing the best of Merced's local agriculture, highlighting the recent harvest and where it is harvested. The menu changes every week, but enjoy artful dishes with even the amuse bouche, a plum tart with smoked ricotta, served on bark with fog dissipating above from the dry ice underneath. For $35, add the wine pairing for an even more elevated experience. For Chef Garcia, maintaining excellent relationships with local farmers is a priority. Because of the respect between each other, many don't grow for anyone besides Garcia, who helped one farmer from heading into bankruptcy.
What's next for Chef Quentin as Merced continues to grow? "There's no real bakery here. So, if we can make quality bread and start giving that bread to other restaurants, and they don't have to order out frozen boxes of bread, then we're doing the community a service, and we're helping to bring them food in different ways." With that kind of commitment to the community, good food, fine wine, and inventive spirits, Merced deserves to be more than a quick stop.