Tipple Play: 13 of Our Favorite Summer Cocktails | Features
6 min read
[ad_1]

It's hot, and you need a drink. (Longtime Nashville residents: Be sure to read that sentence in the voice of former regional pool-and-spa spokesperson Jennifer Eichler, aka the "Watson's Girl.") This week, a handful of our tipple experts have rounded up 13 of our favorite cocktails from all over town — from East Nashville to downtown, West Nashville to Hillsboro Village. While some of the bars and restaurants mentioned here have been around for a while, many of them are new to the scene. But all of them have one thing in common: They make a mean drink.
Read on. And if you don't see your favorite cocktail listed here, shoot us a note — maybe it'll land in our next roundup.
---
1102 Gallatin Ave.
It only costs me $8 to be transported back to my carefree college days, spending a semester abroad in Paris. I just walk into East Nashville's Once Upon a Time in France and order this combination of crème de cassis and Champagne. And I pay a tab I could have afforded even in college! Owner Melvil Arnt is adding it to the menu at his Overlord cocktail bar up the street too, so I can drink it even when OUATIF is too crowded to nab a seat at the bar. ML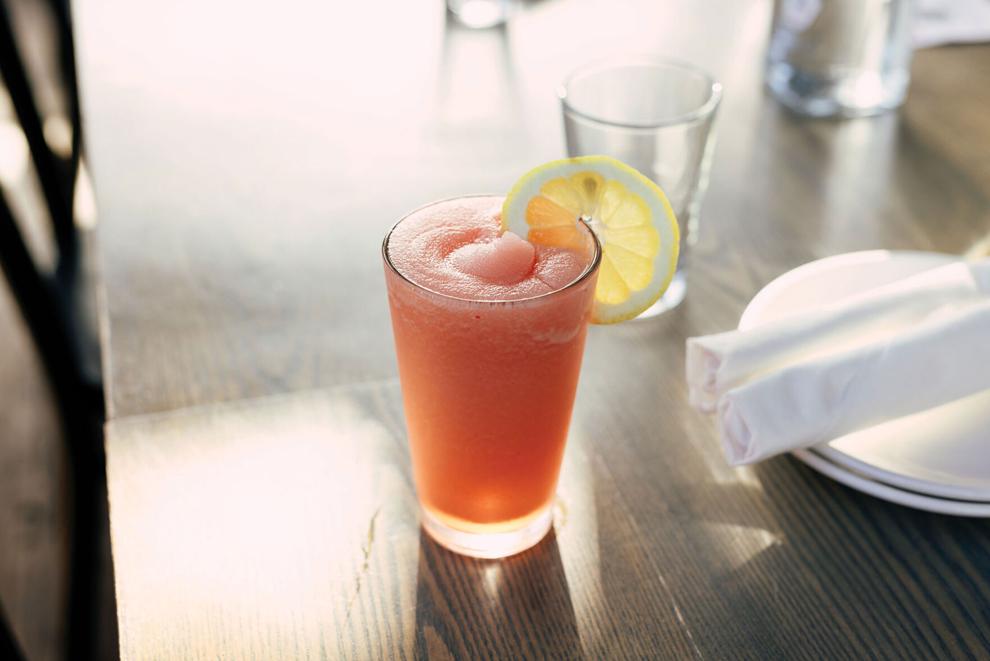 5026 Centennial Blvd.
If the closest you'll get to Italy this summer is bingeing Bravo's Below Deck: Mediterranean, get to Nicky's Coal Fired for a Campari Lemonade. The bright-red frozen aperitif has the zing and zest you want from lemonade, the bracing bitterness of Campari and a high enough ABV that it'll absolutely transport you to the Amalfi Coast — if only in your mind. AB
Jimmy Red at Audrey
809 Meridian St.
There's nothing Sean Brock's team at Audrey can't do with corn. These folks put heirloom Jimmy Red in everything from grits to beers to desserts — and now in cocktails. Made with brandy, sorghum and Appalachian spices, the Jimmy Red is all about the chilled corn milk. Served up, in a snifter, the delicate sipper is comforting, fragrant and sweet but also savory. If you've ever had milk punch during the holidays, this is summer's answer. Cheers to Christmas in July. AB
33 Peabody St.
Yes, every honky-tonk and its mother has boozy adult slushies on the menu these days. But the one at Pinewood is the right combo of sweet and not, thanks to rose water and pisco. Plus, you can sip it while sitting in the outdoor pool. Summertime vibes all the way around. ML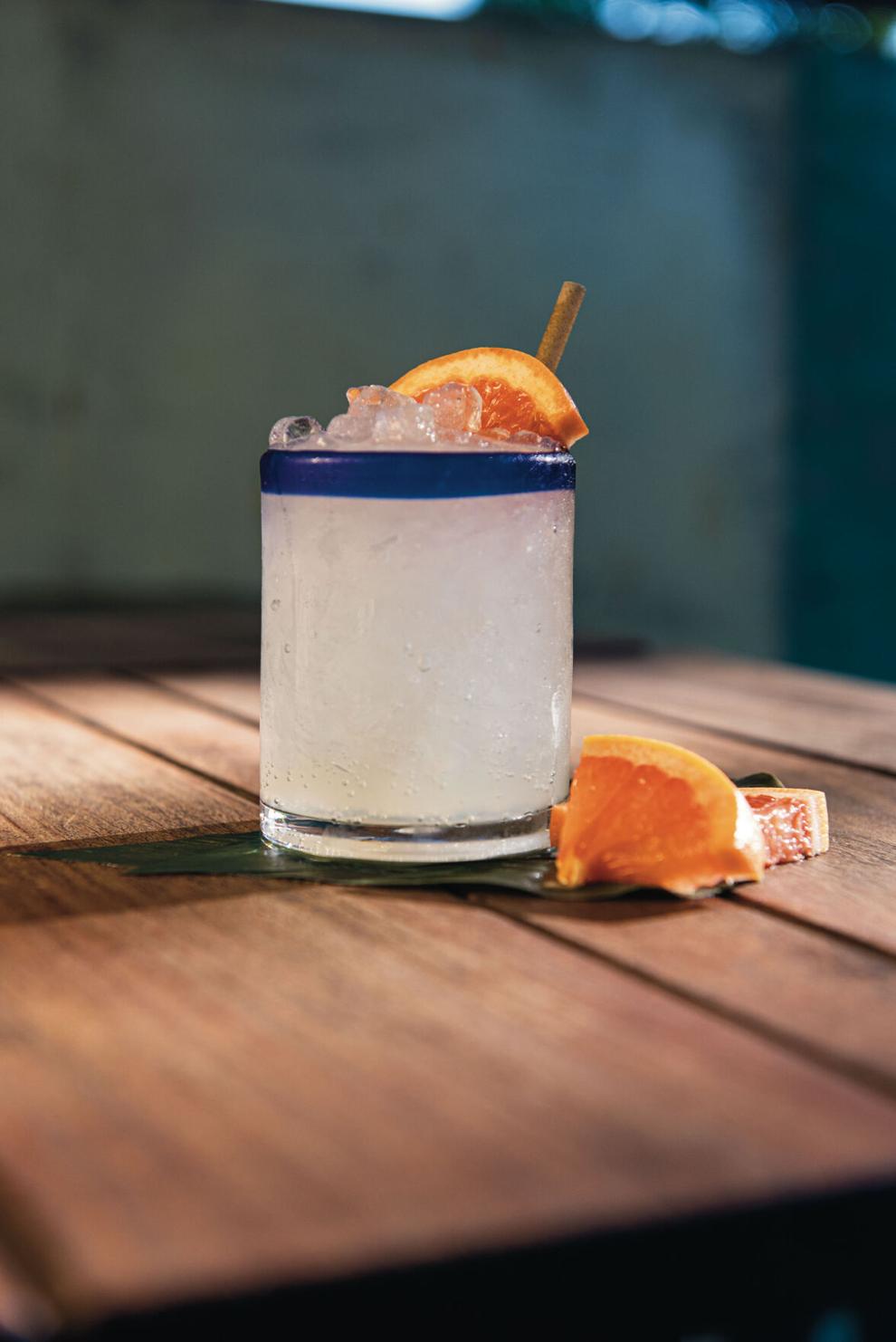 1008 Gallatin Ave.
This favorite East Nashville bar offers many more involved, nuanced drinks, but sometimes you want something simple and straightforward, like a paloma. And Pearl Diver's is the best version in town of the tequila-and-grapefruit refresher. ML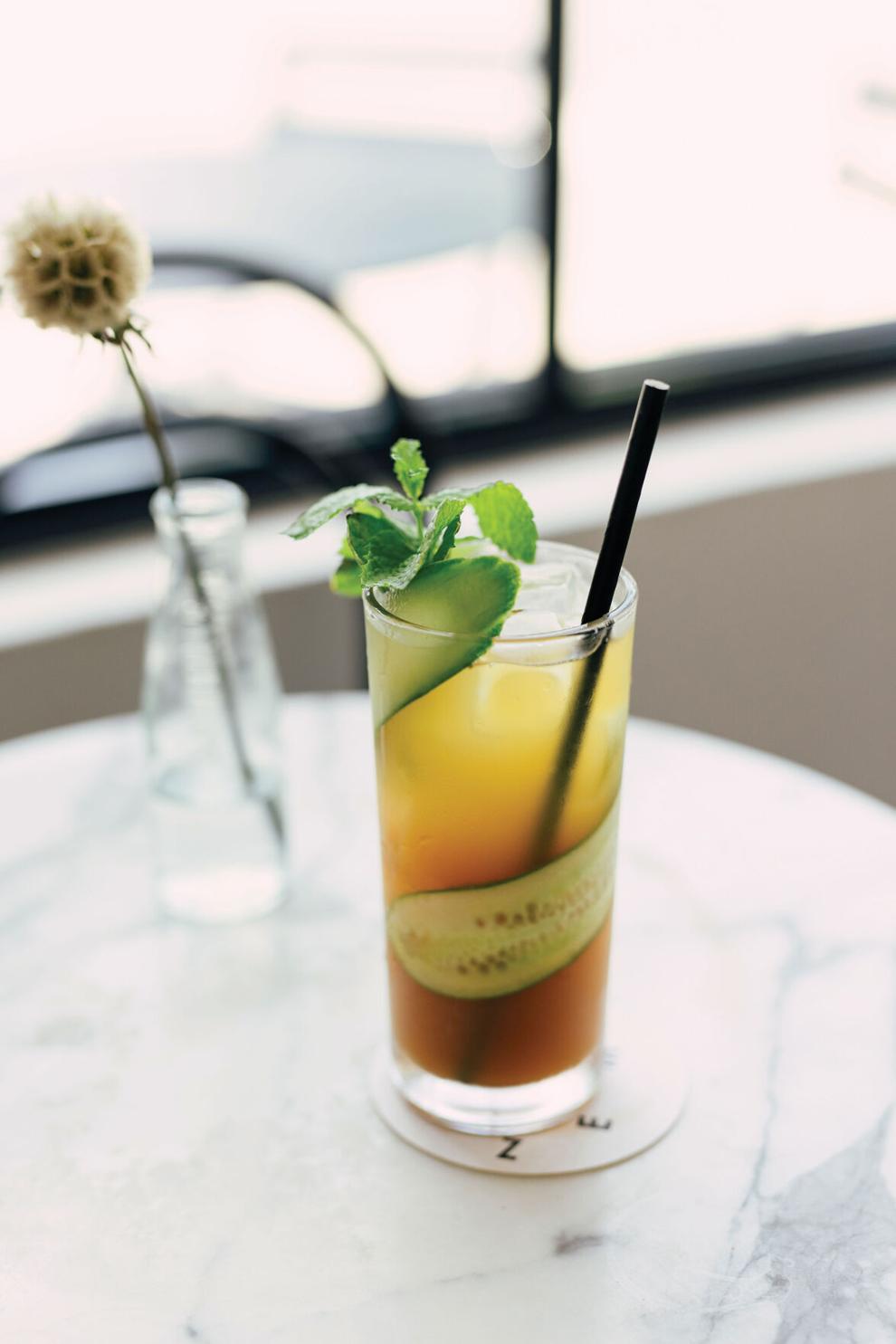 1115 Porter Road
The bartenders at Cafe Roze like to mix it up, and that's not just me using an awful pun. They're constantly turning out new cocktails, but one remains the same: their Pimm's Cup. Elegant in its simplicity — ginger, lemon, mint — the difference-maker is the strip of cucumber. It's a garnish with a purpose, giving the fresh, spa-water vibes all summer drinks need. Plus, a proper Pimm's is really the only civilized way to celebrate Queen Elizabeth's Platty Jubes. (If you know, you know.) AB
1400 Adams St.
I love a historical fun fact, so I appreciate Le Loup's list of "forgotten classics," including some drinks that have fallen off menus — but shouldn't have. Chief among them is the Moonwalk, which was the first thing astronauts Neil Armstrong and Buzz Aldrin drank after returning to Earth from their historic trip. I surely didn't do anything nearly as remarkable, but I'll still happily sip the cocktail made with Champagne, dry curaçao, rosé and grapefruit to toast my day's accomplishments. ML 
2111 Belcourt Ave.
Local restaurants and bars are adding more nonalcoholic options to their menus, but still they're sometimes an afterthought. Not so at Anzie Blue, the Hillsboro Village coffee shop that morphs into a bar at night. Try the Creamsicle, made with pina colada mix, or the Strawberry Cucumber Spritz, featuring muddled berries. ML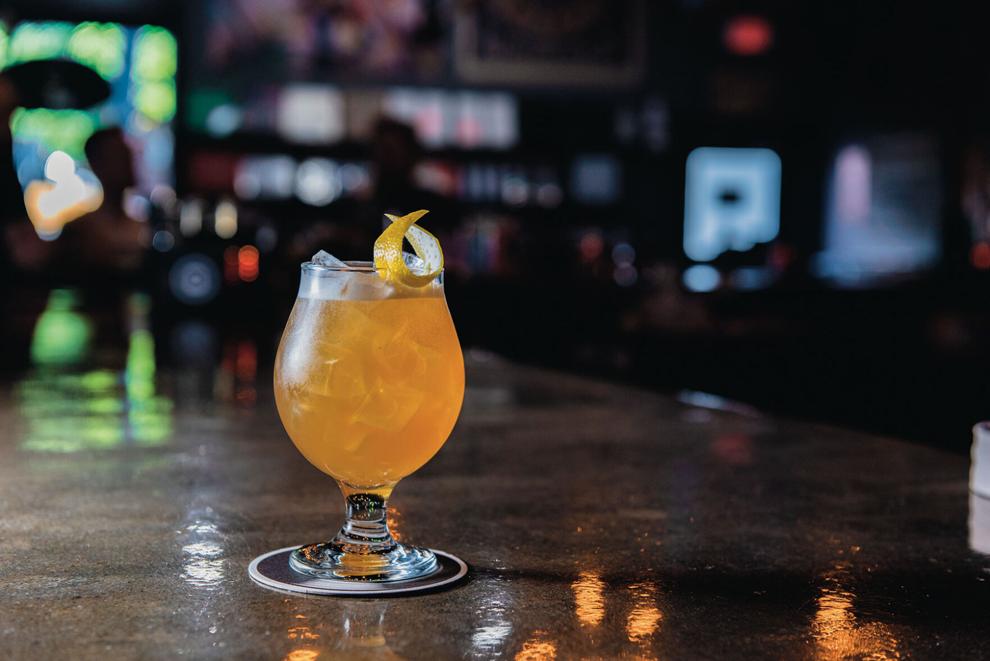 The Queen's Gambit at Vinyl Tap
2038 Greenwood Ave.
Gin and beer are two ingredients that don't often live in the same drink, but they pair surprisingly well when done correctly. The Queen's Gambit cocktail at Vinyl Tap features a shaken combination of Highclere Castle London Dry Gin, Pimm's, ginger, lemon and saison beer, and it's a delight in both smell and taste. It leads with a citrusy aroma before you start sipping. The cold drink then provides a refreshing taste — sort of a fruity, carbonated lemonade that's grounded in the beer's earthy flavor. My only concern is that it's way too easy to mindlessly knock back. KB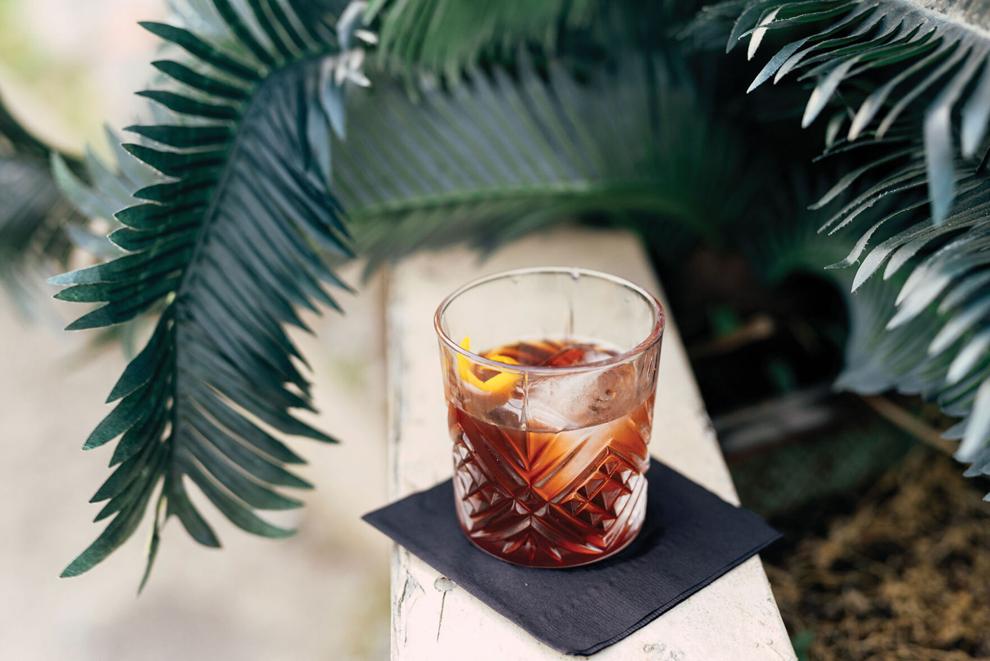 3914 Gallatin Pike
Thank the black-tea syrup for giving a flavorful, dark twist to Inglewood Lounge's take on the gold standard of brown-liquor cocktails, the Old Fashioned. Enjoy it in the intimate, vibey environs of the lounge, a place that is made for savoring such a classic cocktail. ML
24 Carrot Magic at Otto's
4210 Charlotte Ave.
If I'm going to leave the East Side to go to a bar (likely to meet a friend who lives on the West Side and, likewise, doesn't want to cross the river), I'm going to go to Otto's. And I'm going to order the 24 Carrot Magic. Bartender James Karp crafted this gem from mezcal, house-made cinnamon demerara, carrot juice and bitters. It's worth the price of a Lyft ride back home at the end of the night. ML
1100-B Stratton Ave.
If you're looking for a frozen drink at Chopper on the East Side, you could order the Painkiller — a classic tiki drink made with rum, pineapple, orange, coconut, lime and nutmeg. Or you could get the Rum Runner, which features pineapple, orange, banana, lime, pomegranate and, of course, rum. Both drinks are fabulous, and there's no wrong decision here. But for my money, the best decision is to combine them — they call that a Lava Flow. Think of it like Chopper's version of a Miami Vice. It's red, white, cold and sweet, and it's the perfect accompaniment to wash down tacos from the Maiz de la Vida food truck parked outside the bar. KB
305 Arrington St.
Record-breaking heat requires frozen drinks. Sadly, most in Nashville are sickly sweet frosés intended to grease up gals for a spin on an electric bull, or a pole … or a country-singer-slash-stripper. Not at Redheaded Stranger. There, the Chill Bill blends biting Aperol with zippy lime, orgeat — an addictive almond syrup — and a healthy slug of vodka. It is strong. It is summery. And it proves that frozen pink drinks are for grown folks, too. AB


[ad_2]

Source link