These giant dino wings, also known as Grilled Turkey Wings, are cooked right on the pellet grill after being brined and rubbed with my favorite turkey rub. Then they get hit with our homemade Buffalo sauce (recipe link below) and bleu cheese dressing to complete the whole thing.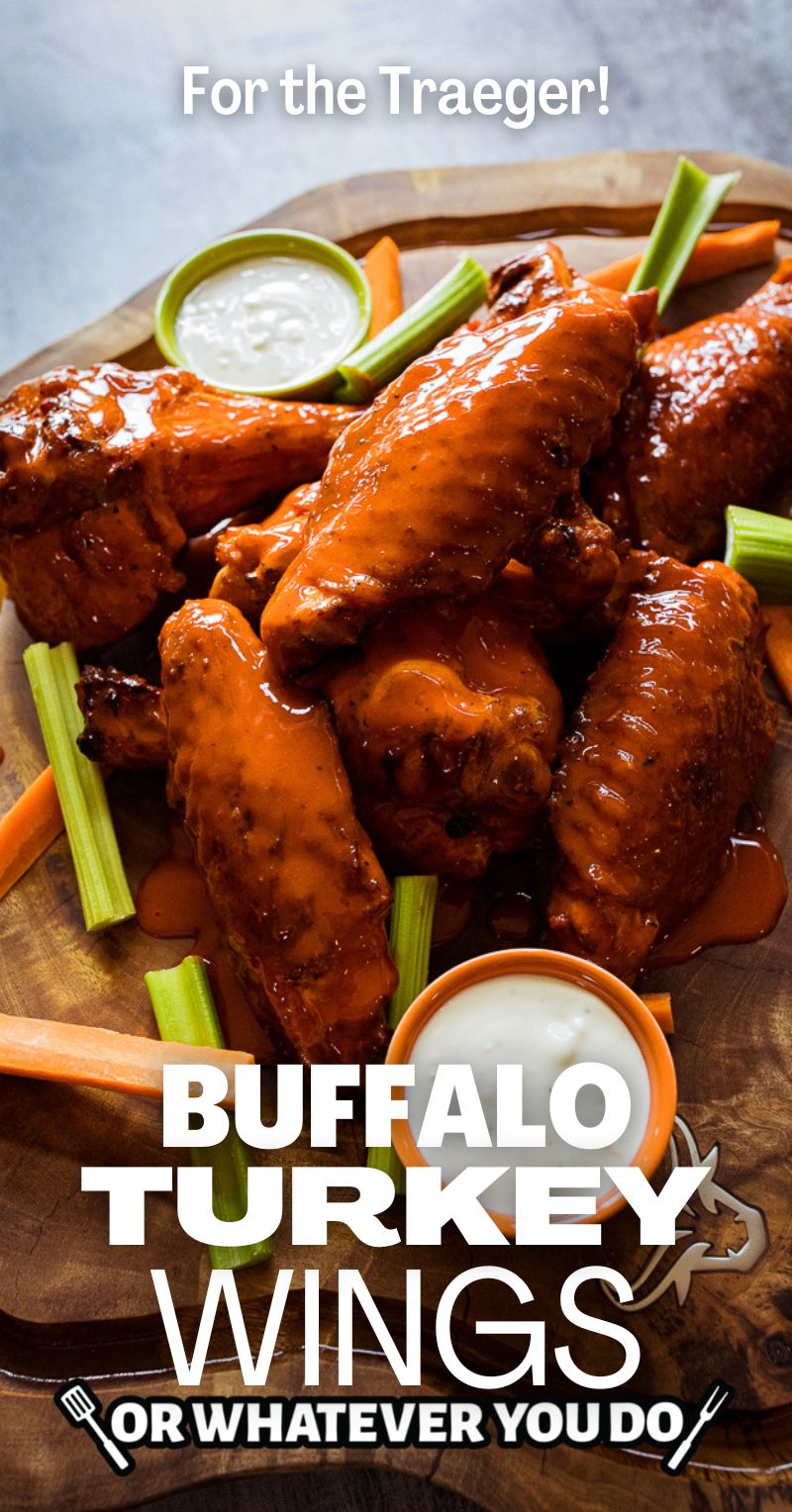 Traeger Grilled Turkey Wings
Want something a little heartier than your average chicken wing? Get to your local meat counter and ask for a whole heap of turkey wings! You can make a meal out of just a couple of wings, and you get to customize them with whatever seasoning and sauce you'd like. Pictured here you see my all-time-favorite, buffalo sauce, but we also love teriyaki glaze, naked wings, sweet chili sauce, or our sauce from our spicy grilled chicken wings too.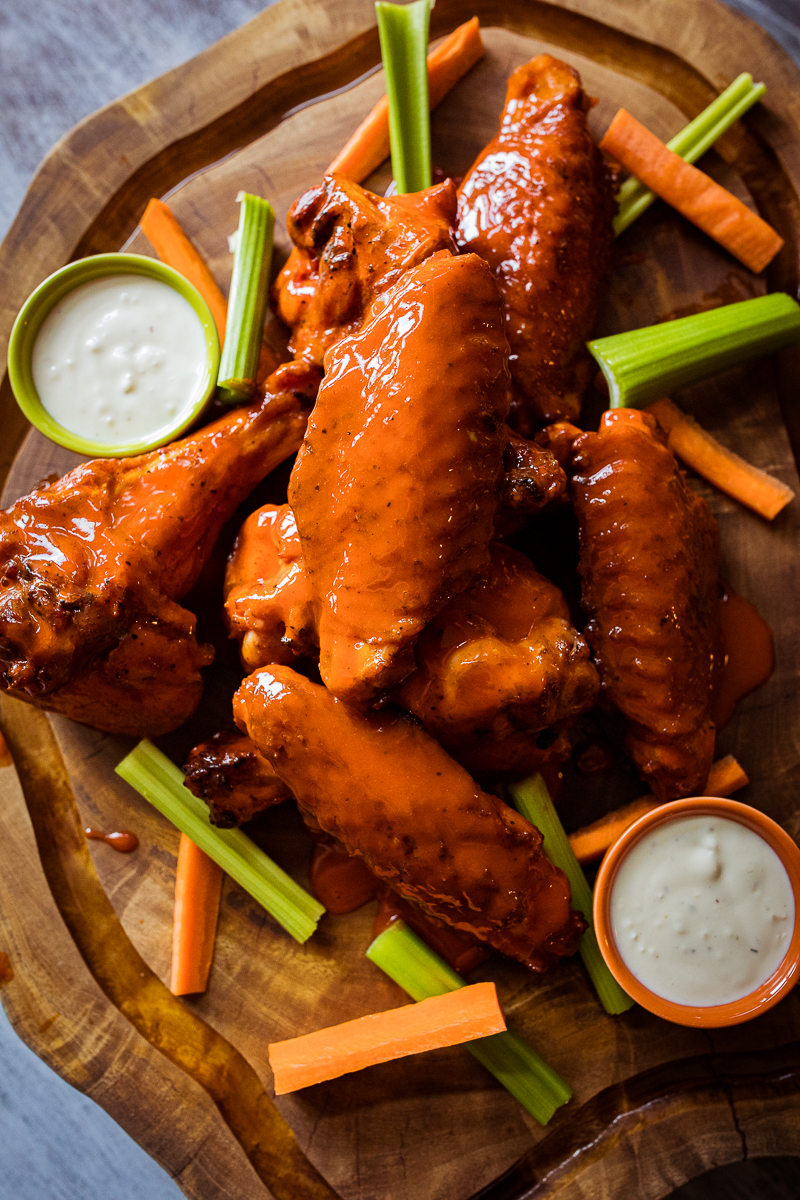 Grilled Turkey Wings shopping list
Wondering if you have to hit the store? Here's the list of items you'll need to make this recipe. For specific amounts, please refer to the printable recipe card at the bottom of the post.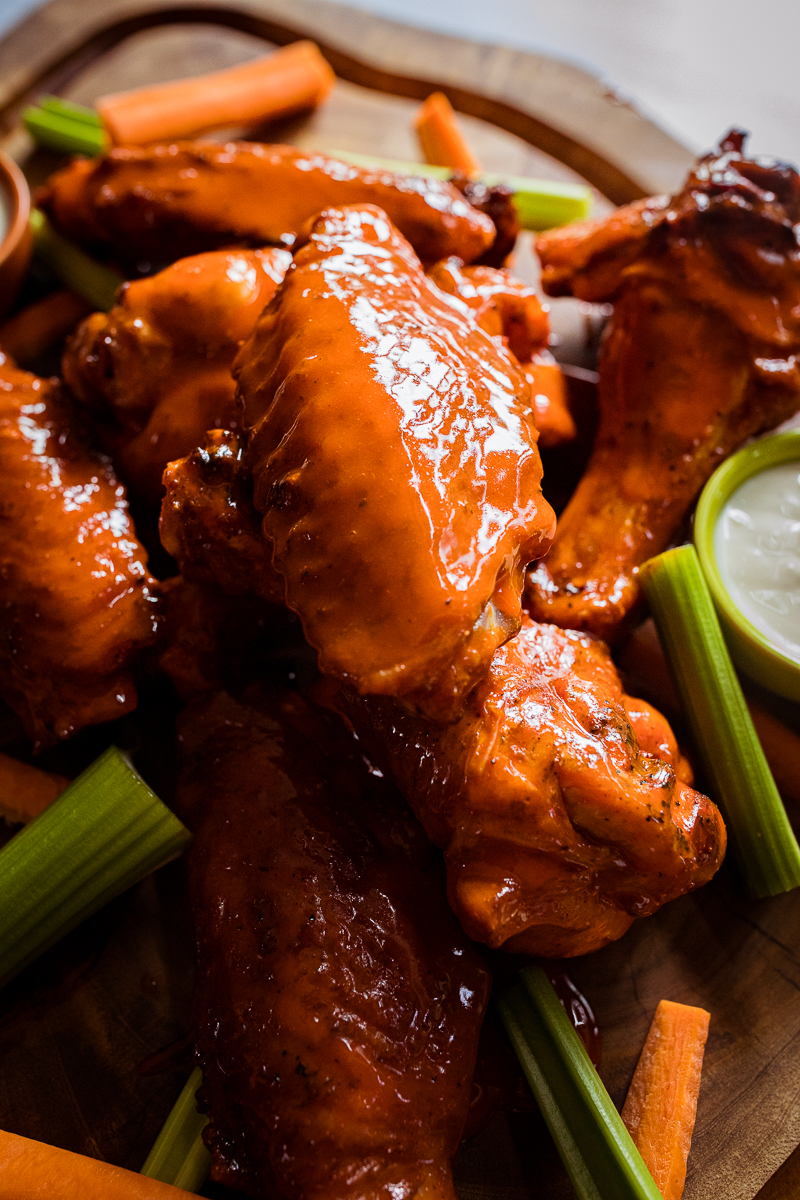 How to make Grilled Turkey Legs
This is just the overview so you can see what you're actually getting into here. When you are cooking, you'll want to use the full recipe at the bottom of the page.
Brine
Combine the buttermilk and salt and stir until the salt is dissolved. Brine the wings overnight in the buttermilk mixture.
Preheat
Preheat your Traeger to 375°. Dry off the turkey legs, brush with oil on both sides, and season with the Turkey Rub. (You can sub in your favorite poultry BBQ rub if you don't have the Spiceology Turkey Rub.)
Grill
Grill the legs for 20 minutes and then flip over. Grill for an additional 20-25 minutes and check the temp. You'll want to pull the legs when they get to 165° internal temperature.
Rest
Optional: If the skin isn't crisp enough for you, you can toss them in the air fryer for 15 minutes to crisp them up!
Otherwise, just let them rest for 10 minutes or so.
Sauce and Enjoy
Toss with buffalo sauce and serve with bleu cheese dressing.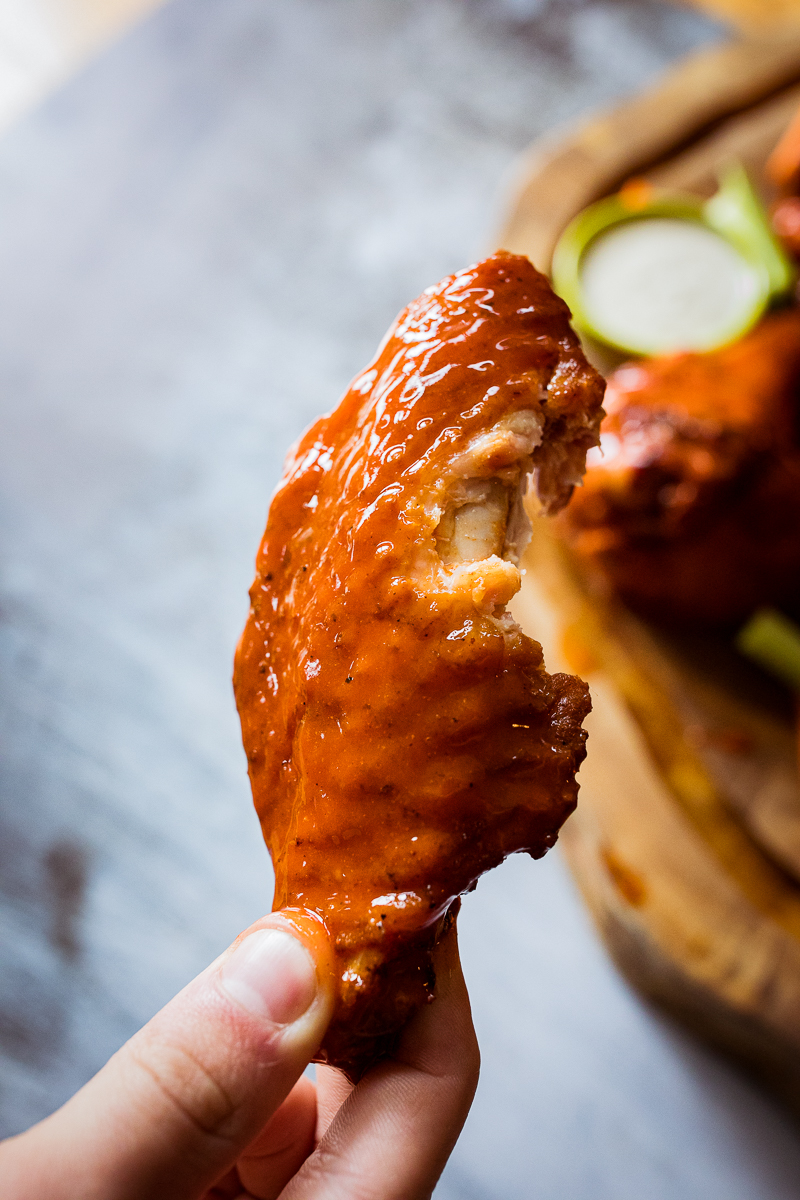 Grilled Turkey Legs FAQ
How do you store leftovers?
Store these in a baggie in the fridge for up to 2-3 days.
What's the best way to reheat leftovers?
Reheat these in the oven or on the grill. Don't overdo it! Overcooked turkey is bad turkey.
Are there any substitutions for the Spiceology Turkey Rub?
There sure is! You can use whatever poultry-specific rub is handy if you don't have the Turkey Rub. You can also just use a salt, pepper, garlic blend too.
Do you have to brine turkey wings?
If you want tender wings, brining really is the way to go. These are poultry, like chicken, but they are also poultry wings with more of a purpose than chicken wings have, and because of that, they are tougher than their smaller cousins. You CAN skip the brine if you want, but you'll definitely have tougher meat that way.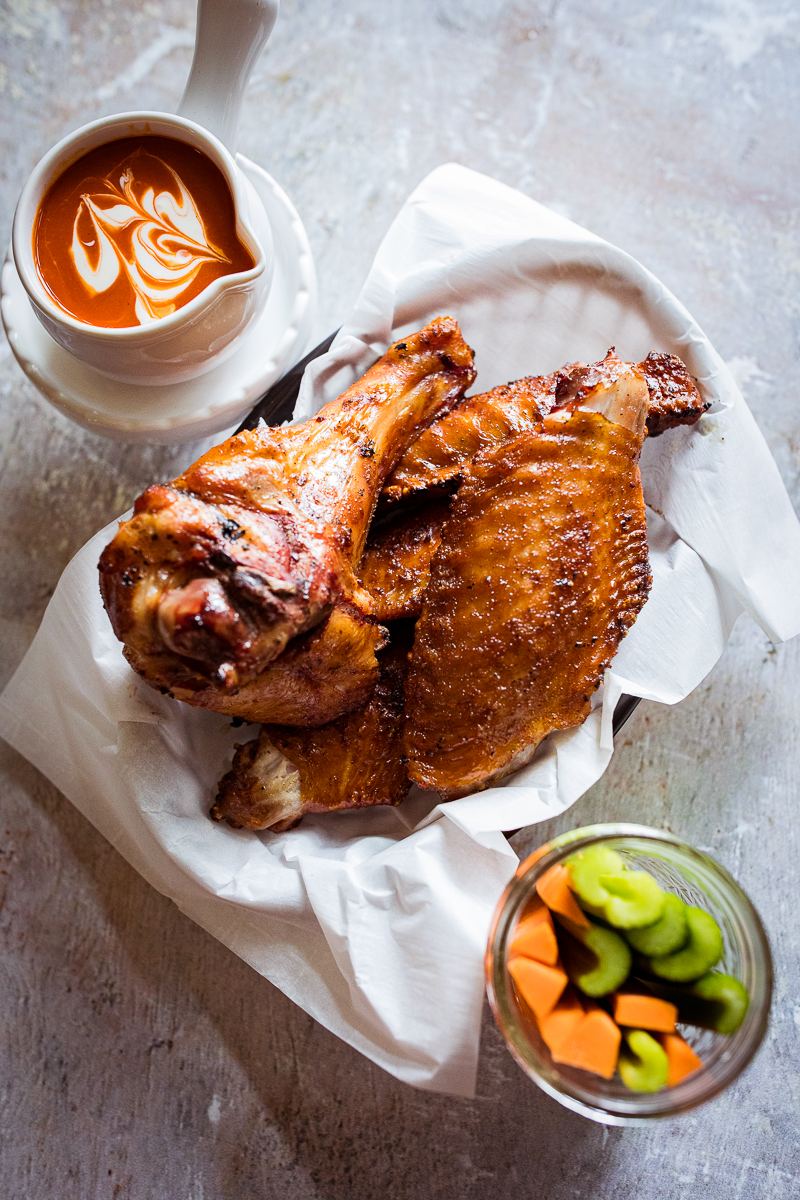 Get our FREE Pellet Grill Appetizers Recipe E-Book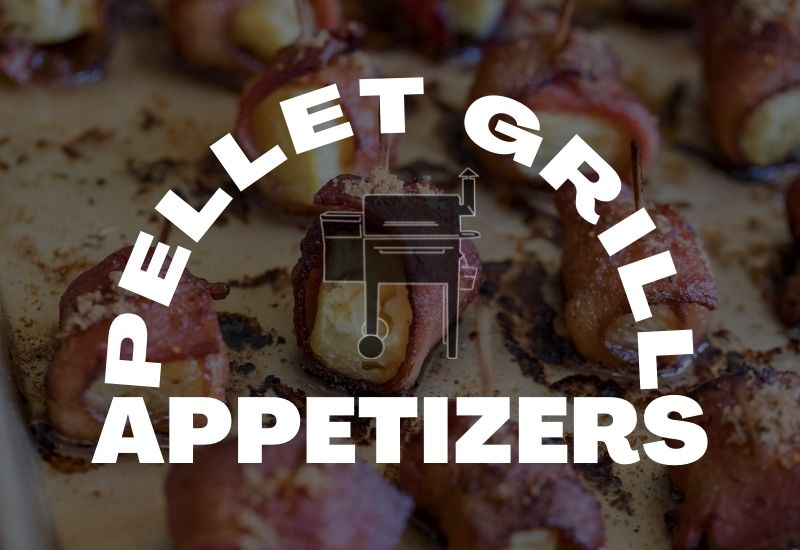 More great turkey recipes
More recipes to enjoy!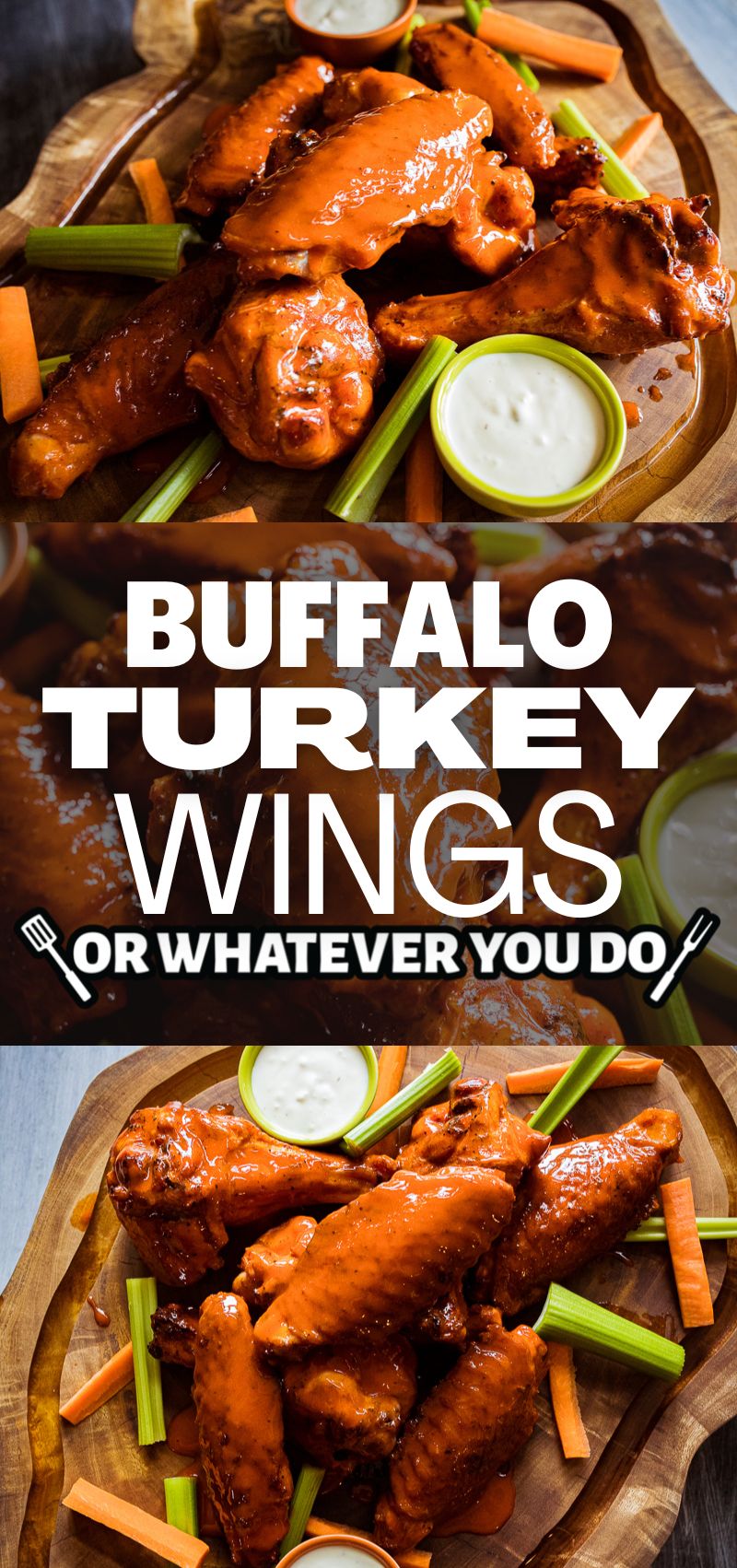 Prep Time
20 minutes
Cook Time
45 minutes
Total Time
1 hour 5 minutes
Ingredients
Buttermilk Brine
4 cups buttermilk
2 tablespoons kosher salt
Turkey Wings
12 whole turkey wing sections (flat and point), divided
3 tablespoons avocado oil
3 tablespoons turkey bbq rub
1 cup buffalo sauce
1/2 cup bleu cheese dressing
Instructions
Combine the buttermilk and salt and stir until the salt is dissolved. Add the turkey wings to the brine and refrigerate overnight (or for at least 4-5 hours.)
Preheat your pellet grill to 375°F. Remove the turkey legs from the brine. If you haven't already, separate them into dumbs and flats. Discard the tips. Pat the wings dry with paper towels.
Toss the wings with the avocado oil and then sprinkle with the turkey bbq rub.
Place the wings on the preheated grill and cook for 20 minutes. Flip, and cook for an additional 25 minutes. Check the internal temperature periodically. The internal temperature should be 165°F before they are removed from the grill.
Let the wings rest for a few minutes before tossing in your favorite buffalo sauce. Don't have a store-bought buffalo? Make my homemade Cholula Buffalo Sauce.
Recommended Products
As an Amazon Associate and member of other affiliate programs, I earn from qualifying purchases.
Nutrition Information:
Yield:
6
Serving Size:
1
Amount Per Serving:
Calories: 364Total Fat: 24gSaturated Fat: 5gTrans Fat: 0gUnsaturated Fat: 18gCholesterol: 81mgSodium: 2832mgCarbohydrates: 11gFiber: 0gSugar: 10gProtein: 24g
Nutrition data provided here is only an estimate.