This old fashioned Zucchini Bread recipe is moist, perfectly sweet and easy to make. Notes of brown sugar and just the right amount of cinnamon spice, make this an all time favorite quick bread for any occasion!
This blog has no shortage of zucchini recipes. From double chocolate zucchini bread to this fruity pineapple carrot zucchini bread, I've never met a zucchini bread recipe I didn't like.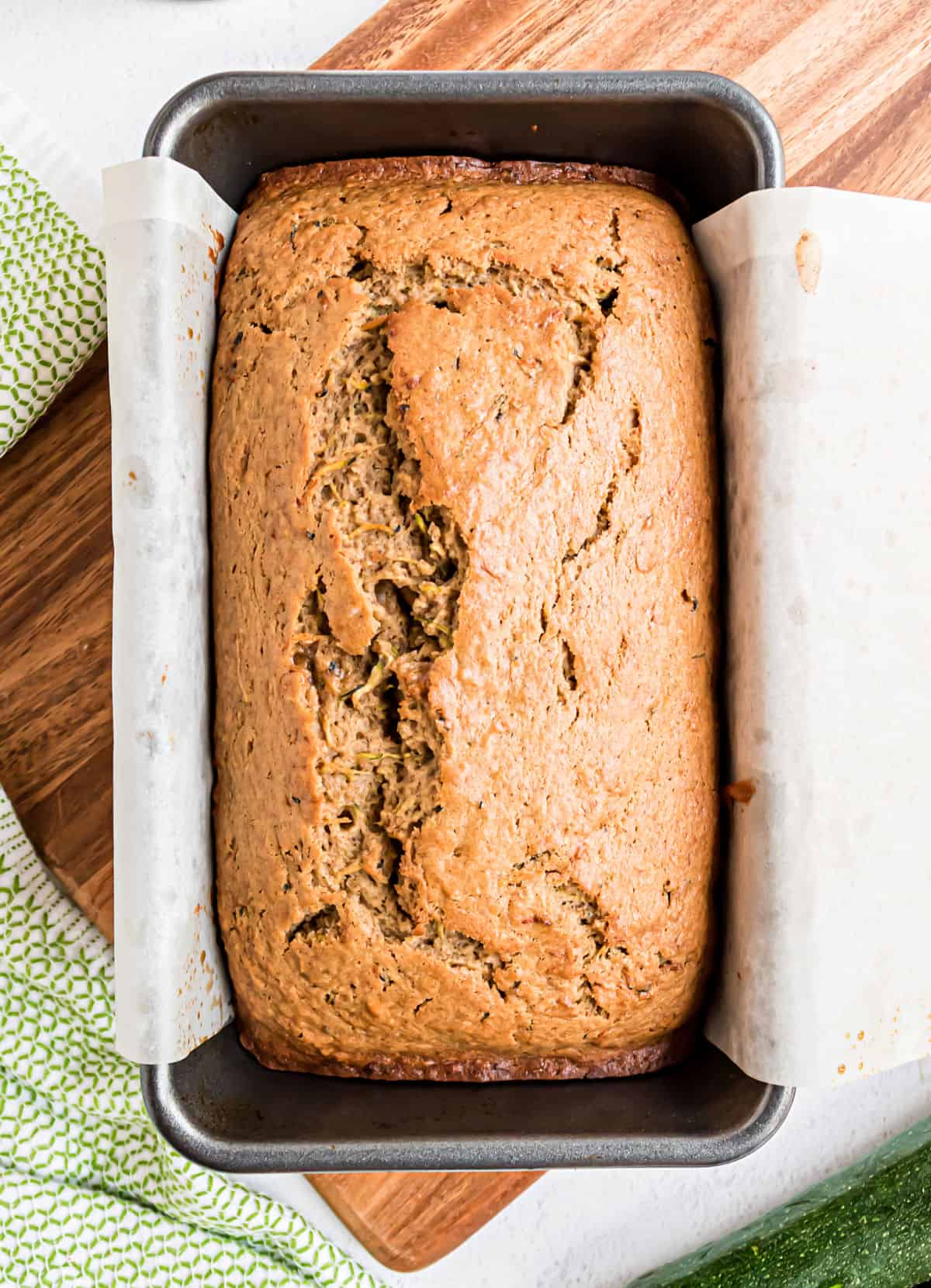 Why This Bread is Best
Sometimes, though, you want a simple, basic, delicious zucchini bread without all those pesky distractions. Today's recipe is the original zucchini quick bread at its best.
Shredded zucchini gives this bread a tender crumb that stays moist for days.
The blend of warming brown sugar and cinnamon makes your kitchen smell INCREDIBLE.
It's sweet, but not cloying. Serve it for breakfast, a snack, o as a light dessert!
Freezer friendly, no frills recipe.
Delicious with or without icing.
If you love zucchini bread and Instant Pot recipes, make sure to try my Instant Pot Zucchini Bread too. It's just perfect for those hot summer days when you need to use extra zucchini from the garden but don't want to turn on your oven.
Ingredient Notes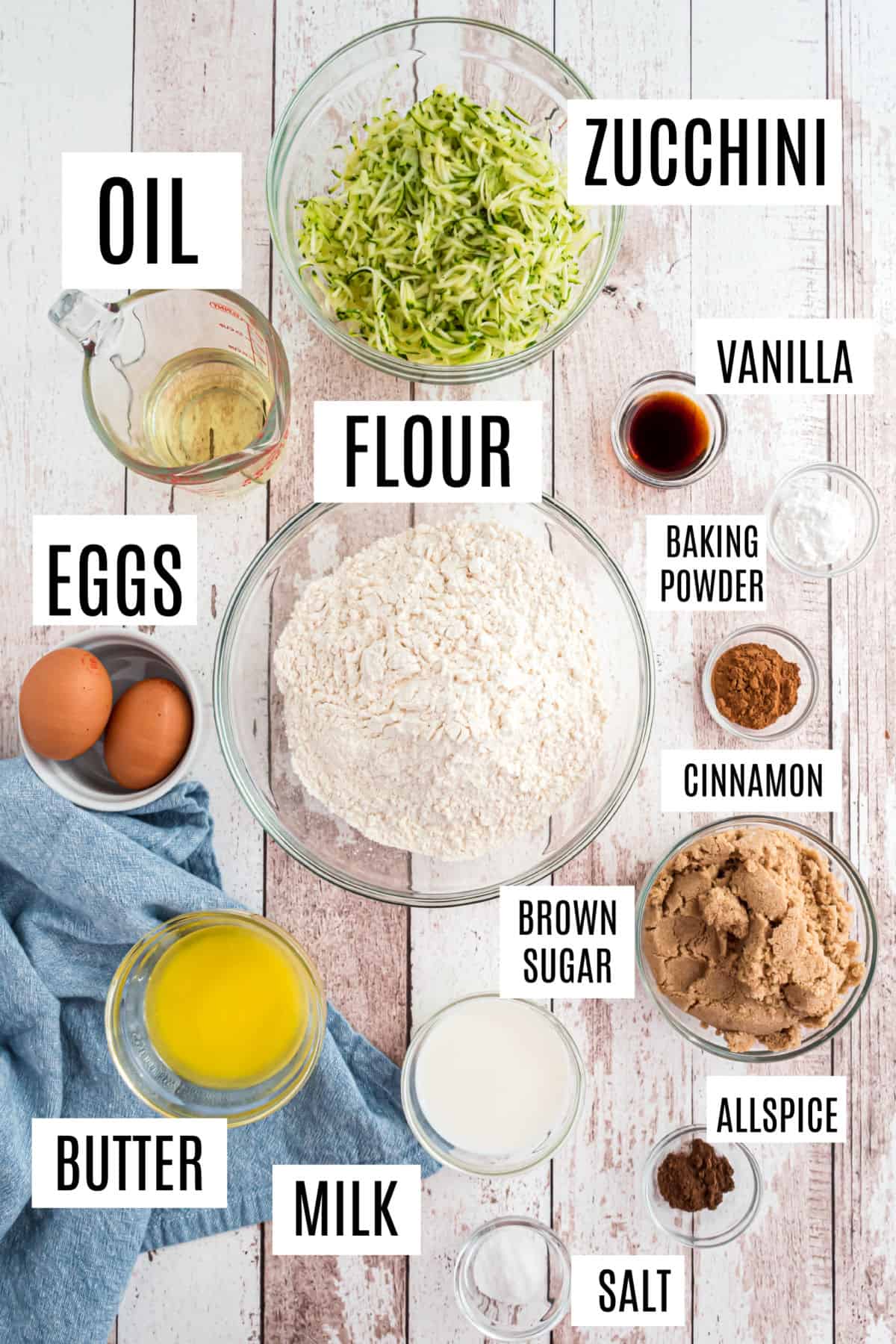 Zucchini – It's not zucchini bread without it! Check out my post on How to Shred Zucchini for best tips and tricks on baking with this green summer squash.
Vegetable oil – Makes quick breads like this one moist, dense and tender without affecting the flavor.
Brown sugar – Sweetens the quick bread while adding a bit more moisture and the faintest touch of molasses flavor.
Milk – You can use any kind of milk to add liquid to the batter. Whole milk, skim milk or even plain unsweetened nondairy milks will all work well in this recipe.
Cinnamon and allspice – The aroma of these spices transforms the simple bread into an irresistible treat.
PRO TIP- We love making our own homemade vanilla extract, but if using store bought, be sure it's pure extract, not imitation (for best flavor).
Tips and Tricks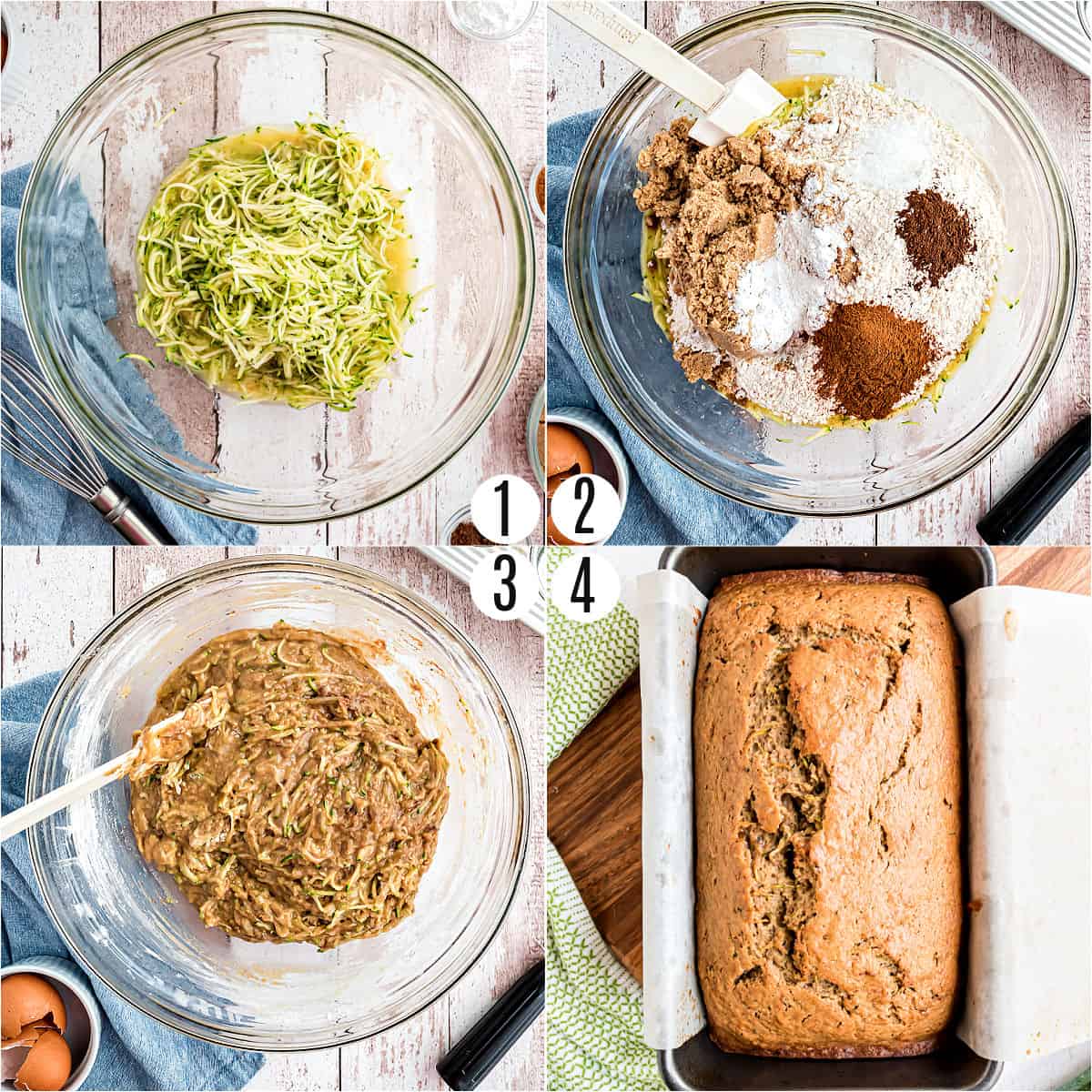 Making zucchini bread from scratch is easy as can be.
First, shred your zucchini. Combine it with butter, vegetable oil, milk, vanilla and eggs. Then whisk in all the dry ingredients until combined.
Now, it's time to bake your homemade zucchini loaf.
Make sure to line your loaf pan with parchment paper before pouring in the bread batter. If you prefer, you can also use a baking spray with flour in it to keep your bread from sticking. I often use both just to make sure it's easy to slide the baked loaf out of the pan.
Once the bread is baked and cooled you can enjoy it plain or add a drizzle of homemade icing on top!
The icing adds a lovely touch of sweetness, but the bread is still delicious without it, especially if you're looking for a not-too-sweet slice to enjoy with your coffee.
Want muffins instead? Our zucchini muffins are based off today's delicious recipe!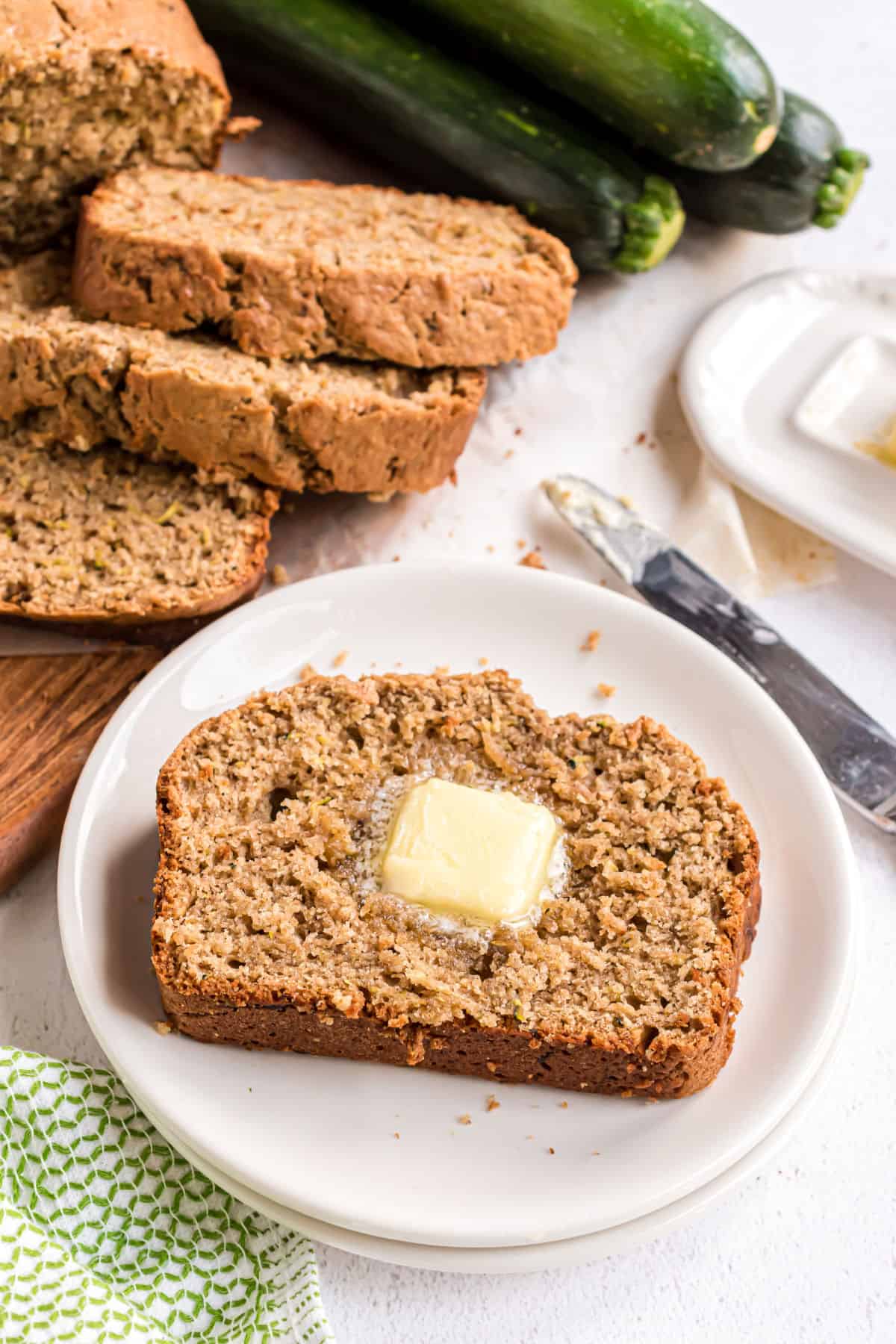 Recipe FAQs
Can I use frozen zucchini in this recipe?
Yes, you can. If using frozen zucchini, make sure to thaw it first. Then squeeze out any excess water before measuring and adding to the bread recipe.
Do I need to peel zucchini before shredding it?
There is no need to peel zucchini before shredding it to make zucchini bread. The peel is thin and does not add a noticeable taste to the recipe. It also contains several nutrients that give your zucchini bread a little "good for you" boost!
Should I remove the seeds?
If your zucchini is small to medium in size, there is no need to remove the seeds. The seeds will be so small that they will not noticeably affect the texture or flavor of your bread.
On some occasions, I have wound up baking with overgrown zucchini that contains very large seeds. In those cases, slice the giant zucchini in half and scoop out the seeds with a spoon first before shredding.
What's the best way to store zucchini bread?
Homemade zucchini bread can be stored in an airtight container at room temperature for up to 5 days. You can also freeze zucchini bread for up to 3 months.
Can I double the recipe?
Yes, you can. I often double this zucchini bread recipe. That way I have one loaf to enjoy and serve right away, plus another to freeze for later!
More Zucchini Recipes
Why mess with perfection? This classic no-frills zucchini bread recipe creates the perfect moist, sweet loaf to serve for breakfast, tea time or even dessert!