Auckland's Best Late Night Desserts For 2022
4 min read
[ad_1]

Long gone are the days when we have to finish everything on our dinner plate in order to gorge on dessert. Now we can simply skip it altogether and go straight into a sugar-glazed euphoria. But if you're going to indulge, don't settle for anything but the best. 
Here are the best places to go for late-night dessert in Auckland.
1. Giapo, CBD | Bold, unique and entirely gluten-free (although you'd never guess), Giapo serves art in a cone. Enjoy a blind date-style of service or order ahead via their app to skip the queue. 
2. Crunch Tower Desserts & Drinks, Parnell | The crazy freakshakes of old are still going strong in this cute little spot. Also up for grabs are Hong Kong-style egg waffles and lots and lots of ice cream. 
3. Duck Island, Ponsonby, Newmarket | This dreamy ice creamery in pastel colours serves a rotation of 50 contemporary flavours including strawberry coconut lime leaf and white chocolate pomegranate macadamia, in a cone, ice cream sandwich or sundae form. 
4. House Of Chocolate Dessert Cafe, Takapuna, Beach Haven | Chocolate fiends, consider yourself served. Expect lashings and lashings of chocolate a-plenty in a 'just like home' warming atmosphere. 
5. Moustache, Orakei, Manukau | A leader in all things cookie, there's no place better to pull up a pew and enjoy some warm cookies and a glass of milk. Cheers!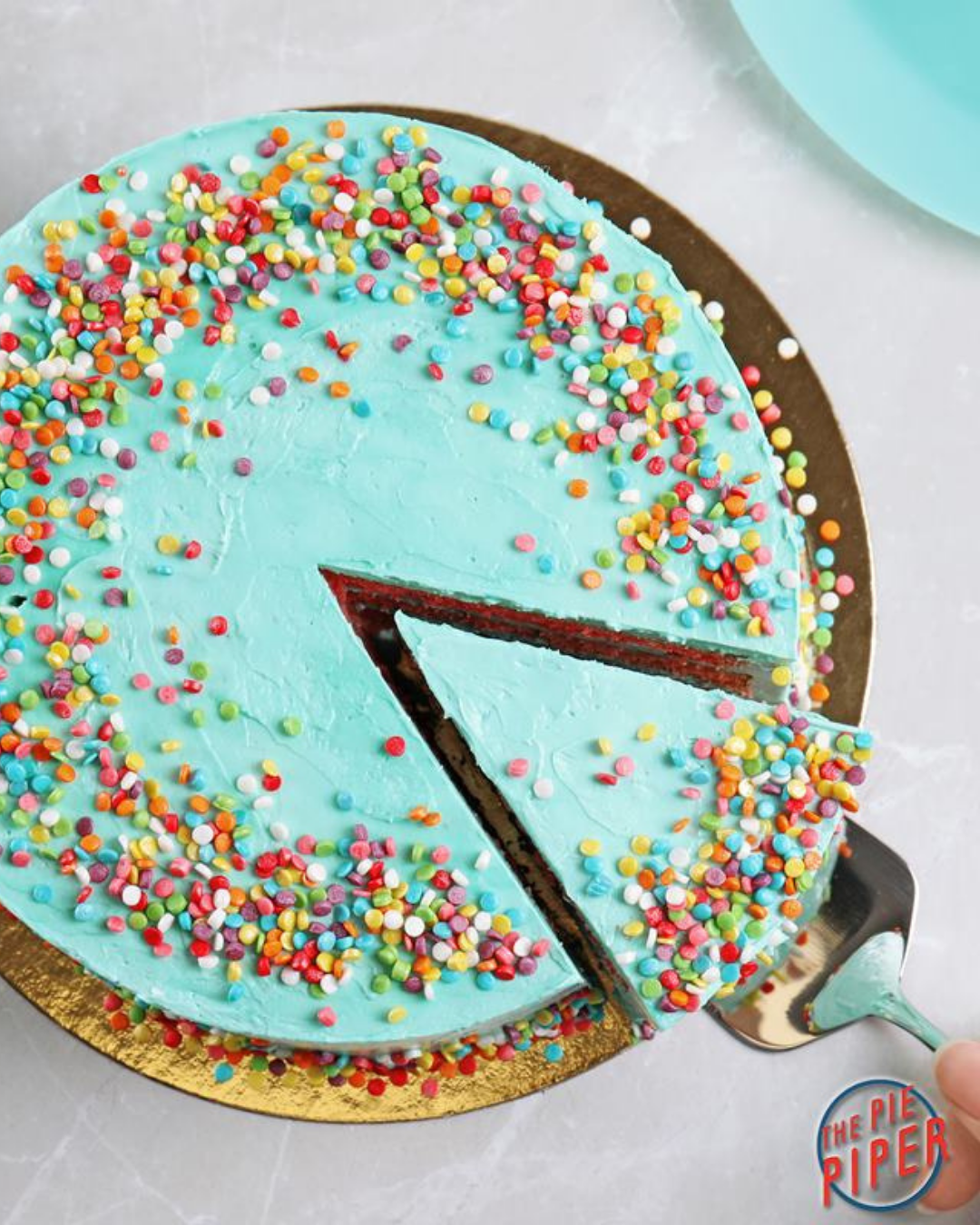 6. The Pie Piper & Doornuts, CBD | Get your American-style pie fix with decadent and colourful creations from Rocky Road to Key Lime Pie, or enjoy a bespoke box of doughnutty deliciousness delivered to your door. Mmmm. 
7. Chocolate Boutique Cafe, Parnell | Want to eat your chocolate and drink it too? Head straight to this legendary boutique for nostalgic chocolate creations (and a couple of cheeky truffles for the road). 
8. Wucha, Albany, New Lynn, Balmoral, CBD, Meadowlands, Botany, Newmarket, Takapuna, Mission Bay | Dessert doesn't always come with a spoon—sometimes it comes with a straw. Pop into your local Wucha for endless milk tea goodness and THE BEST iced matcha with cream cheese. 
9. MeetFresh, Mt Eden, CBD | Refreshing and delicious we're living for Taiwanese desserts and from taro balls to grass jelly and purple rice, there's so much to try. If you're not sure where to start, you can't go wrong with the strawberry and rice ball coconut sago. 
10. Mezze Bar, CBD | This cosy Mediterranean eatery in town has cake and dessert for every whim. Think orange and almond cake, exotic Algerian date cake, crema Catalana and flaky baklava. 
11. Circus Circus, Mt Eden | If you've got an old-school hankering going on, Circus Circus is a good bet. Step right up and dig into crunchie bar cheesecake, banoffee pie, peanut butter mousse and more.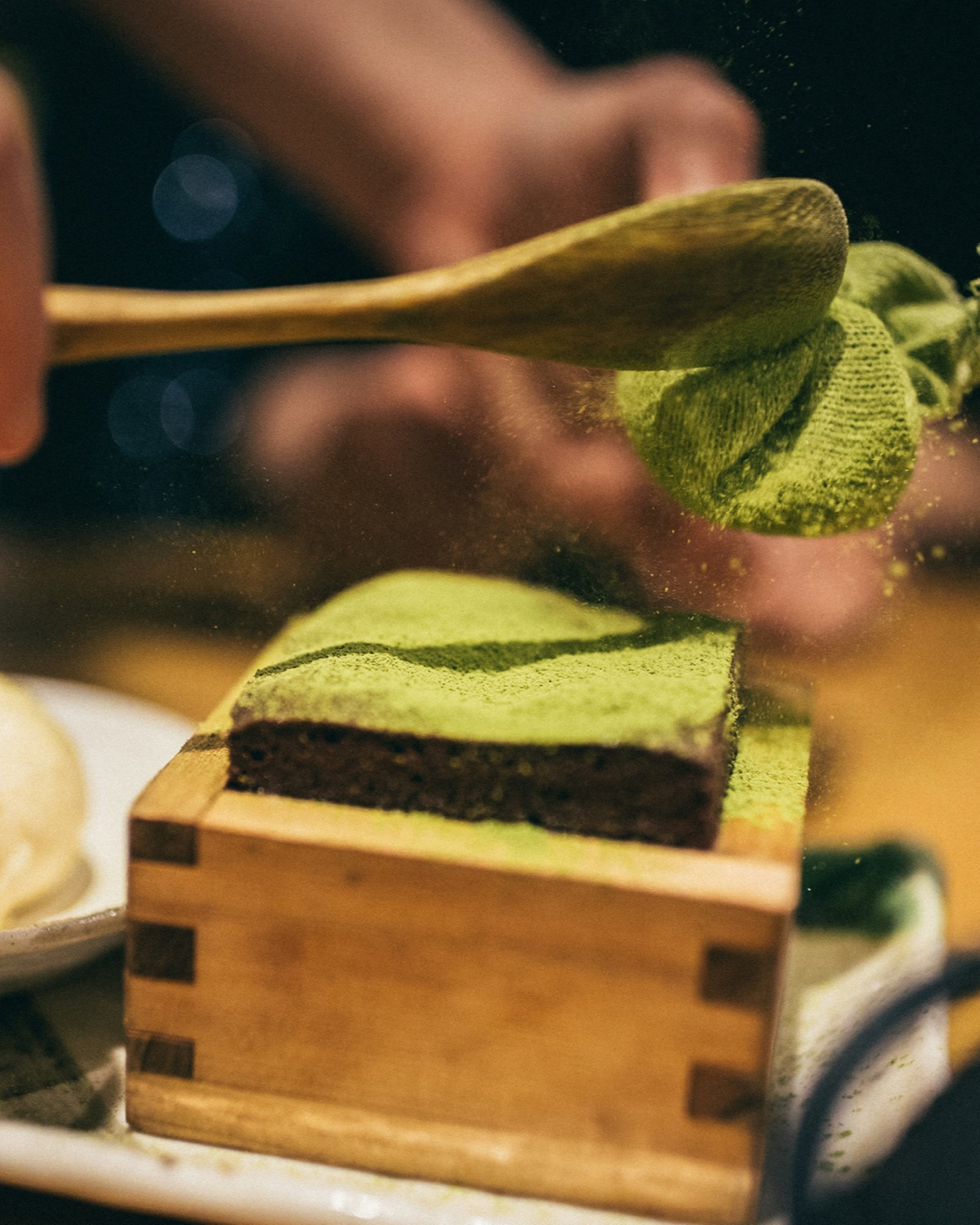 12. Masu, CBD | If you're feeling in a go-big-or-go-home sort of mood you should definitely try Masu's dessert platter. As much a feast for the eye as it is the stomach, you'll be treated to Japanese-inspired flavours like shiro miso pavlova and matcha macadamia crumbs. 
13. Miann, CBD, Morningside | Picture a cabinet full of macarons and bonbons and a gelato fridge. Expect the best creme brûlée in town, fresh waffles and trouble choosing just one of the eight hot chocolates on offer. 
14. The Fed, CBD | For a fun, informal dessert skip to The Fed and dive into their 'Sweet Teeth' menu. New York cheesecake, lemon meringue pie, banana and toffee pie and Sarah's pecan pie await you, and there's even an option for three in one go if you're feeling particularly devilish. 
15. Ghost Donkey, CBD | If your dessert craving is suspiciously the size of a churro, you're going to want to make a beeline for this Mexican-inspired tequila and mezcal bar in Commercial Bay. 
16. East, CBD | East's dessert menu is small, but every dish packs a punch. Whether you go for their Kaffir lime & lemongrass creme caramel, their 'matchamisu' or their chocolate spring rolls (big yes), you'll be in for a good time. 
17. Cotto, CBD | This indulgent Italian eatery doesn't just do amazing pasta— 'chocolate nemesis salted caramel' is their dessert menu headliner. OMFG.
18. Gochu, CBD | Finally a place that does a good Bingsoo. For the uninitiated, this is a Korean dessert made with shaved ice and sweet toppings. Gochu's take features shaved coconut milk and chewy rice cakes and with one taste, obsession will quickly follow.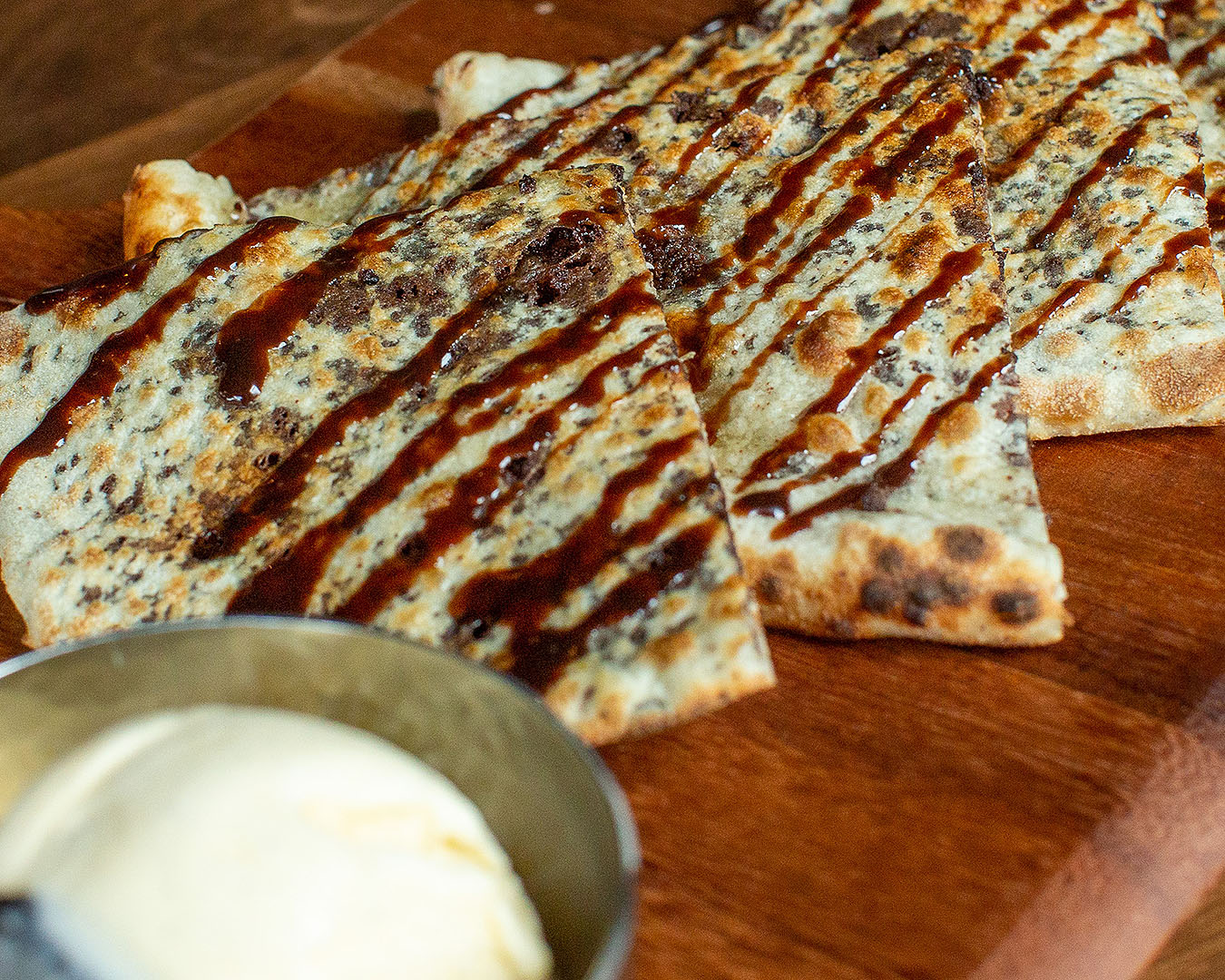 19. Mumbaiwala, Ponsonby | Did someone say chocolate naan? If choc's not your thang the cardamom & coconut Kulfi sure will be.
20. Corelli's, Devonport | Triple. Decker. Carrot Cake. Nothing more needs to be said but we're going to anyway: fruit crumble, baked cheesecake, raw chocolate brownie, warming apple pie—this place has all your favourites, done right. 
21. Kiss Kiss, Mt Eden | Calling all fans of sticky rice—get the best, in mango or banana, at this neon gem just off Dominion Road. Or, for something different, try out their doughnuts served with pandan custard. 
22. Mighty Hotdog, CBD | And now for something totally different… dessert in hotdog form! When you're after a sweet n' salty hit, Mighty HotDog has got you covered. Their choc peanut snickers-style dog is so naughty and we love it. 
Fancy yourself more of a cheese board type? Get ready to (over) indulge with the best cheese shops in Auckland. 
Image credit: East by Wono Kim, The Pie Piper, Masu, Mumbaiwala by Wono Kim.


[ad_2]

Source link