Cheryle Finley: Cool desserts perfect for hot summer days | Lifestyles
3 min read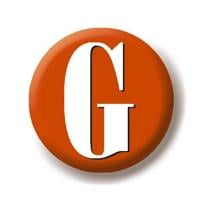 [ad_1]

Hot. Cold. Hot. Cold. Don't like the weather? Just sit tight and it will change. Summer is trying to break through the cool temperatures, and it is sure to succeed before long.
"Refreshing" is possibly the best word to describe what we want from our summer drinks and desserts. Warmer weather means picnics, barbecues and outdoor sports. A cool, sweet treat hits the spot after good food and good fun.
Probably the most popular summer treat is ice cream. The music from the ice cream truck heading our way can bring a smile to our faces.
How many of us sat on top of the ice cream maker while anxiously waiting for the churning to end, signaling the wait was almost over? Served in a bowl, a cone, on a stick, smothered in topping for a sundae, sandwiched between two cookies, formed into a cake or floating in root beer, ice cream is a good summer choice. There is a big variety of ice cream flavors from which to choose, or vanilla can be plain or dressed up and be the perfect ending to a warm day.
When it comes to summer desserts, not having to turn on the oven makes good sense, so chilled or frozen options show summer smarts. Serving them quickly after removing from the fridge or freezer is essential to ensure top quality. Most of these desserts are make-ahead, which is a definite plus.
Gelatin, pudding and whipped topping are often found in summer desserts, as is fresh fruit from local farmer's markets. Trifles are easy, using pudding, fruit, whipped topping and store-bought angel food cake. Strawberry shortcake can be individual or a large dish for sharing. Fruit suspended in gelatin brings back memories of Sunday dinner at Grandma's. A dollop of whipped topping can elevate a simple bowl of fruit to fancy.
This summer is a good time to try different cool desserts for indulgent enjoyment.
Refreshing certainly describes the berry squares from our first recipe. Fill it with your favorite berries, and you will want an extra-large serving. This makes a big batch, perfect for summer get-togethers.
The cherry dessert is as pretty as it is tasty and deserves to be served in tall, clear glasses for special effect. Allow for chilling time for both desserts.
These recipes are from "Jell-O and Cool Whip Summer Desserts." Have a wonderful week, and happy eating.
Berry squares
1 (12-ounce) pound cake, cut into 10 slices
3 tablespoons orange juice
2 pints fresh berries (strawberries, raspberries and/or blueberries)
2 tablespoons sugar
2 1/2 cups cold milk
2 (4-serving size) packages of instant French vanilla instant pudding and pie filling
1 (8-ounce) tub whipped topping, thawed, divided
Arrange cake slices in a 9-by-13-inch dish, cutting to fit; drizzle with juice. Top evenly with berries; sprinkle with sugar.
Pour milk into a large bowl. Add pudding mixes and beat with a wire whisk for 2 minutes. Gently stir in 1 cup whipped topping.
Spread over berries and top with remaining whipped topping. Chill at least 1 hour. Yields 15 servings.
Cherry celebration
2 cups boiling water
2 (4-serving size) packages of cherry flavor gelatin
4 cups ice cubes
3 cups whipped topping, thawed
1 cup cherry pie filling
Stir boiling water into dry gelatin in a large bowl until completely dissolved. Add ice cubes; stir until gelatin begins to thicken. Remove unmelted ice.
Add whipped topping; stir with wire whisk until well blended. Refrigerate until slightly thickened, about 20 minutes. Add pie filling; gently stir until well blended.
Spoon into glasses or a glass bowl. Chill 4 hours or overnight. Just before serving, garnish with additional whipped topping and cherry pie filling just before serving, if desired. Yields 2 servings.
Cheryle Finley is a food columnist for The Joplin Globe. Address correspondence to Cheryle Finley, c/o The Joplin Globe, P.O. Box 7, Joplin, MO 64802.
[ad_2]

Source link