If you're looking to shake up your weeknight dinners, my Panko Parmesan Baked Flounder is just what you're looking for!
Crispy baked flounder is the perfect weeknight dinner when you want something quick and delicious! Made with simple pantry staples this is a seafood dish that will rival your favorite seafood restaurant.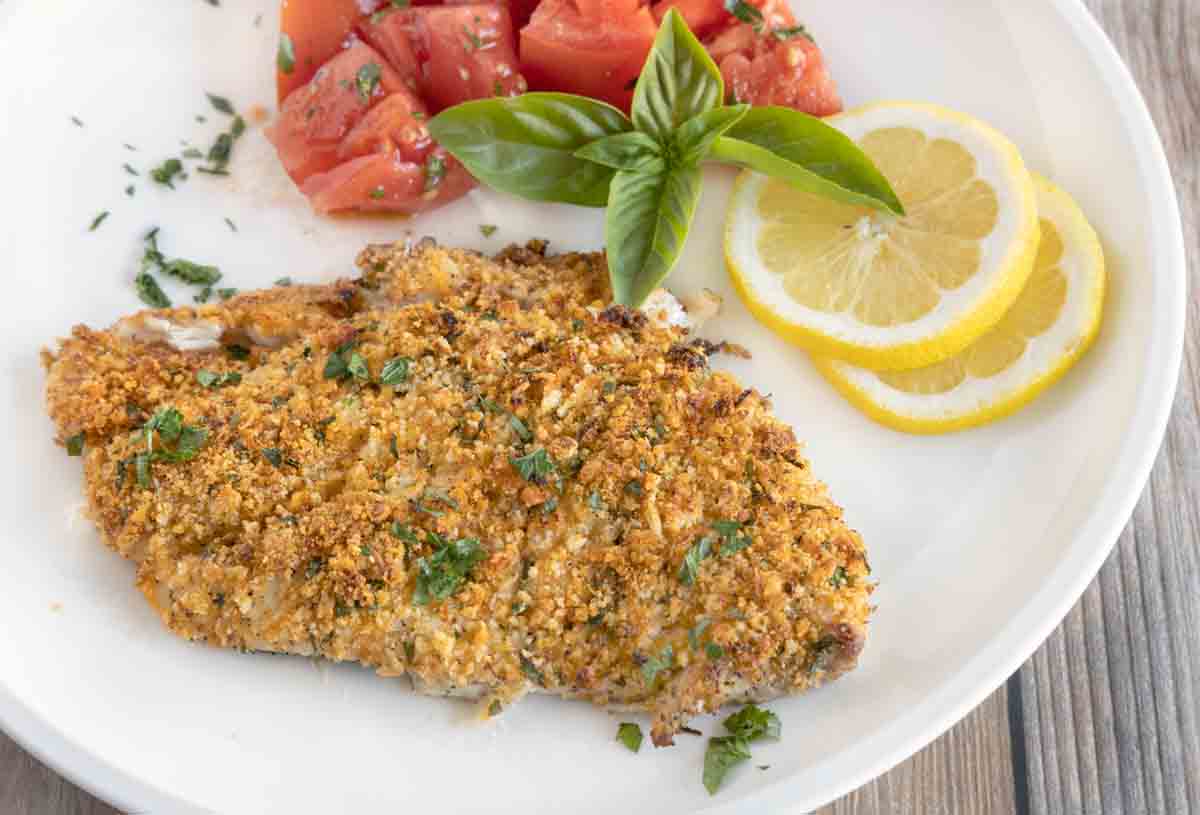 Using basic seasonings, fresh chopped garlic, fresh lemon, black pepper, grated romano or parmesan cheese, panko breadcrumbs, sweet paprika, olive oil, and fresh Italian parsley, this dish can be on your dinner table in 30 minutes or less. This is one of my favorite flounder recipes and I know it will be one of yours too!
You can make this dish with fresh flounder fillets or frozen flounder fillets. You'll find most grocery stores carry (previously frozen) flounder in the seafood department.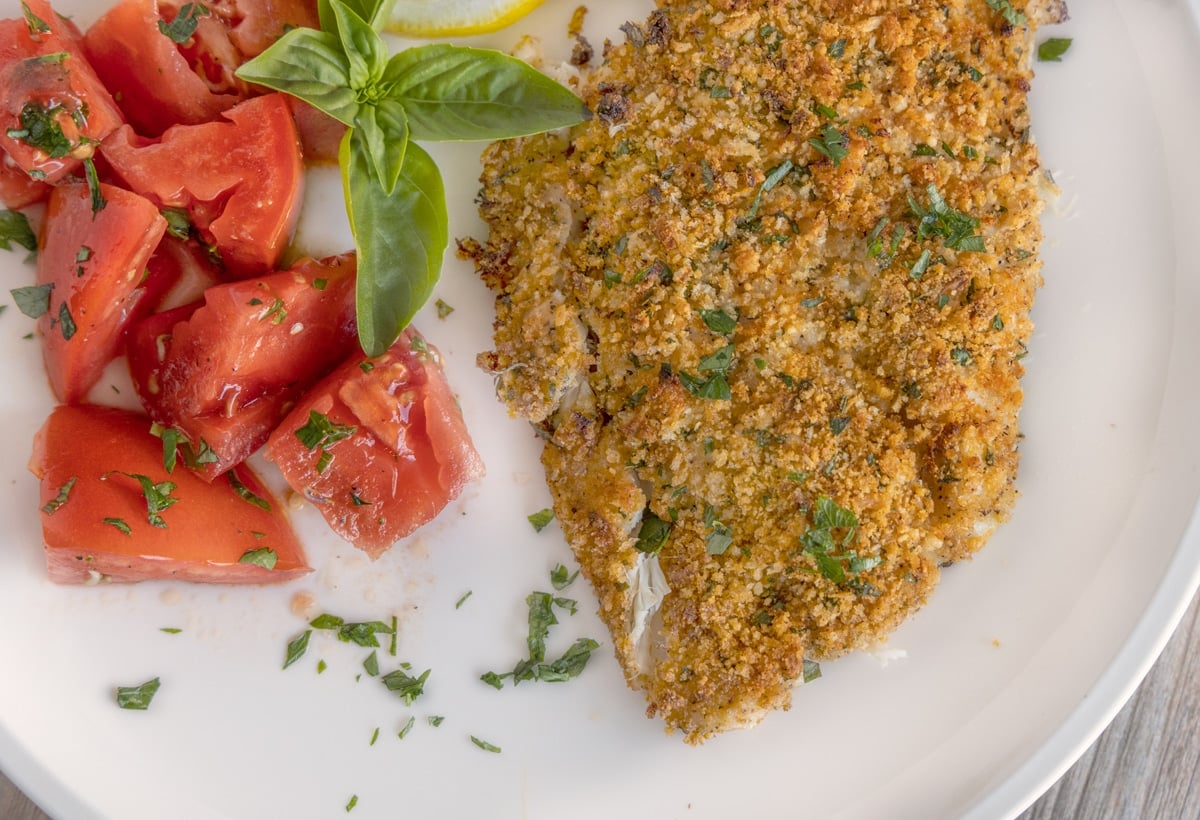 If you love flounder, make sure to check out my Easy Fried Flounder and Baked Stuffed Flounder recipes.
Ingredients to make Panko Parmesan Baked Flounder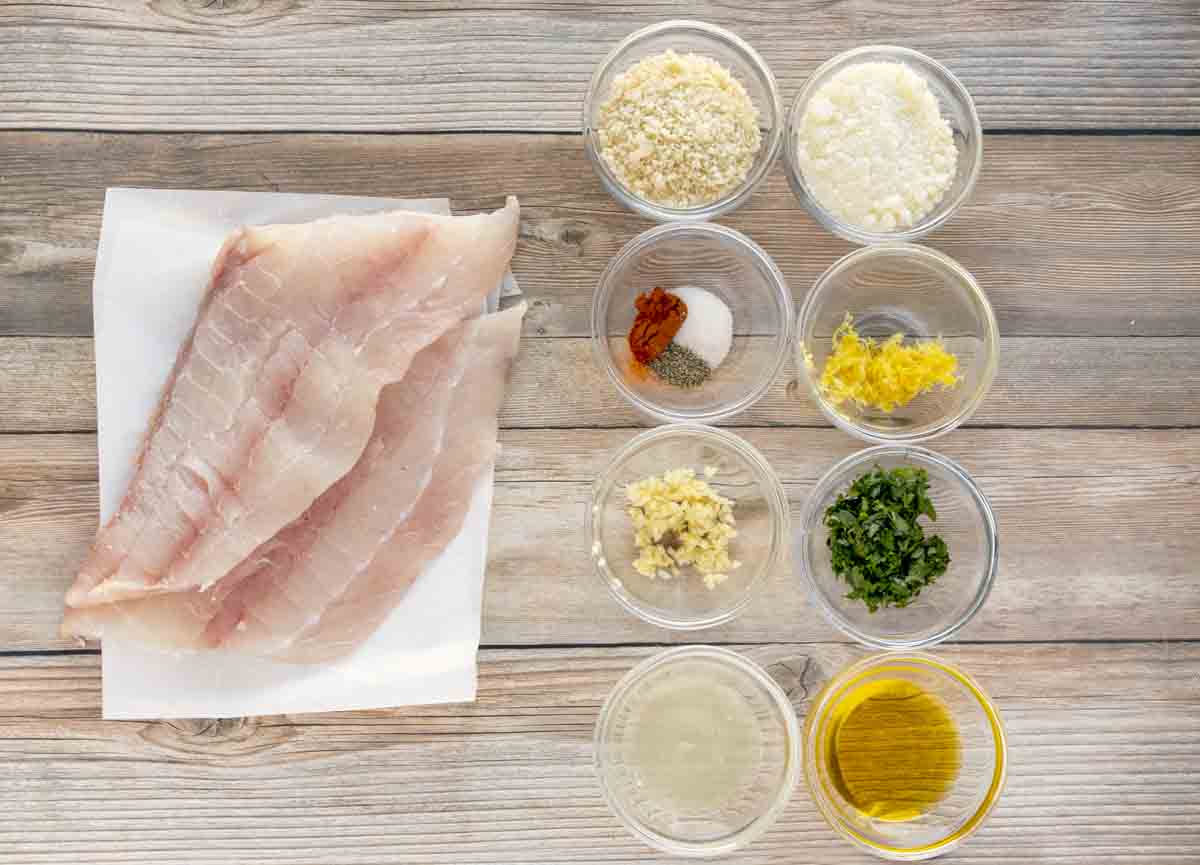 Let's start by gathering the ingredients we need to make Baked Panko Parmesan Crusted Flounder. In Chef Speak this is called the "Mise en Place" which translates to "Everything in its Place".
Not only does setting your ingredients up ahead of time speed up the cooking process, it also helps ensure you have everything you need to make the dish.
*If you have lemon pepper on hand you can substitute that for the lemon zest and black pepper.
Can I make this dish with other fish?
Yes, you can. This topping will actually work on just about any of your favorite fish. The panko crumbs will add the perfect amount of crunch to your favorite fish.
How to make Panko Parmesan Baked Flounder
Preheat the oven to 425°.
spread 1 ½ tablespoon of olive oil on a baking sheet, coating the surface.

Add the grated cheese, bread crumbs, minced garlic, paprika, parsley, salt, pepper, and lemon zest to a small bowl.
Mix the ingredients until well blended.
Pour the mixed ingredients onto a large plate.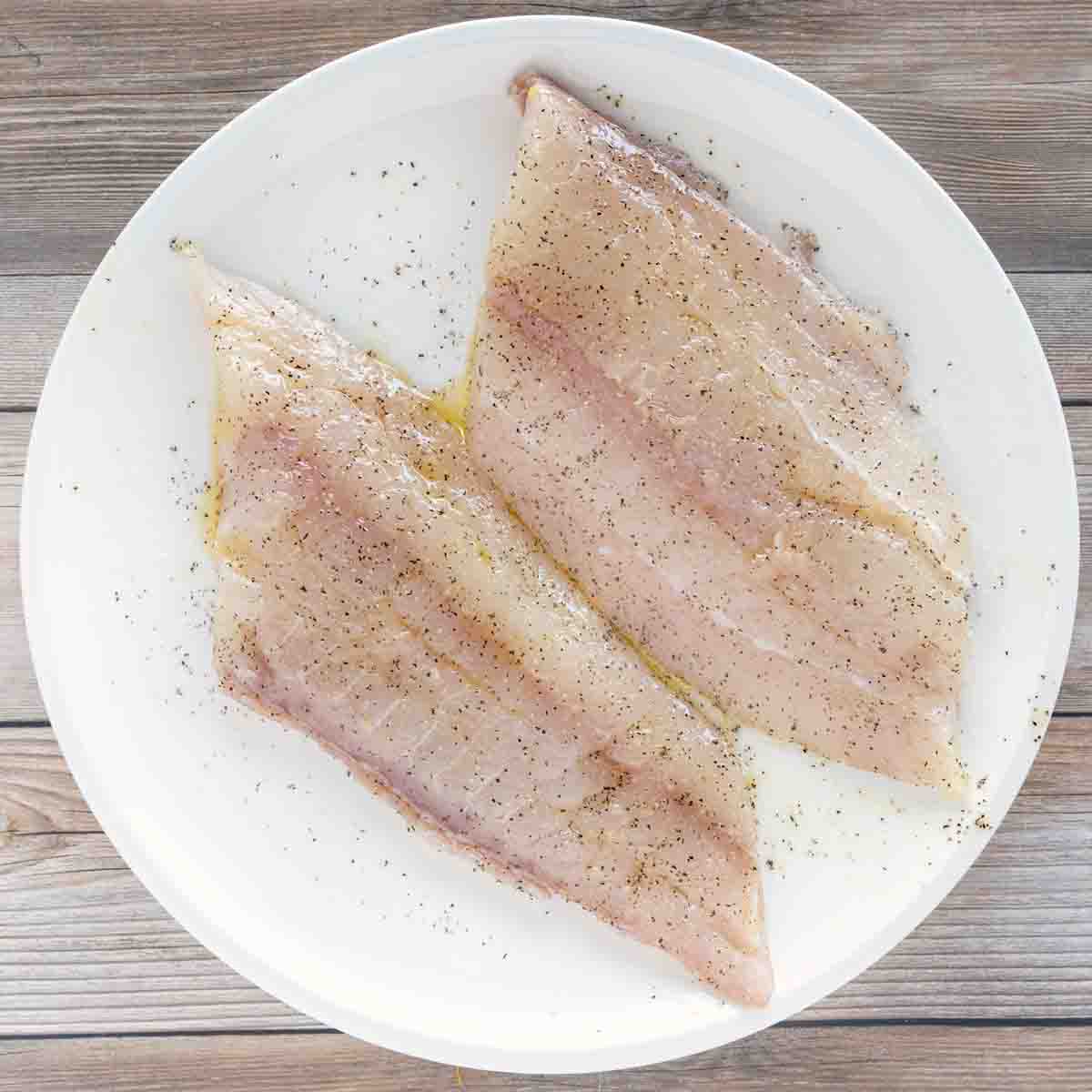 Brush the flounder with olive oil and season the fillets with salt and pepper.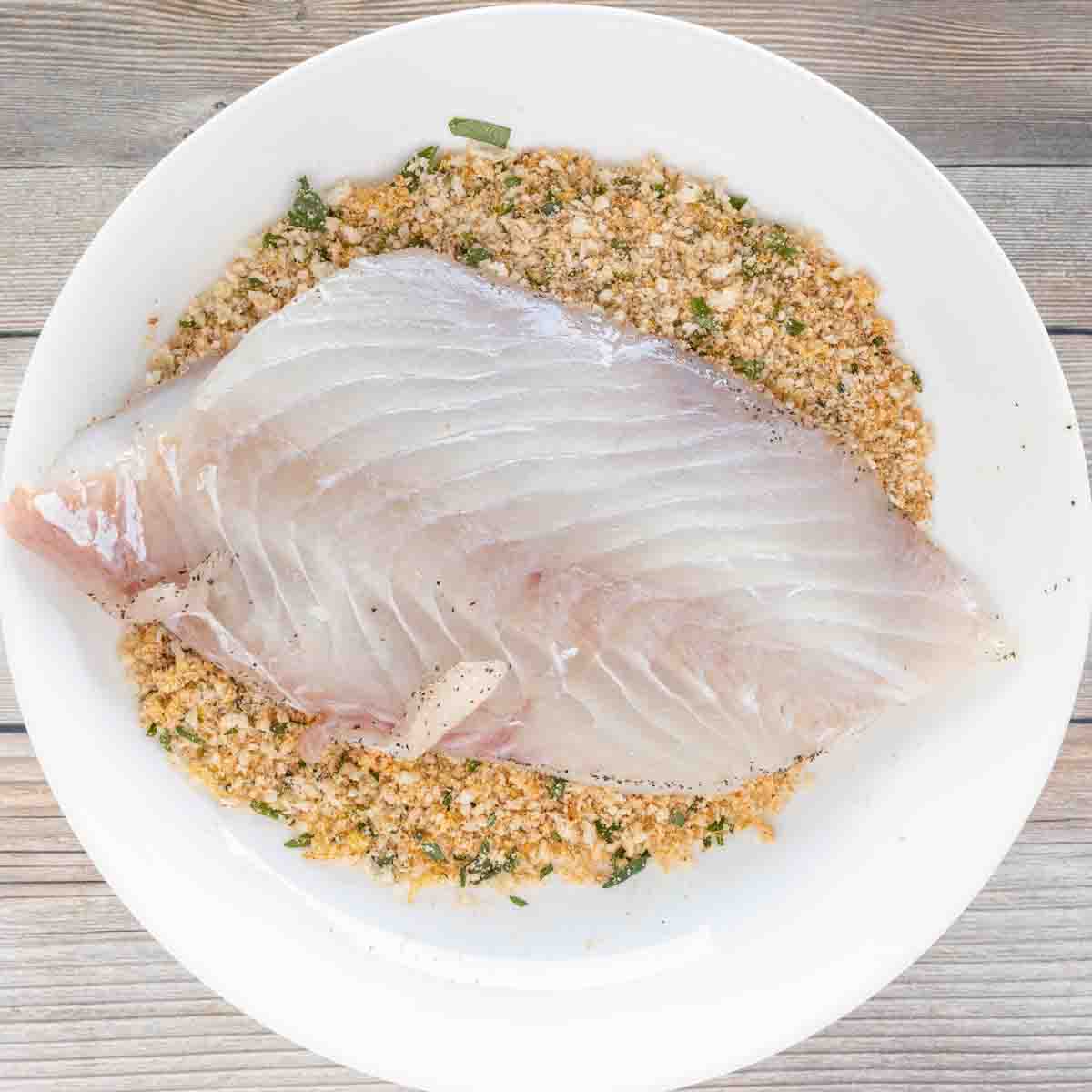 Place the flounder fillets (oiled side down) in the bread crumb mixture. Press the fillet lightly into the panko parmesan mixture to get a good coating on the fish. This mixture is what makes the Parmesan Panko Flounder so delicious!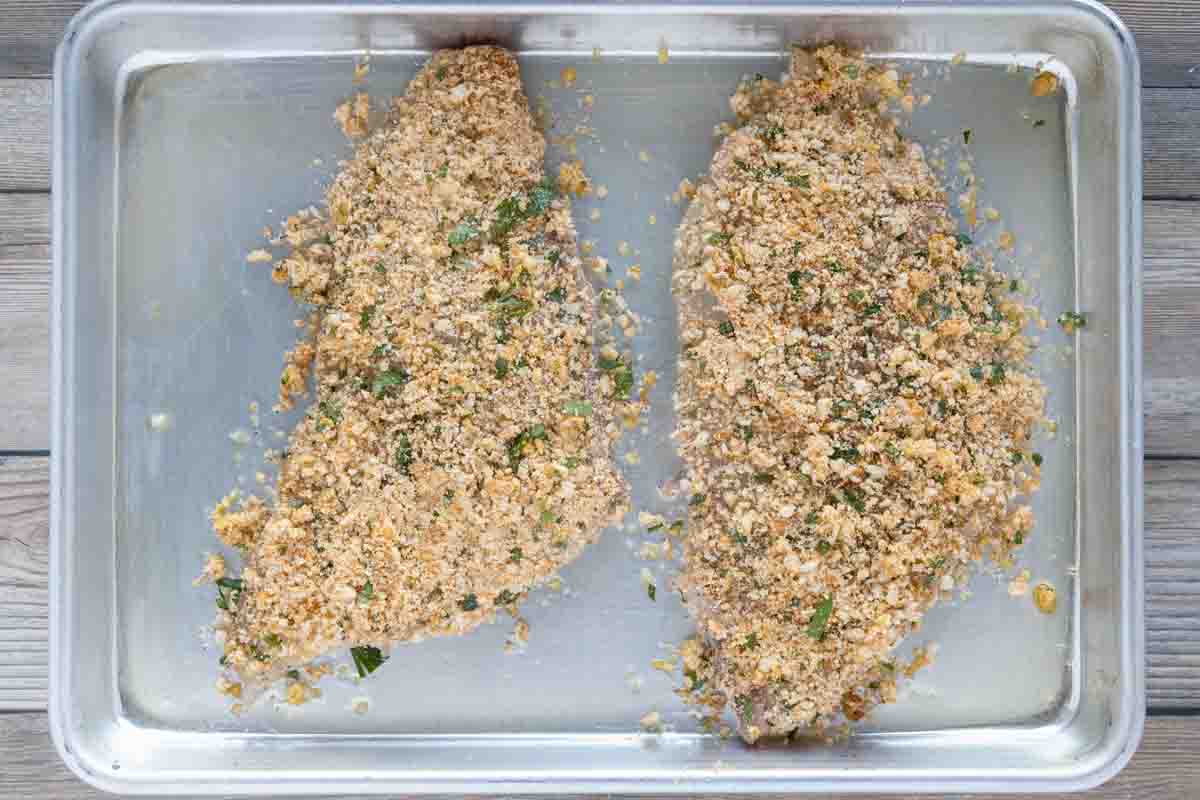 Place the flounder on the oiled baking pan (or shallow baking dish).
Mix one tablespoon of olive oil with one teaspoon of lemon juice and brush it on the coated flounder.
Bake the flounder in the preheated oven on the center rack for 12-15 minutes or until the flounder is golden brown, depending upon your oven.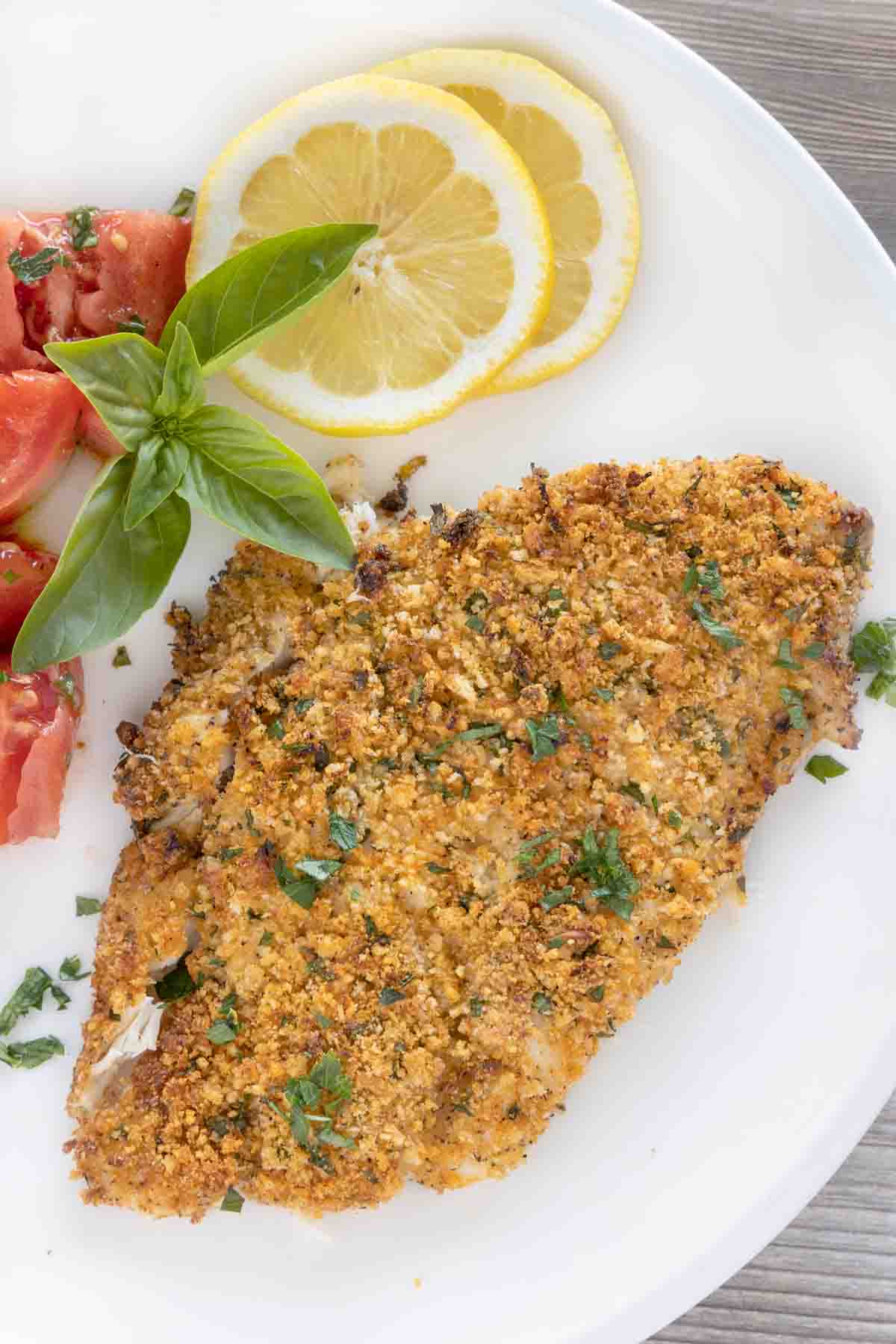 Serve the Panko Parmesan Baked Flounder with lemon wedges, tarter sauce and your favorite side dishes. Your family will think they're eating at one of their favorite restaurants when you serve my baked flounder to them. And you'll be thinking about all the time and money you saved by cooking this restaurant-style dish at home.
Recipe FAQ's
What is the best temperature to bake flounder?
For crusted or breaded flounder I prefer a high temperature of 425 degrees. That temperature will cook the flounder and allow the breading to get a good crunchy coating. Depending on your oven 12-14 minutes should be good.
Can I make Parmesan Panko Baked Flounder in an air-fryer?
You sure can.
Preheat the Air Fryer at 380°F for 5 minutes.
Follow the instructions in the recipe card for making the panko mixture and coating the flounder.
Air Fry the flounder at 380°F for about 8-10 minutes, or until the fish can be easily flaked with a fork.
Can I use different fish to make this dish?
Yes, you can. This topping will actually work on just about any of your favorite fish. The panko crumbs will add the perfect amount of crunch to your favorite fish.
More Seafood Recipes You'll Love!