White Cake with Jack Daniels Butter Cream has 3 layers of moist, tender cake covered in a luscious buttercream flavored with Jack Daniels.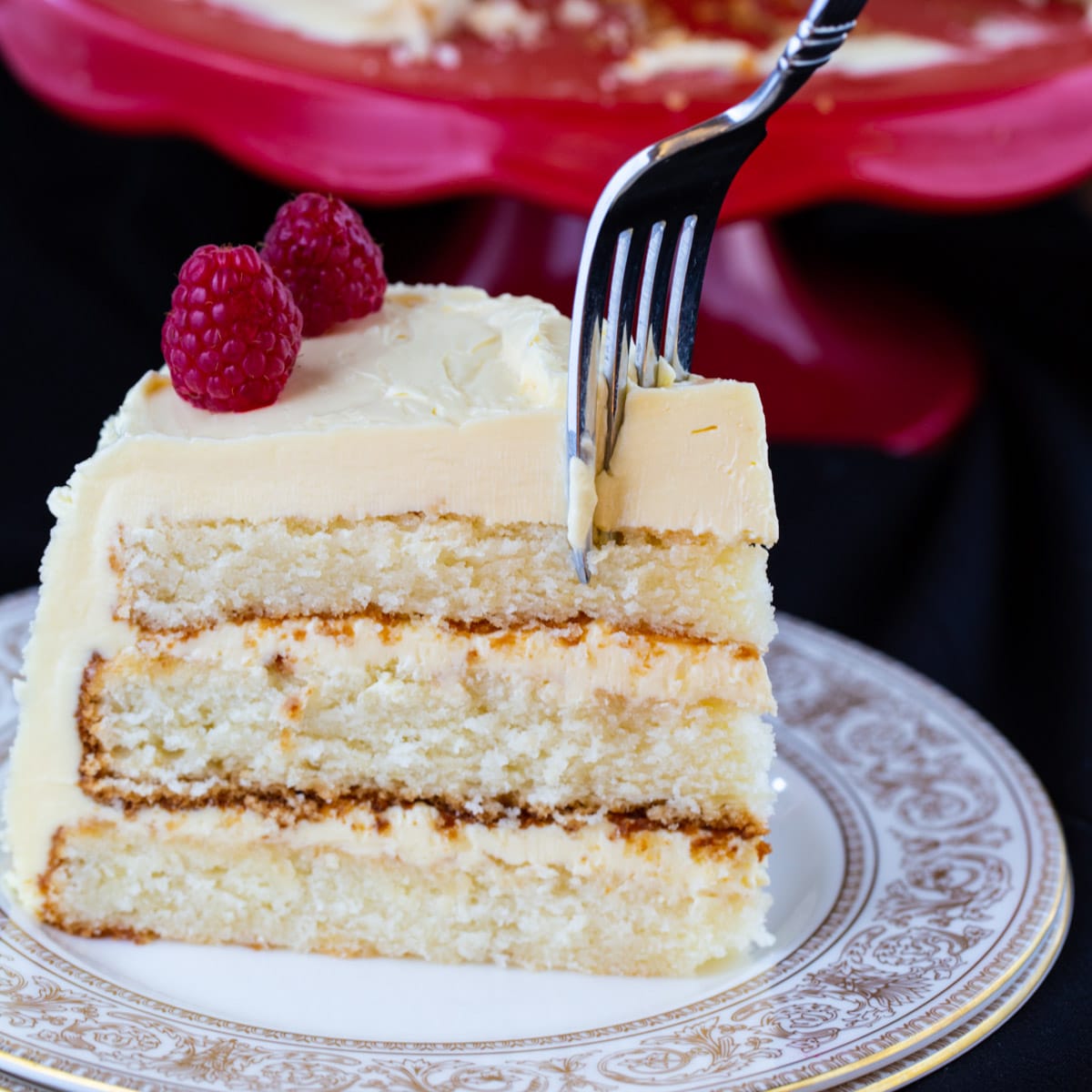 Exceptional recipes for basic desserts like white or chocolate cake can be so hard to find. This White on White Cake with Jack Daniel's Buttercream is a recipe from The Pastry Queen: Royally Good Recipes from the Texas Hill Country's Rather Sweet Bakery & Cafe
(one of my favorite cookbooks). The cake batter part is fantastic and may become my go to recipe for making white layer cakes.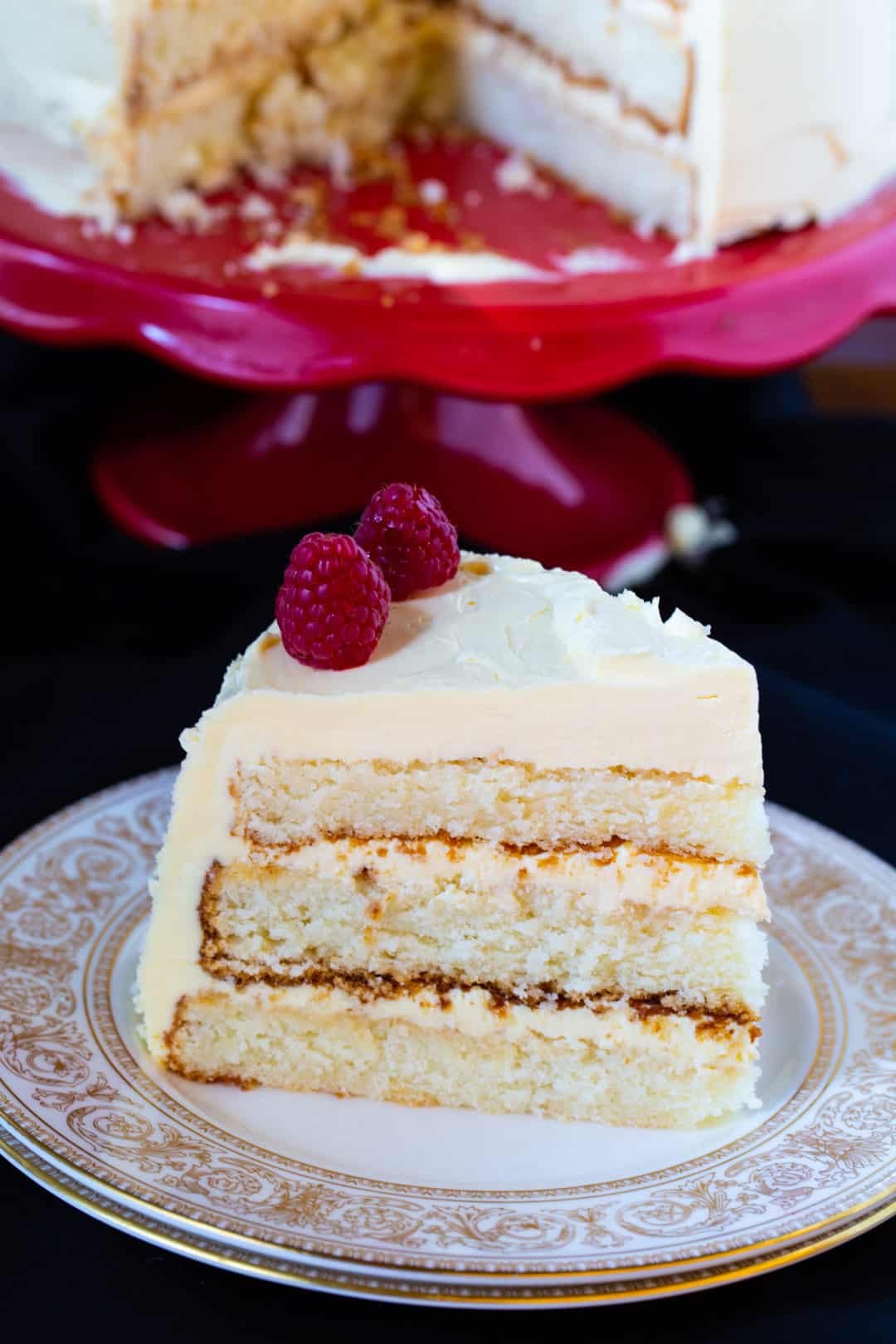 Jack Daniels Buttercream
I had high hopes for the Jack Daniel's Buttercream. Who wouldn't have high hopes for a buttercream with whiskey and 6 sticks of butter? Yes, you read that right. SIX sticks of butter. But the Buttercream was a disapointment. I kind of liked it one bite, then didn't the next bite. Overall, I'll have to say it was the strangest frosting I've ever tasted. The texture was very unusual and it almost tasted like the cake was frosted with nothing but an obscene amount of butter that had been whipped until velvety and silken.  I didn't feel like there was enough sweetness in it to distract from the taste of butter.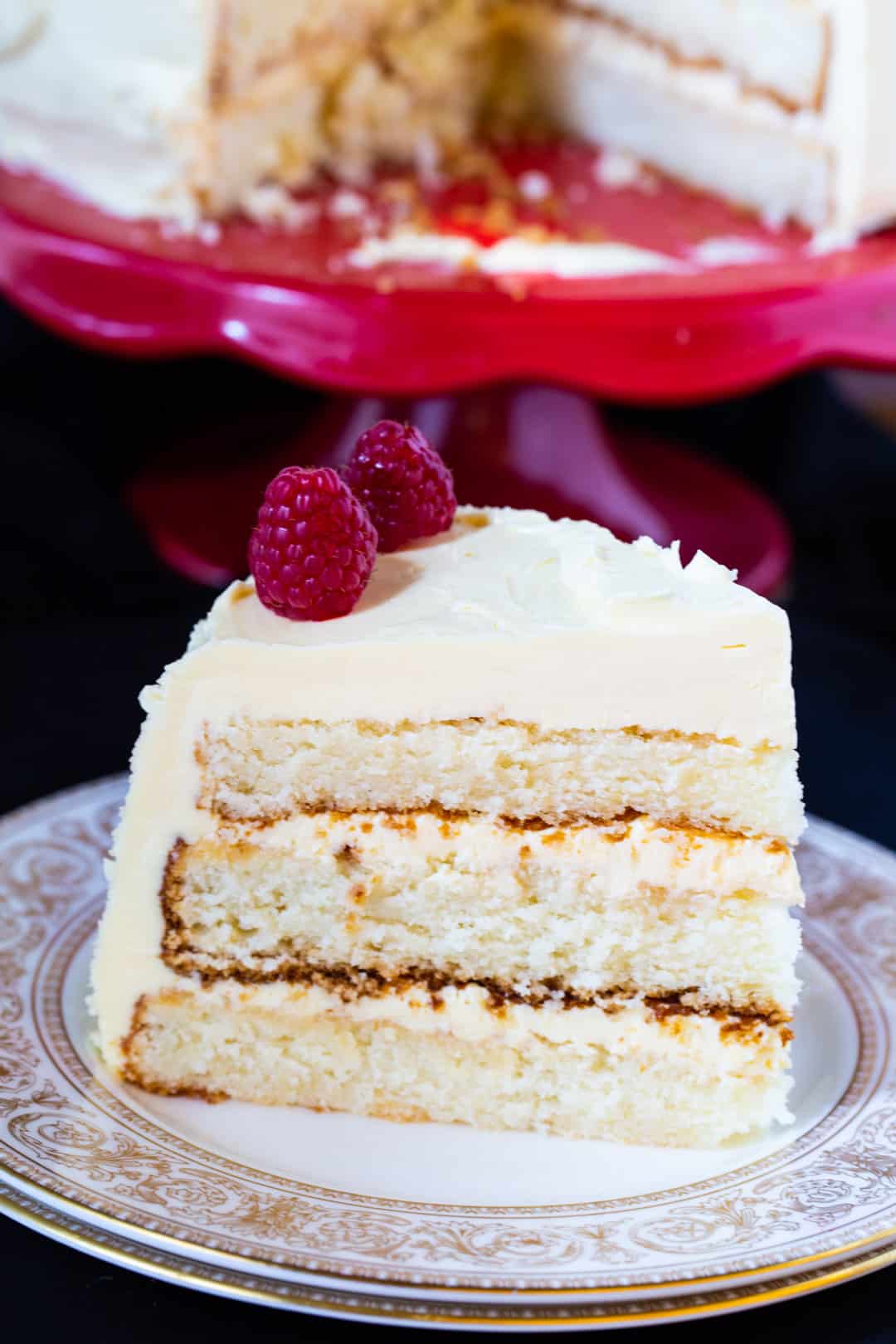 White Cake Batter
However, if you are looking for a white cake batter, this just might be the one. The cake layers are thin, but they are exceptionally moist and tender with wonderful flavor. One of the best things about this cake is the cakes bake up with completely flat tops. There's no need to take a knife to them to get an even layer cake. Although I do wish I had scraped a little of the bottom my middle cake layer which got a little too brown.
If you're still looking for a Christmas present for someone who loves to bake, The Pastry Queen
is one of my favorite, favorite cookbooks.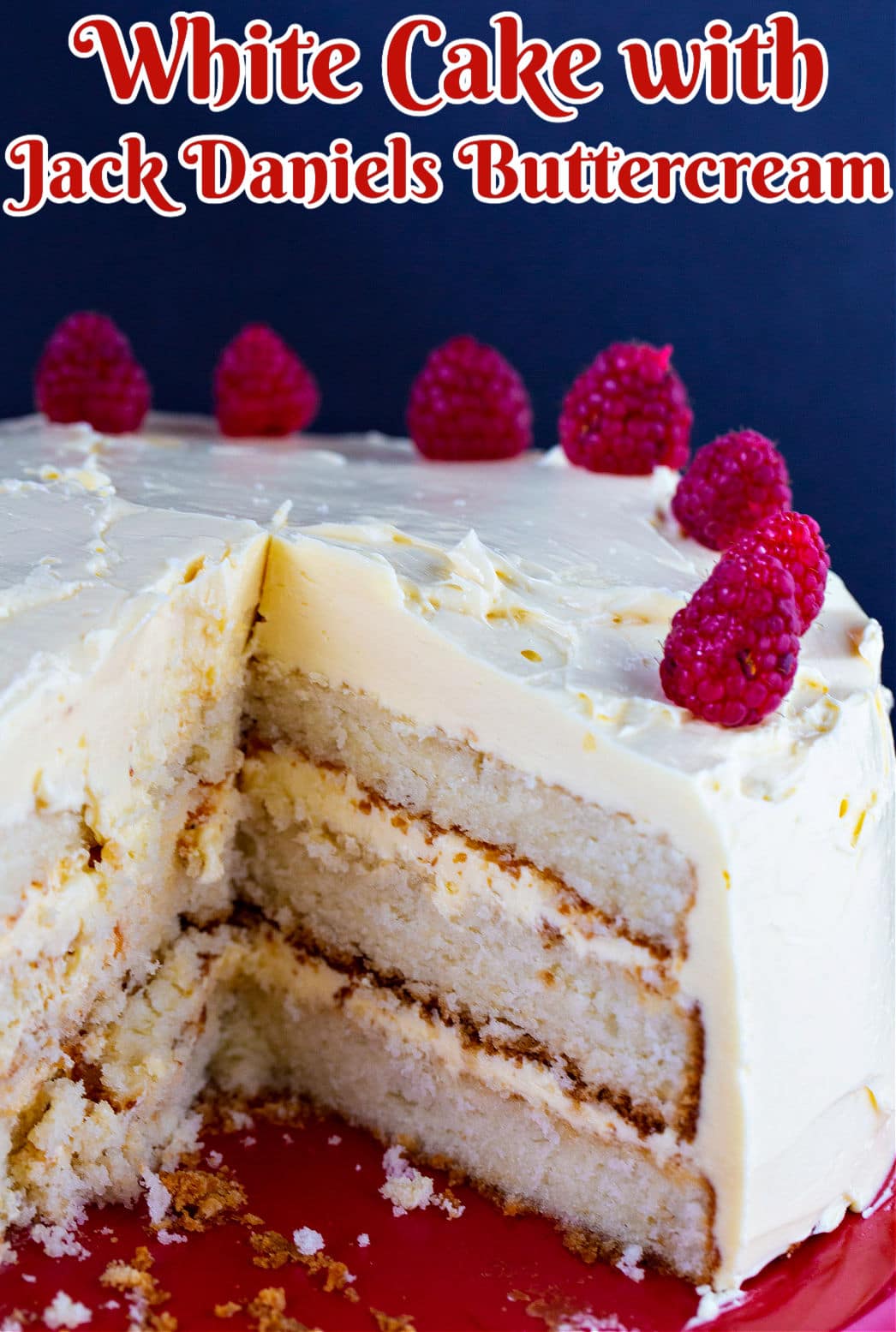 More Layer Cakes
To make cake, preheat oven to 350 degrees with 1 rack one-third from the bottom of the oven and a second rack two-thirds from the bottom. Line three 9-inch cake pans with parchment paper rounds and spray with Baker's Joy or butter and flour.

In a medium bowl, combine flour, baking soda, salt, and baking powder.

Using an electric mixer, beat butter and sugar on medium speed with a paddle attachment until light and fluffy, about 2 minutes.

Scrape down sides of bowl and add egg whites and vanilla. Beat on medium speed for 1 minute.

Add 1/3 of flour mixture and beat on medium speed until incorporated.

Add half of buttermilk and beat on medium until mixed in.

Scrape down sides of bowl and repeat adding flour mixture and buttermilk, finishing with remaining 1/3 of flour. Batter will be thick and glossy.

Pour batter evenly into prepared pans. Set two cake pans on 1 oven rack and the third pan on the second rack, staggering them so cakes are not directly over each other.

Bake 25 to 35 minutes, until the tops are flat and browned.

Cool cakes in pans for 10 minutes. Invert onto racks to cool completely. (Cakes can be wrapped in plastic wrap and frozen for up to 3 weeks.)

For Buttercream, use an electric mixer with a whisk attachment to beat the eggs and egg yolks at high speed for 5 minutes.

Combine water and sugar in a medium saucepan and simmer until it reaches soft ball stage, between 234 and 240 degrees on a candy thermometer.

Quickly transfer the mixture to a heatproof liquid measuring cup.

In a very slow stream, add this liquid to the egg mixture while the mixer is on low speed.

Increase speed to medium and beat for about 7 minutes, until mixture has cooled. Bowl should just barely feel warm.

Add butter a half stick at a time and beat on medium speed for 20 seconds after each addition.

After all butter has been added continue to beat on medium speed for 3 minutes, until thickened slightly.

Stir in salt and whiskey.

Spread a thick layer of frosting on top of one cake layer. Add second layer and top it with a thick layer of frosting. Add the top layer and frost the top and sides.
The cake will keep covered at room temperature for 2 days.
Want to Save This Recipe?
Originally published December 8, 2014.
Recipe Source: The Pastry Queen: Royally Good Recipes from the Texas Hill Country's Rather Sweet Bakery & Café
Disclosure: This post contains affiliate links for amazon.com.