[ad_1]

What's gone around has come around and parked in Topeka, Kansas, as mobile multiroaster Circle Coffee has opened its first brick-and-mortar cafe and bakery.
In a former laundromat building where spin cycles once hummed, the din of spinning grinder burrs and steam-driven vortexes of milk now ring out as Circle Coffee settles in.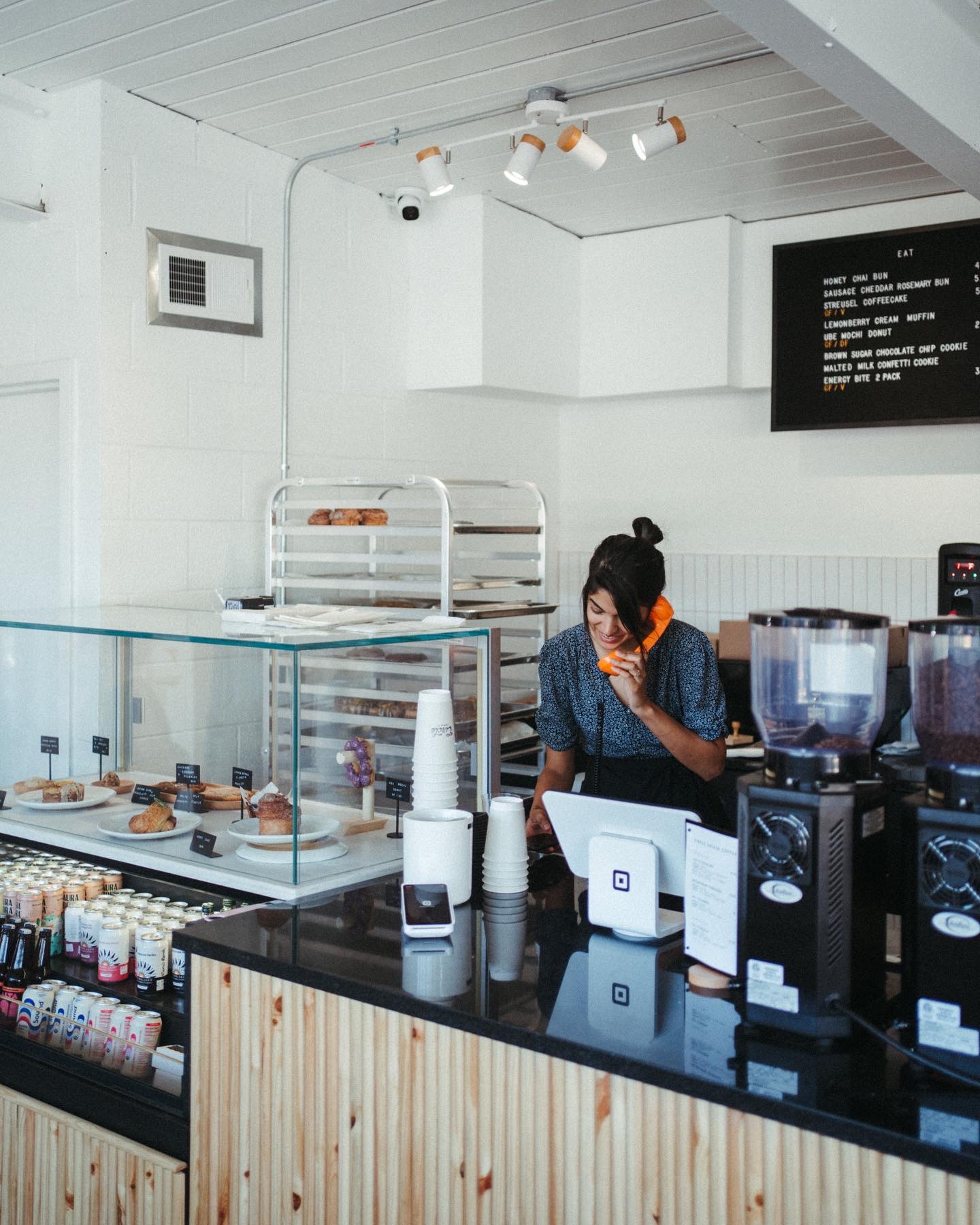 "We loved the huge windows and the character of the cinderblock walls and exposed ceiling," Circle Coffee Co-Owner David Vincent told Daily Coffee News. "We'd go on walks in our neighborhood during covid and always end up strolling by the building to see if a tenant had taken it yet."
A Ground Control Cyclops generating batch brew and cold brew concentrate overlooks a 2-group La Marzocco Linea PB AV espresso machine, near which a Tone Touch 03 machine automatically handles single-cup pourovers.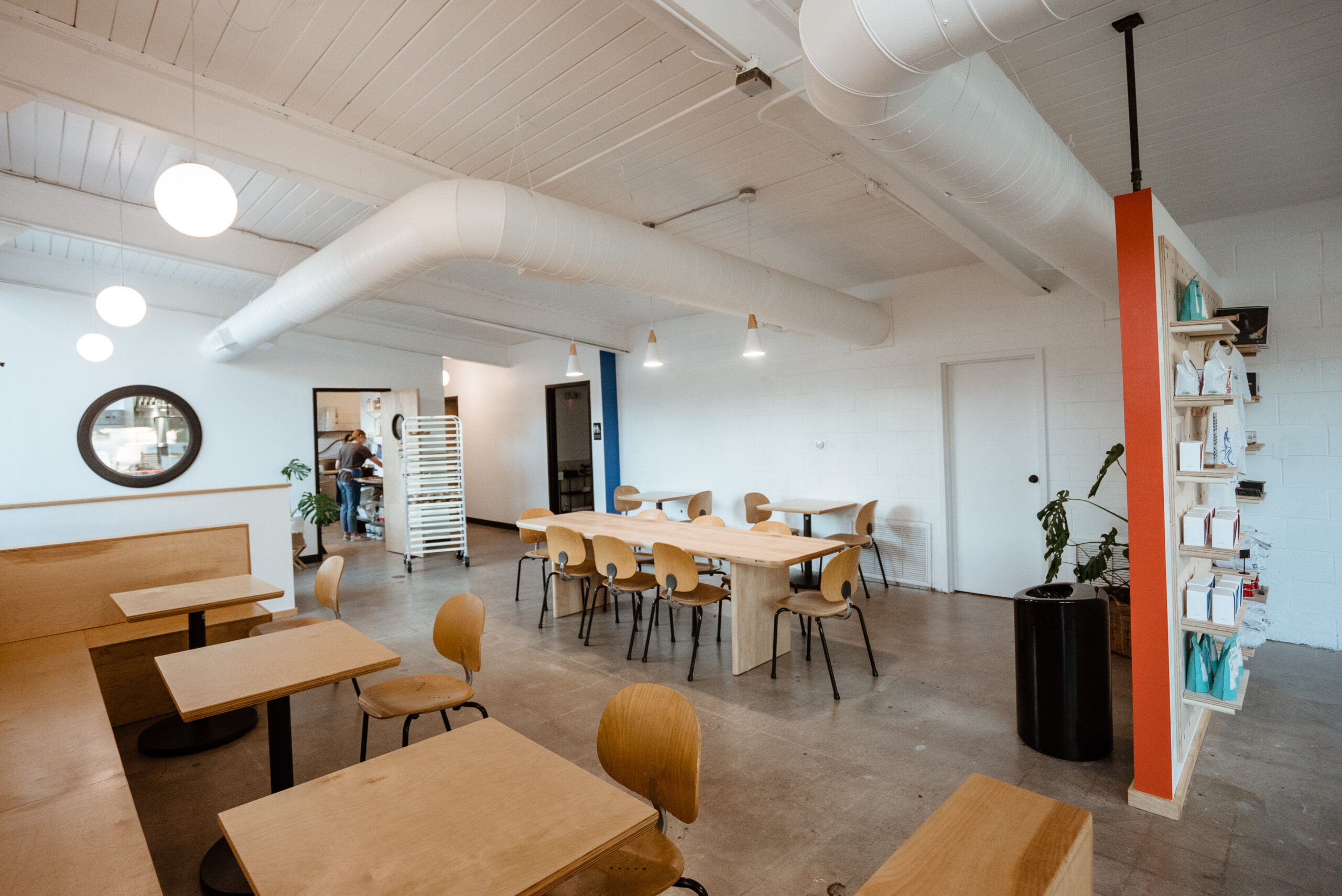 "Our goal with equipment was to streamline everything and give our team more time to interact with our guests, while still putting out really excellent drinks," said Vincent. "A barflow decision we made late in the buildout process was to have a completely separate station for iced drinks. With the addition of the Ground Control brewer, we are able to brew espresso concentrate in batches and put them in kegs with nitrogen gas to prevent oxidation."
Coffees are roasted primarily by Santa Cruz, California-based Cat & Cloud, with additional offerings coming from companies such as Brooklyn, New York-based Sey Coffee and Delaware's Brandywine Coffee Roasters.
A row of taps dispenses a straight coffee concentrate, nitro cold brew, a seasonal oat milk latte and a sparkling hibiscus berry limeade.
Through a circular window at one end of the 2,000-square-foot cafe, guests can peer into the new onsite bakery.
Among the current fresh treats are a gluten- and dairy-free mochi donut with ube glaze, or a heartier sausage cheddar rosemary bun.
---
Related Reading
---
"Every bit of care we put into our drinks is matched with the thought and artistry put into everything coming out of the bakery," Vincent said, noting that his sister Ruth runs the baking program. "One thing she does an awesome job with is making allergen-friendly stuff that doesn't actually taste like it, which I think is pretty rare. We have some genuinely incredible stuff that is both vegan and gluten free."
As a new mobile cart in October 2018, Circle Coffee's first gig was the wedding of David and Jackie Vincent, who roughly one year later bought the company from its founder. They continued running the cart at events until COVID-19 hit, then pivoted to pop-ups at friends' houses and local farmers markets.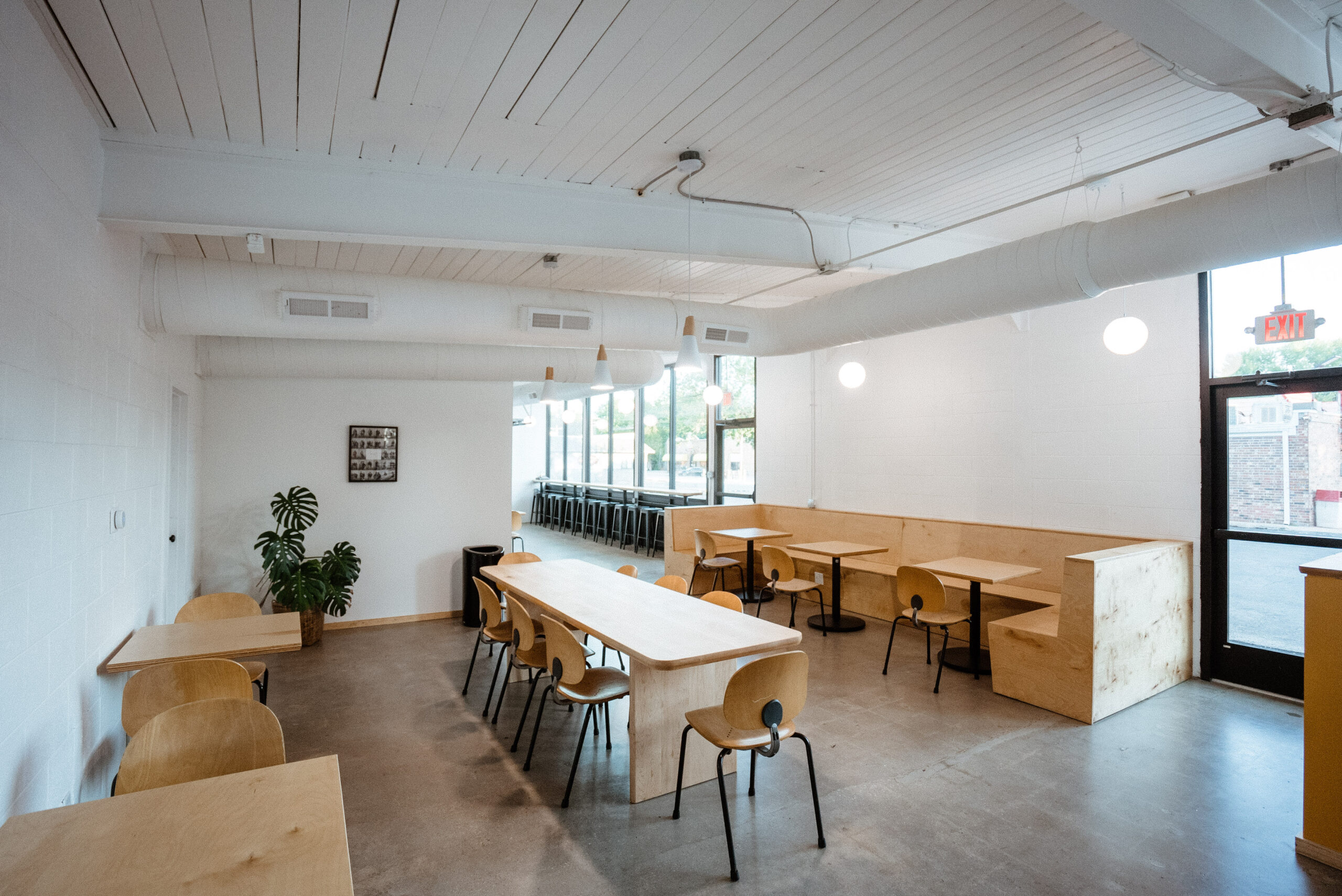 "Eventually we had enough people convincing us we needed to open a brick-and-mortar shop," said Vincent. "Instead of forcing growth we wanted to put everything we had into our small operation and let public demand determine how quickly we grew."
The Vincents now look forward to playing a larger part in helping to grow Topeka's specialty coffee scene.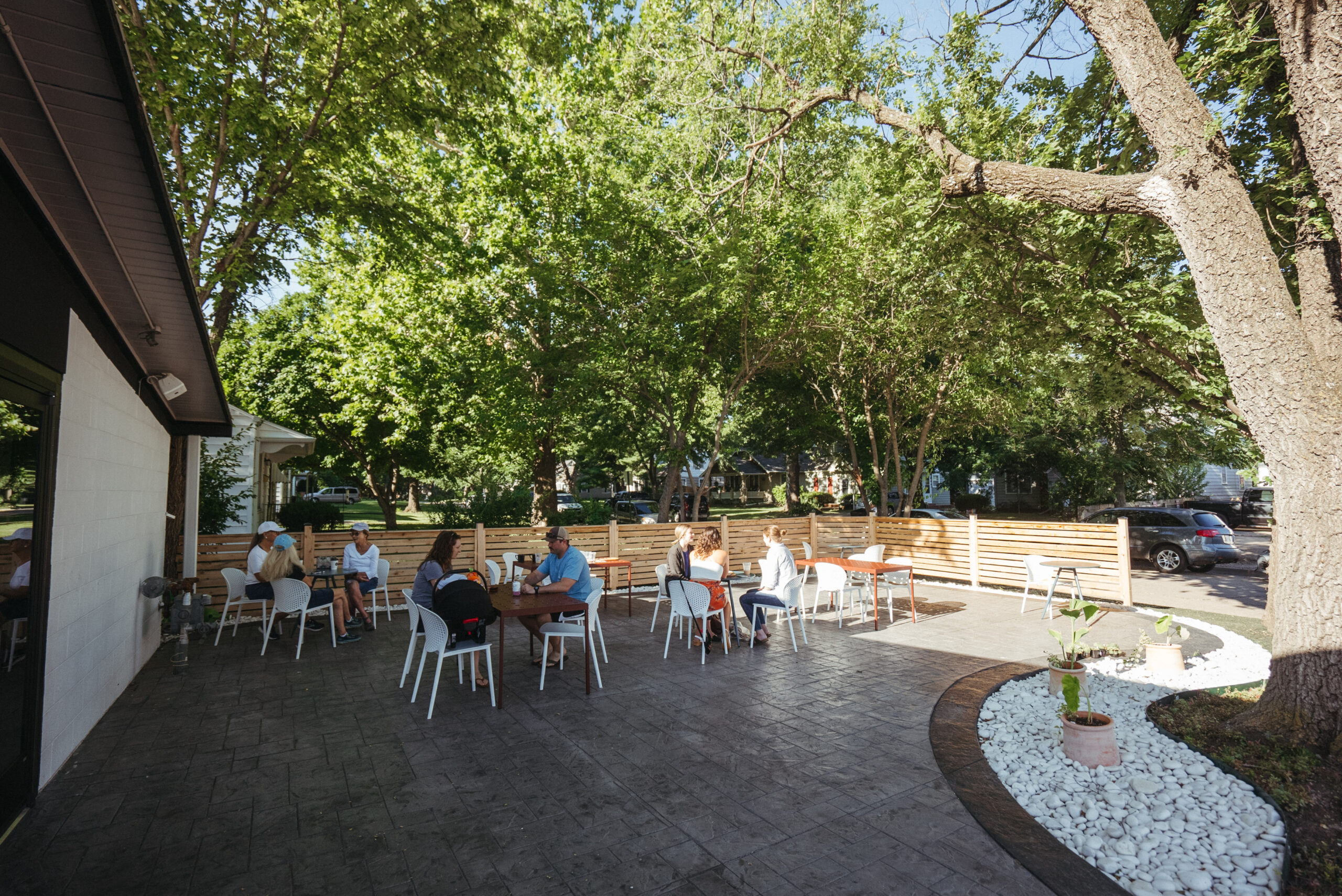 "I would say it's on the ground floor, but we're excited about the direction that things are headed," Vincent said." During the past few years we have a few friends who have opened shops that are doing really great things for our city, and I can feel some excitement for a higher quality standard starting to return to both the consumer base as well as a wave of folks who are excited about working in coffee. Providing a space to invest in a new generation of people who want to learn about specialty coffee and grow their artistic/technical skill was a big motivation behind us opening our shop."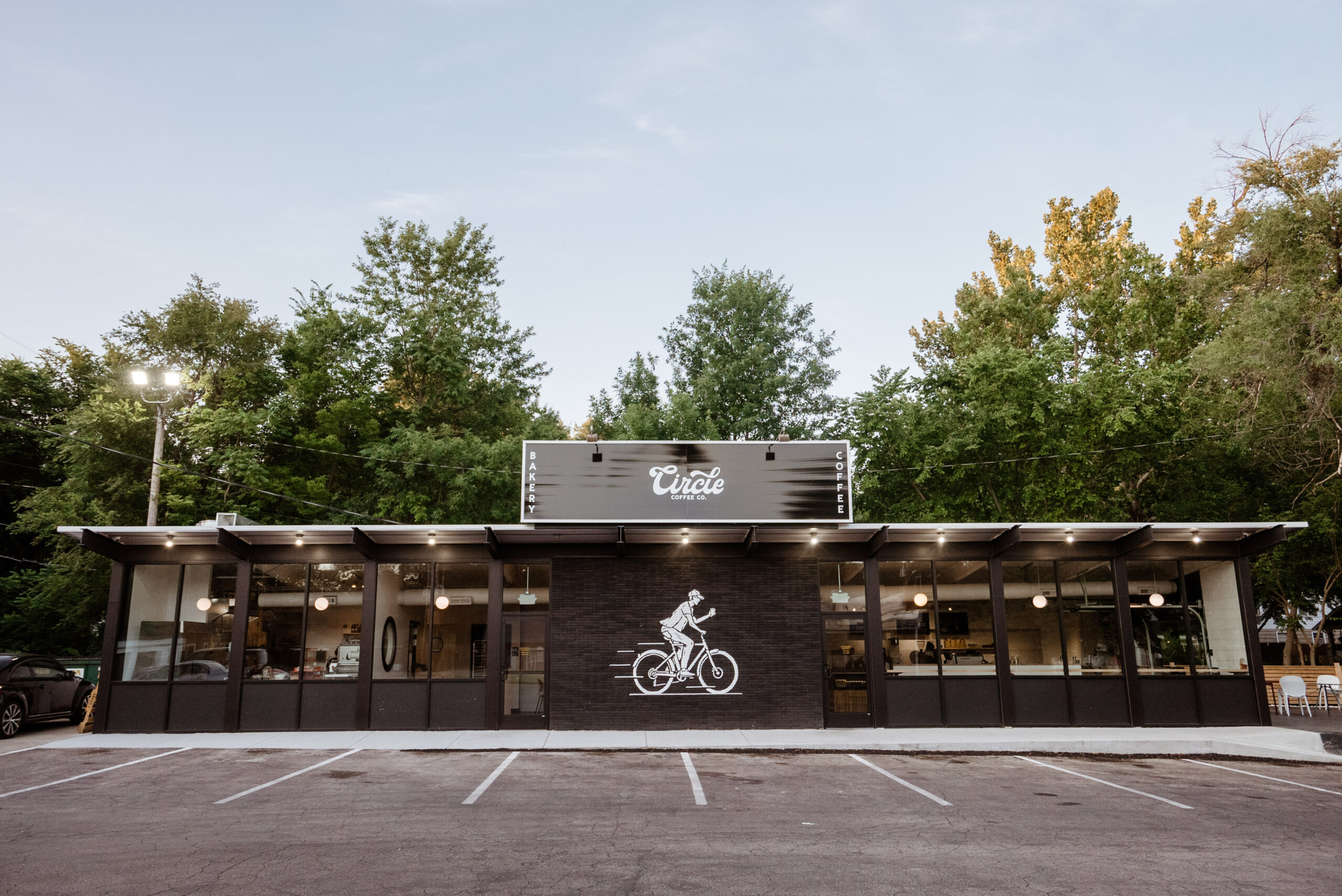 ---
Circle Coffee is located at 1710 SW Medford in Topeka. Tell DCN's editors about your new coffee shop or roastery here. 
Howard Bryman
Howard Bryman is the associate editor of Daily Coffee News by Roast Magazine. He is based in Portland, Oregon.
[ad_2]

Source link