The 14 best cookbooks of fall 2020 | Food
8 min read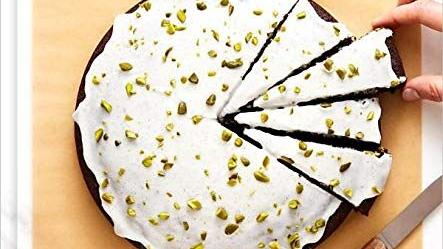 Our favorite new books of the season, selected by Food reporters and editors from The New York Times.
COOKING
'Coconut & Sambal: Recipes From My Indonesian Kitchen'
In "Coconut & Sambal" (Bloomsbury, $35), Lara Lee, a chef living in London, explores her Indonesian roots, using her grandmother's cooking as a jumping-off point. (Lee's mother is Australian, and her father Chinese-Indonesian.) There are classic dishes: a chicken satay with a spicy peanut sauce, a beef rendang bubbling away in coconut milk bath that reduces so much it disappears, a bountiful gado-gado. But Lee keeps an eye toward innovation and substitutions. Desserts include a no-churn peanut and banana ice cream and kue pandan dan kelapa, a bright green pandan-and-coconut cake inspired by a treat her grandmother used to make. The latter can be made with raspberries, though it's worth finding the pandan leaves for a dessert that, much like the book itself, is sweet but never cloying.
— Krysten Chambrot
'East: 120 Vegan and Vegetarian Recipes From Bangalore to Beijing'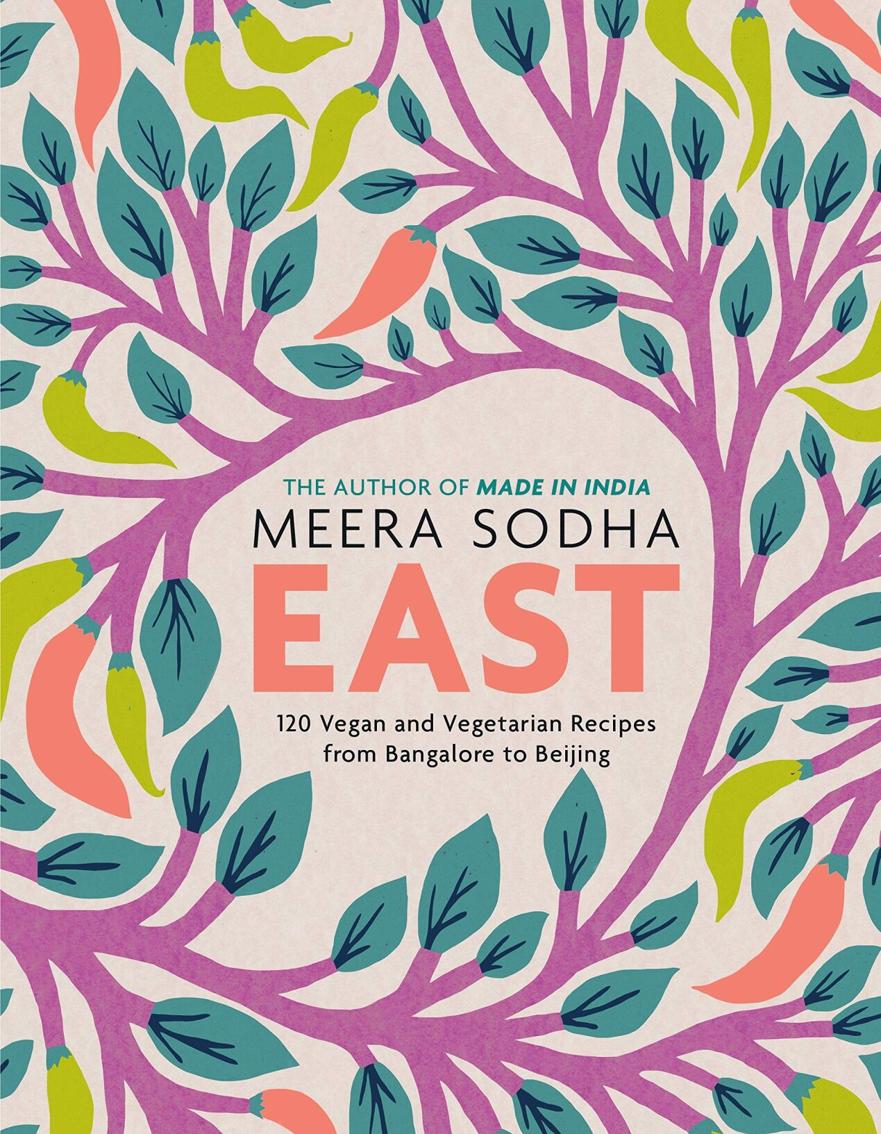 As a devotee of Meera Sodha's two Indian cookbooks, I've been eagerly waiting for the publication of her third book, "East" (Flatiron Books, $35). Sodha, who writes a vegan cooking column for The Guardian, has widened her scope in this exceptional volume, drawing on ingredients and techniques from throughout Asia to inspire a mix of mostly speedy, weeknight-friendly dishes. The recipes I made — spongy bao with a hearty, peanut butter-thickened mushroom filling; coconut rice with tangy, tamarind-slathered eggplant; a gorgeous tomato, pistachio and saffron tart — were easy to follow and vividly flavored, a glimpse of Sodha at her best.
— Melissa Clark
'The Flavor Equation: The Science of Great Cooking Explained'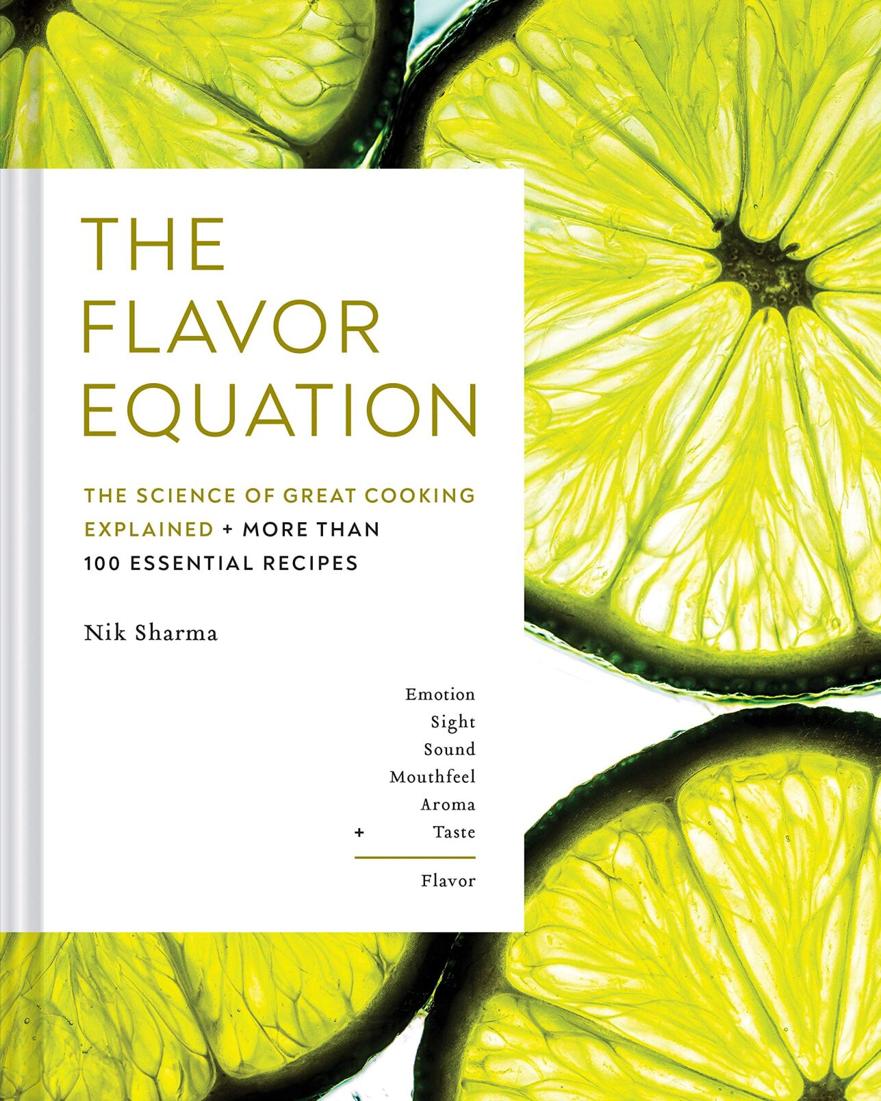 Curious, science-minded cooks who want to know the why behind the food will delight in Nik Sharma's "The Flavor Equation" (Chronicle, $35). Sharma, who has written for The New York Times and is the author of "Season," puts his background in molecular biology to good use in this fascinating, deeply researched book. He goes beyond the usual analysis of the components of taste (sweet, salty, sour, bitter, umami) and looks at how the interplay of emotions, aromas, textures, visuals and even sounds can affect the flavor of — and our response to — a dish. All of these points are brought to life by his striking photography and 100 recipes that put theory into practice.
— Melissa Clark
'In Bibi's Kitchen: The Recipes and Stories of Grandmothers From the Eight African Countries That Touch the Indian Ocean'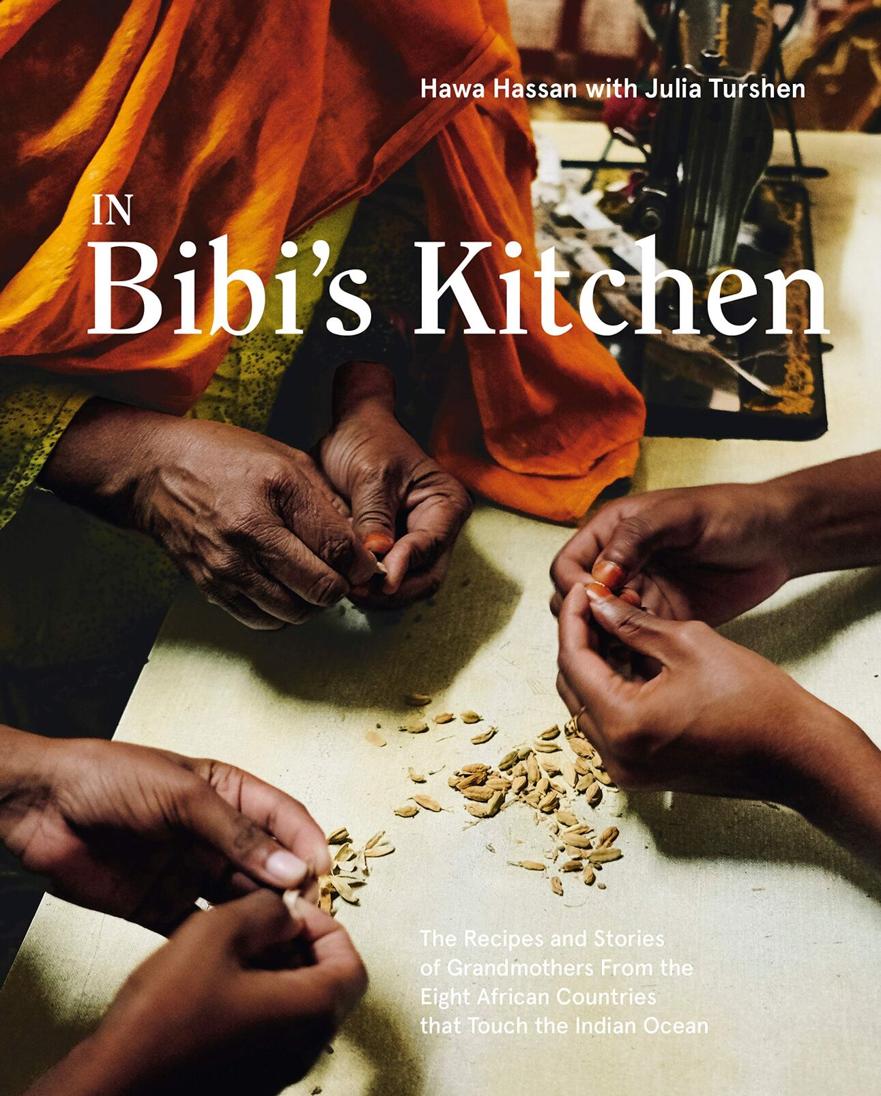 The 75 recipes in "In Bibi's Kitchen" (Ten Speed Press, $35), an important new book by Hawa Hassan about the cooking of East Africa, are pulled from nations that touch the Indian Ocean: Eritrea, Kenya, Somalia, Tanzania, Mozambique, South Africa, Madagascar and Comoros. As much as geography, they are held together by the fact that all the recipes come from bibis — matriarchs — who are home cooks from the region. (Hassan, the founder of the sauce company Basbaas, was born in Somalia.) The recipes are largely vegetarian, often vegan, and include lots of dried beans and peas; potatoes, onions, rice and cornmeal; leafy greens; and ginger, coconut and spices. But it is the interviews with each bibi, including their cooking tips, that make the book, written with Julia Turshen, truly alive.
— Julia Moskin
'Modern Comfort Food'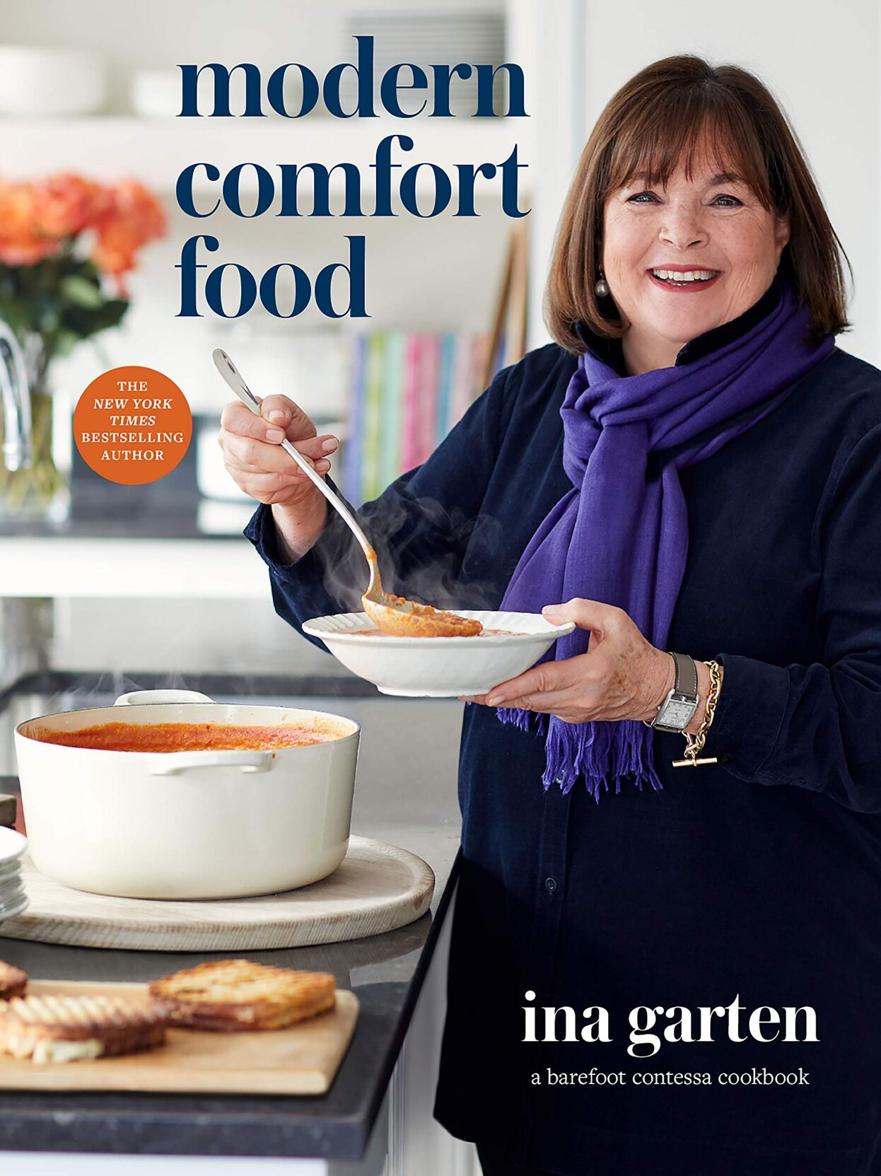 The 85 recipes in Ina Garten's "Modern Comfort Food" (Clarkson Potter, $35) don't plow new culinary ground, but they do make the walk along a familiar path of tuna melts, risotto and corn muffins so much prettier. She also riffs on dishes from her famous friends, giving a Brussels sprouts pizza she ate at Danny Meyer's Manhattan restaurant Marta a carbonara twist. The collection can seem awfully, well, Hamptons-y against the backdrop of more diverse offering this fall, but the spell Garten holds over her fans will not be broken. We will put hash browns in the waffle iron, we will bake our cod with Ritz crackers and panko, and we will grill white Cheddar and mango chutney into a sandwich, because sometimes we need to fancy up old favorites, and also because she's the Barefoot Contessa, probably the most trusted brand in cookbook writing today.
— Kim Severson
'Ottolenghi Flavor'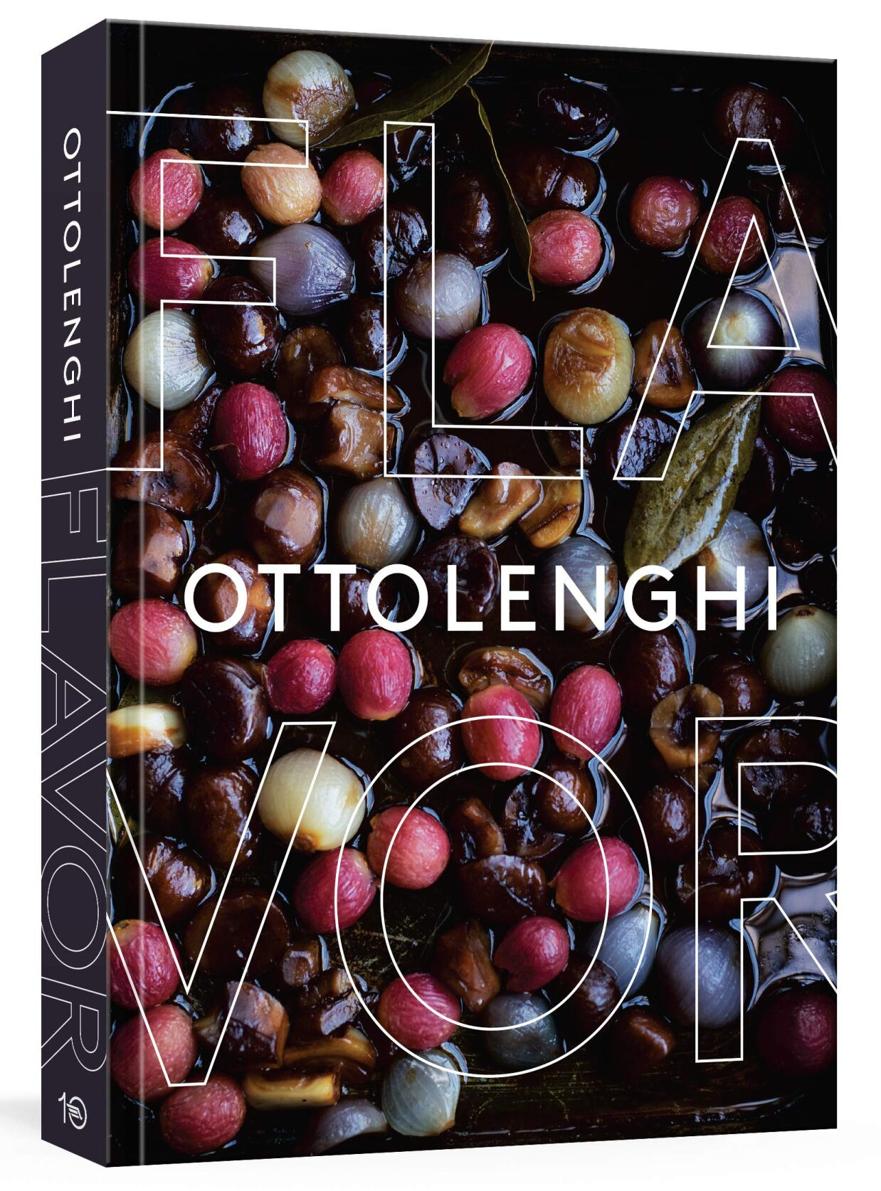 If you are a Yotam Ottolenghi fan who was thinking of forgoing his latest cookbook, "Ottolenghi Flavor" (Ten Speed Press, $35), I would strongly urge otherwise. Although Ottolenghi, a cooking columnist for The Times, has covered similar ground in two prior vegetable-focused volumes ("Plenty" and "Plenty More"), this one offers a deeper take, with a series of chatty, informative essays that explore how techniques, ingredient pairings and seasonality inform flavor. But it's the bold, innovative recipes — created with his co-author, Ixta Belfrage — that make this book truly thrilling. You might not want to undertake gems like coconut and turmeric omelets or sticky rice balls in rasam broth on a Tuesday, but save them for a weekend when you've got time to revel in both the process and the product.
— Melissa Clark
'The Rise: Black Cooks and the Soul of American Food'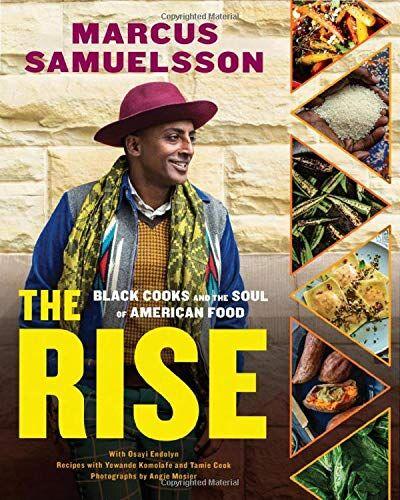 While years in the making, "The Rise" (Voracious, $38) reads like a response to the racial awakening that has defined the tumultuous spring and summer of 2020. The cookbook, by Marcus Samuelsson with Osayi Endolyn, and recipes with Yewande Komolafe, a contributor to The Times, and Tamie Cook, collects stories and dishes from Black chefs and writers across the country — from Edouardo Jordan in Seattle, to Nina Compton in New Orleans, to Devita Davison in Detroit, to name a few. "The Rise" joins other recent cookbooks, notably by Toni Tipton-Martin, in celebrating the diversity of Black American food, and by making Black chefs and cooks the center of the story of American cuisine. The book also suggests a strategy for responding proactively to this moment: read, cook, reflect. Now repeat.
— Brett Anderson
'Xi'an Famous Foods: The Cuisine of Western China, From New York's Favorite Noodle Shop'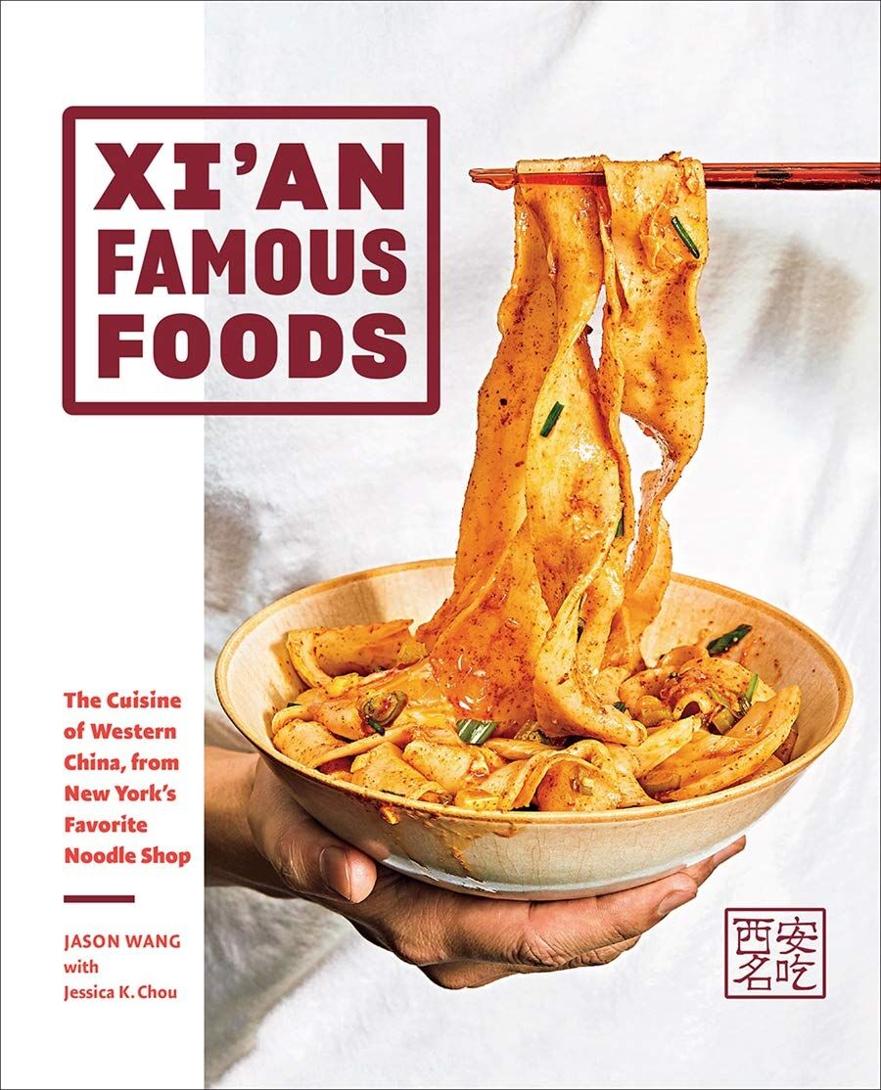 Follow the precise recipes in the "Xi'an Famous Foods" cookbook (Abrams, $35) and you can successfully replicate the New York City restaurant chain's spicy hand-pulled biang biang noodles, bouncy on the bite. Jason Wang, whose father started the business specializing in street food and showcasing the sour, spicy flavors he missed from Xi'an, walks readers through Xi'an cuisine, which builds on a foundation of black vinegar, Sichuan peppercorns and Tianjin chile, absorbing cumin, cardamom and other Middle Eastern ingredients imported along the Silk Road. With its vibrant photography and storytelling, this book, written with Jessica K. Chou, is as satisfying to flip through as it is to cook from.
— Alexa Weibel
BAKING
'Baking at the 20th Century Cafe: Iconic European Desserts From Linzer Torte to Honey Cake'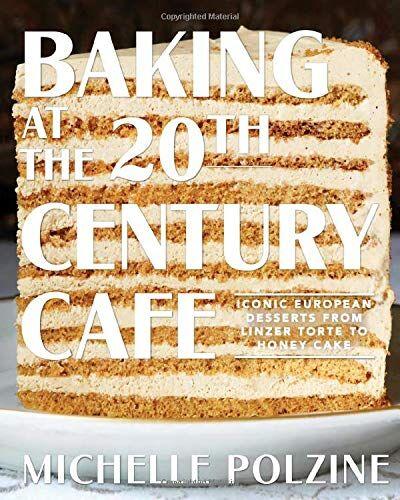 A thrillingly close-up portrait of Michelle Polzine's tall Russian honey cake is on the cover of "Baking at the 20th Century Cafe" (Artisan, $35), a sign of the dazzling feats contained within. This book collects recipes from Polzine's San Francisco cafe, where she brings a fresh approach and singular panache to some fairly staid classics of Central European baking. While most of these recipes aren't for beginners, her clear voice and precise, idiosyncratic instructions will allow home bakers to make exquisite fruit tarts with strawberries and plums, elegant cookies and layer cakes, and, with practice, sweet and savory strudels rolled with gossamer dough.
— Emily Weinstein
'Dessert Person: Recipes and Guidance for Baking With Confidence'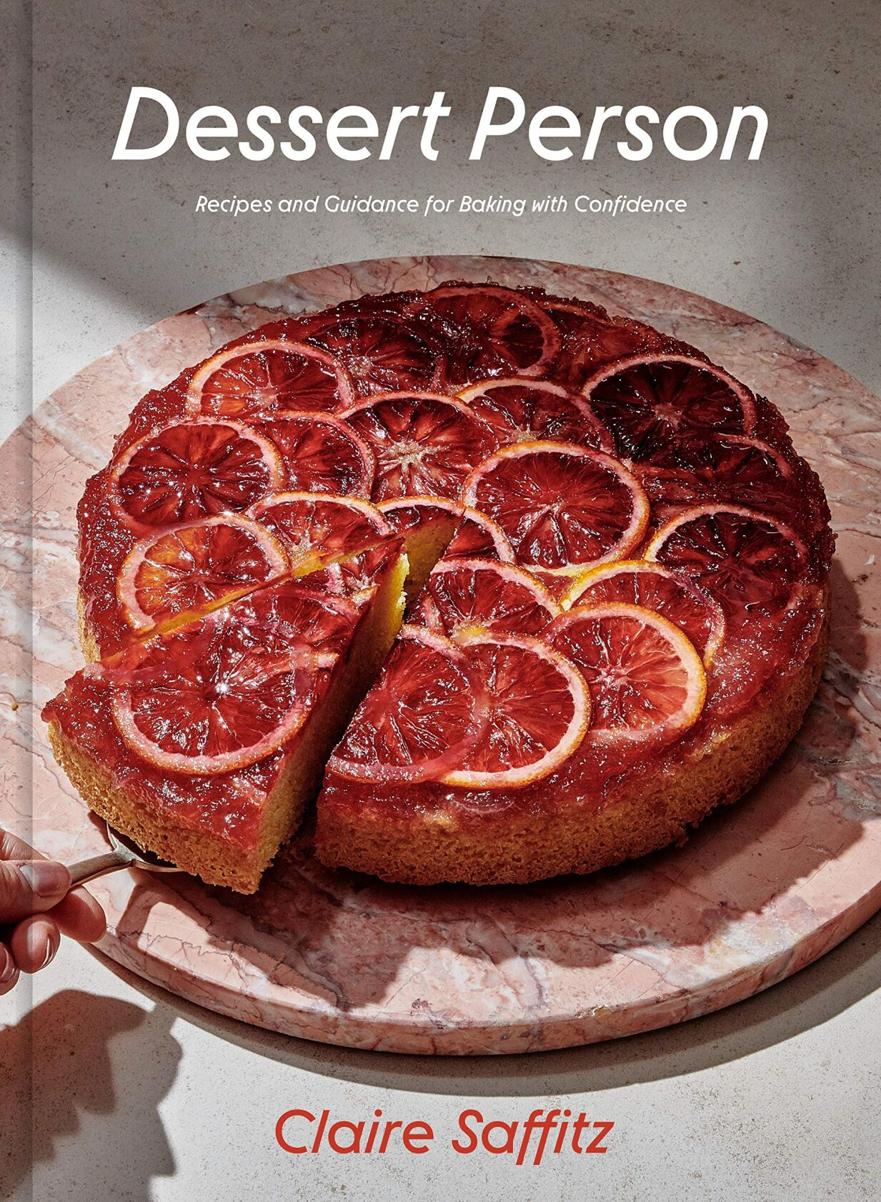 If you like to bake, ready your pans: You're going to love this book. "Dessert Person" (Clarkson Potter, $35) is by Claire Saffitz, a pastry chef who has written for The Times. She is contributing editor at Bon Appétit known for her YouTube videos, and her recipes range from simple-yet-sophisticated treats, like salted halvah blondies and almond-butter banana bread, to weekend projects, like speculoos babka and black sesame Paris-Brest. The recipes are clearly written, with detailed tips, and step-by-step photographs are provided for the more complicated projects. The only problem you'll have is choosing what to make first.
— Margaux Laskey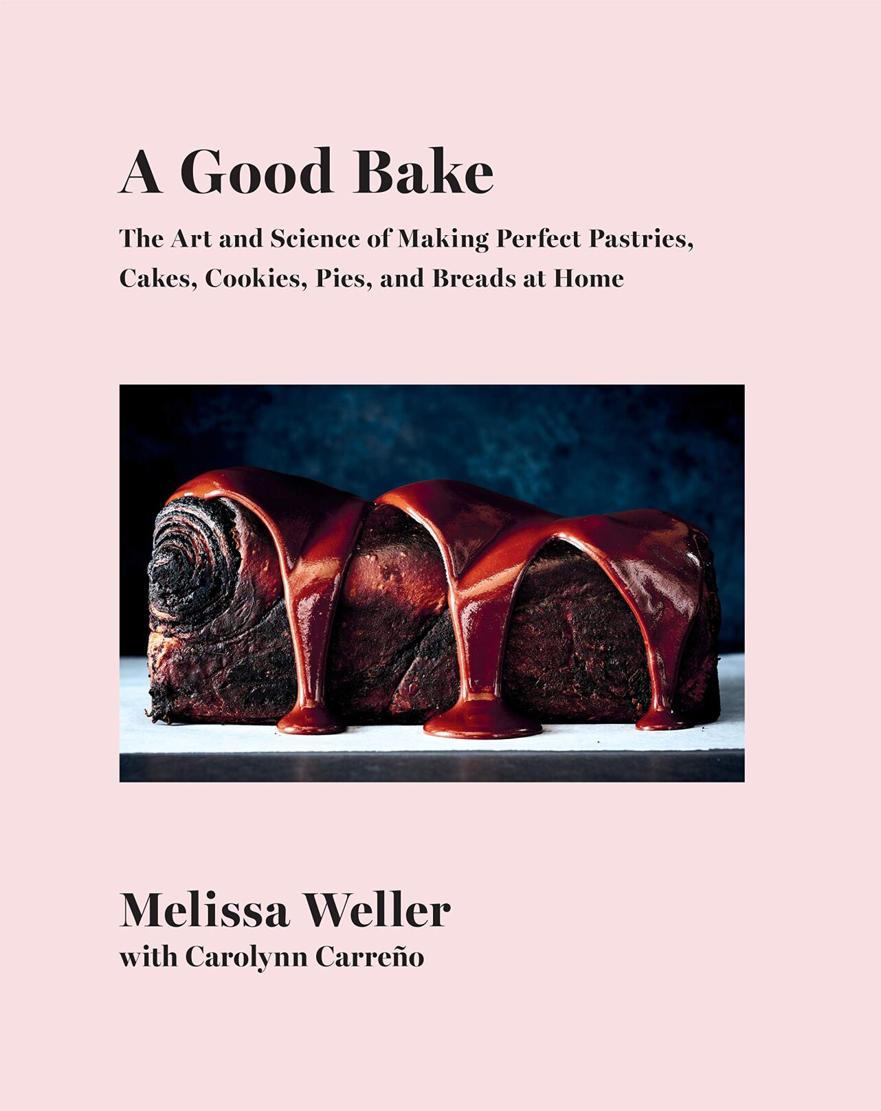 'A Good Bake: The Art and Science of Making Perfect Pastries, Cakes, Cookies, Pies and Breads at Home'
Melissa Weller worked as a chemical engineer for a decade. Now she is one of the country's most respected pastry chefs — and the ideal combination of scientist, professional baker and home cook to produce "A Good Bake" (Knopf, $40), a magnetic book written with Carolynn Carreño. She has worked out how to make the top of a sugar cookie extra-crackly (bake the dough when it's warm), how to make toppings stay on focaccia (spread whipped cream over the surface) and how to make whole-wheat sandwich bread with a soft, light crumb (it involves butter). The book has thoughtful recipes for basics like chocolate chunk cookies. But the point here is her detailed guidance on sourdough breads, lattice crusts and projects like stollen, danish and babka.
— Julia Moskin
'The Good Book of Southern Baking: A Revival of Biscuits, Cakes, and Cornbread'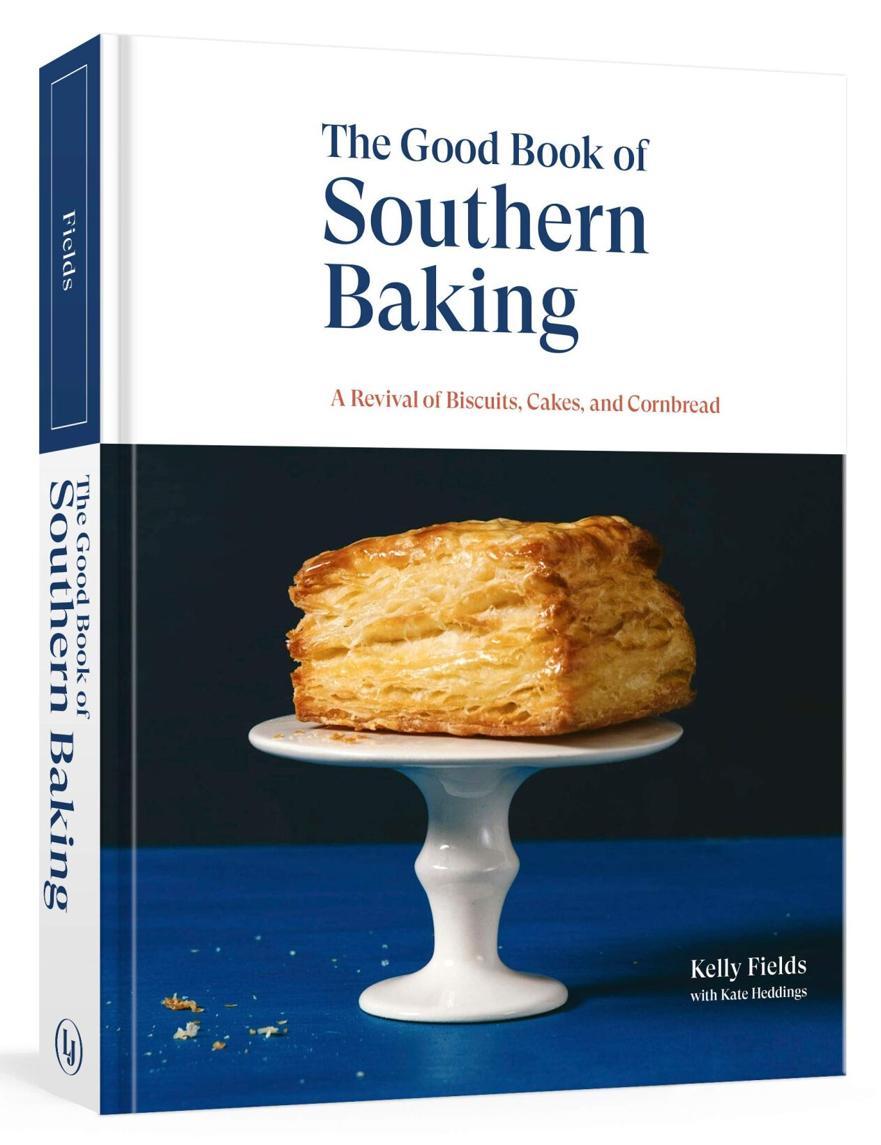 Kelly Fields, the New Orleans chef who presides over the restaurant Willa Jean, is a peach-pie purist who licks pudding off the spoon. But don't be fooled by all the y'alls and the folksy headnotes that top the recipes in "The Good Book of Southern Baking" (Lorena Jones, $35), written with Kate Heddings. Under all those stories is the work of an adroit chef with years of tricks up her sleeve. Her pancakes get tang and loft from buttermilk, sour cream and stiff egg whites. Her angel food cake is flecked with two kinds of shaved chocolate. Her biscuits are made with double zero flour and her cornbread, with a controversial touch of both honey and sugar, gets its tenderness from soaking the cornmeal in buttermilk overnight. She goes deep on the art of the hand pie, and patiently explains how to make a variety of Southern cakes.
— Kim Severson
'Pie for Everyone: Recipes and Stories From Petee's Pie, New York's Best Pie Shop'
"Pie for Everyone" (Abrams, $29.99) means what it says: Armed with its recipes, you'll be able to make pie for vegans, gluten avoiders, lard fanciers, whole-grain purists and butter-crust traditionalists. The last group will be especially happy. Petra Paredez, a wizard with a rolling pin who founded Petee's Pie Company in New York, has a method for sneaking more butter into pie dough than I thought possible. This produces the melting, tender deliciousness that those of us who admire Petee's know well. There are small, improving deviations from standard recipes throughout the book, but tradition is the backbone of "Pie for Everyone." Paredez even has a version of a New York heirloom that's slipping further out of memory every year, a chestnut-filled Nesselrode pie.
— Pete Wells
'Snacking Cakes: Simple Treats for Anytime Cravings'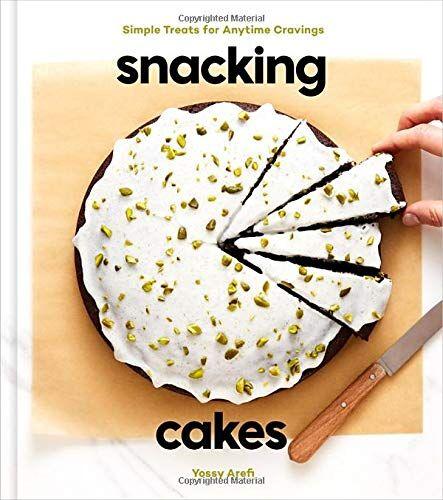 According to the photographer and baker Yossy Arefi, a contributor to The Times, a snacking cake must involve minimal effort, be made in one bowl (unless there's a good reason for two), be delivered in one low-fuss layer, and be enjoyed on your own terms. Whether it's eating sparkling gingerbread for breakfast, noshing on powdered doughnut cake with afternoon coffee, or sneaking some late-night coconut-lime cake, there's a recipe in "Snacking Cakes" (Clarkson Potter, $24) for every hankering and level of pantry preparedness. The book is also a great gateway for any budding baker. In an age when there's not much else to do other than bake and eat, I find myself reaching for it time and again.
— Vaughn Vreeland